Purchasing an anniversary gift for your significant other is always a difficult ordeal. You want to give a gift that is meaningful and memorable, but as you may know, this is often a lot easier said than done. The last thing you want to do is give a gift that lacks thought, is cliché, and has little use. In this article, In this article, we list 20-anniversary gifts that she will truly treasure for a lifetime. Each idea can be tweaked to make the gift more personal, and in turn, more special. We split the ideas into two distinct categories: tangible gifts and experiences you can gift. In addition, we made sure to include gifts at a variety of different price points so that you'll find many choices whether you're looking for something more lavish or a gift that won't break the bank. By coming here, you've already taken the first step to making sure your gift will be impressive—continue reading to find the idea that will take her breath away and make this year's anniversary that much more special.
Gifts
For many people, unwrapping a gift is a feeling unlike any other. Knowing that someone used their time to go find the perfect gift for you makes you feel special. In this first category, we cover material gifts that are enjoyable, exciting, and unforgettable. While giving an experience as a gift has become more popular in recent times, there's no doubt that materials gifts are still the preferred choice for many couples.
1. A Vintage-Inspired Record Player to Play Her Favorite Tunes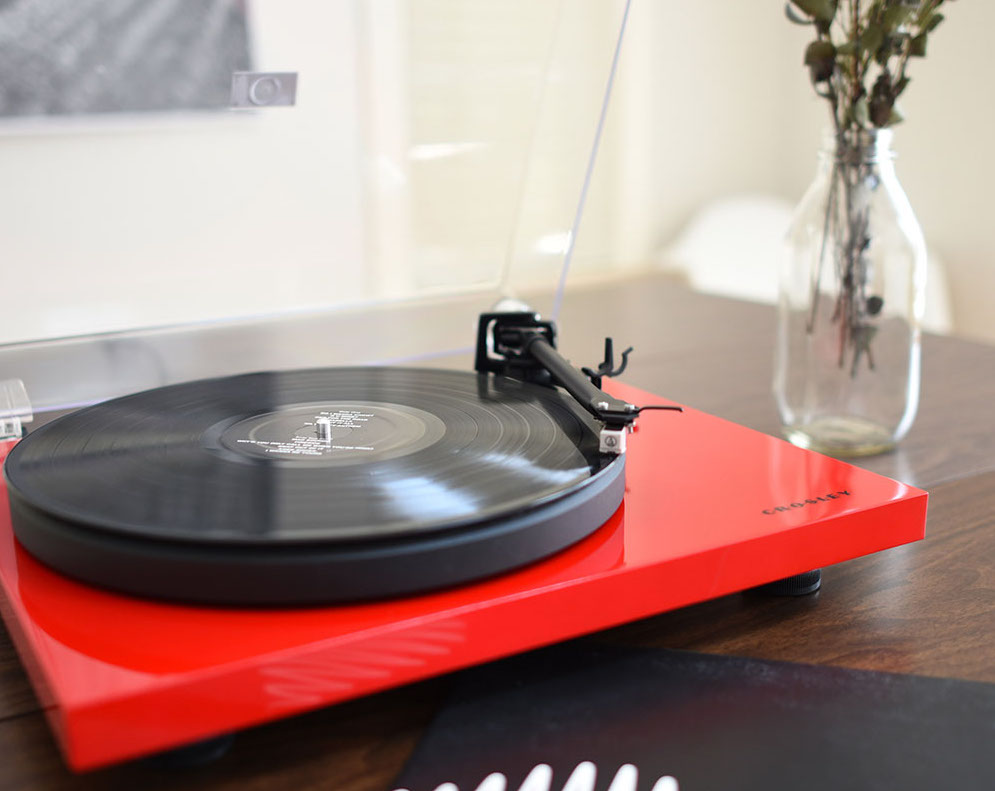 Crosley is a company that has played a huge role in the resurgence of record players in the past decade. Not only is listening to an album by your favorite musician on a record player a special experience in and of itself, but in addition, the sleek design of Crosley record players also makes them a delightful piece of art. Along with the record player, give your significant other her favorite album to provide some tunes as you dance the night away together.
Starting at $79.95; available here.
2. A Pearl Set: the Ultimate Timeless Anniversary Gift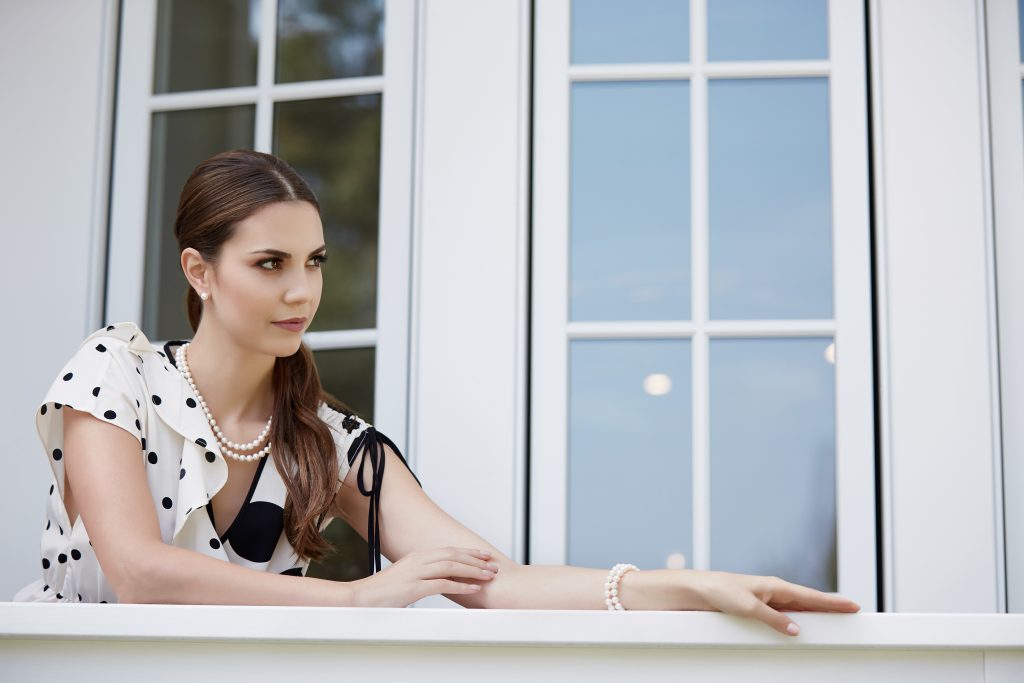 There's something about pearls that make them different from any other gemstone—perhaps it's the way they glow, or maybe the symbolic meaning behind them. Regardless, a pearl set (which includes multiple pearl jewelry pieces) is one anniversary gift that you cannot go wrong with. Not only will the gemstones take her breath away as soon as she opens the box, but she will remember the special moment every time she wears any of the pieces. Have her open the gift box before your anniversary dinner for a night you will always remember.
Starting at $199; available here.
3. An Espresso Machine So She Can Start Every Morning Off Right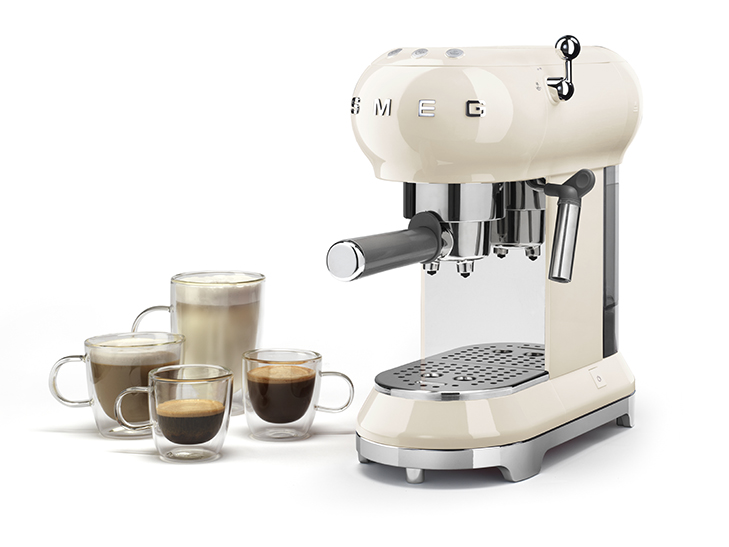 For a non-traditional gift that will be put to use every day, consider an espresso machine. This is an especially great gift idea if your wife is a coffee connoisseur. Our top pick is the Espresso Maker by Smeg, which features a full list of capabilities along with an ultra-stylish 50's inspired retro aesthetic. The red, black, cream, white, pink, and pastel blue options make it easy to make the machine match the rest of your kitchen, and its compact design won't take up too much counter space.
Starting at $459.99; available here.
4. Custom Perfume for a Scent to Remember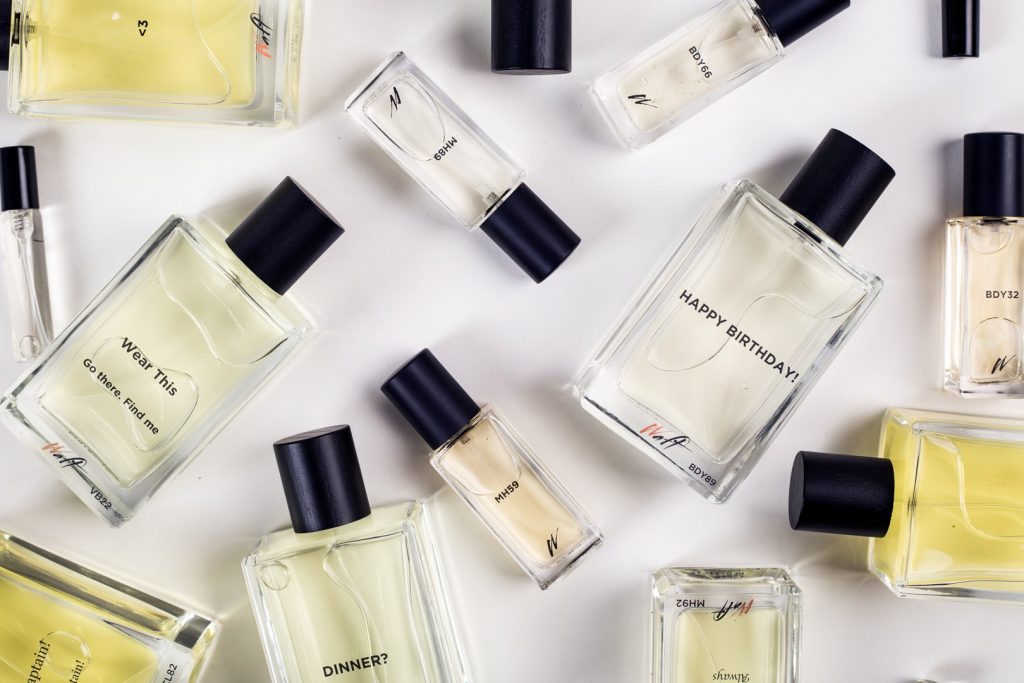 Waft is an online company that will allow you to create a custom blended fragrance for your wife with a few easy clicks. You're asked a series of simple questions about the type of scent you're looking to create and your preferences, then based on those answers, a custom scent is created. An added detail we really enjoyed was the ability to design the bottle and the packaging, giving you the option of writing a perfume name along with a message then choosing from some different style options.
Starting a $95; available here.
5. Luxurious Spa Gift Set to Give Her Some R & R After a Long Day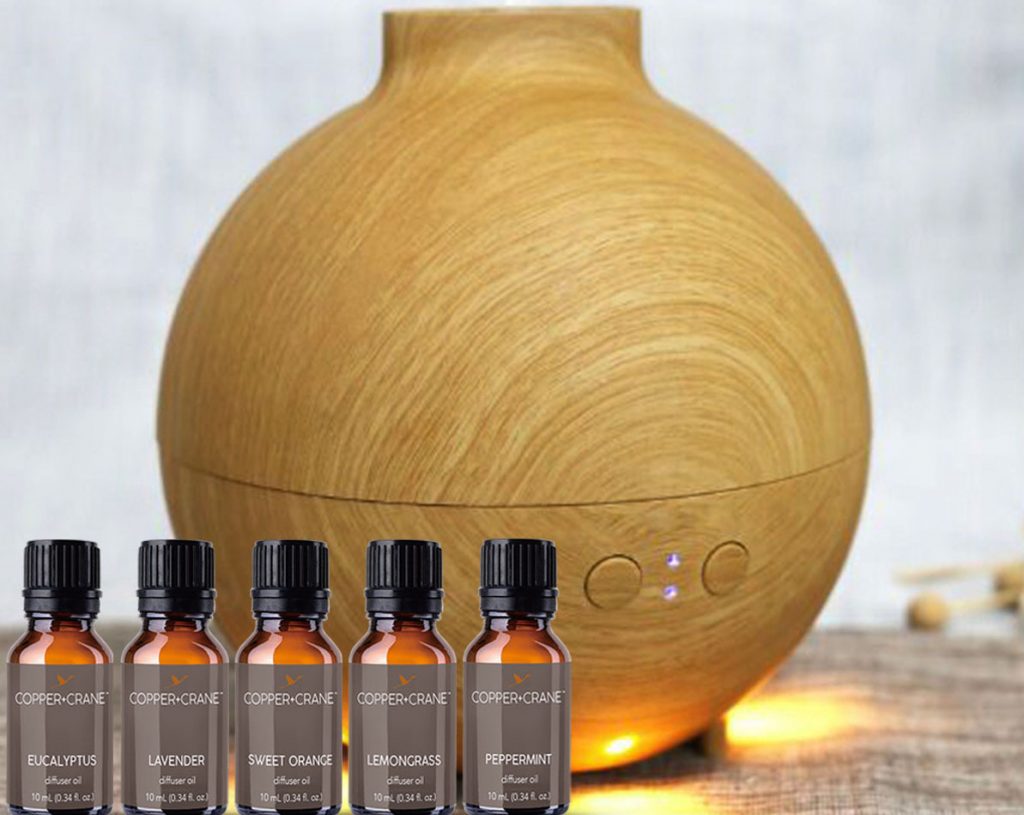 Show your loved one just how much you love and appreciate her with a luxurious spa set from Copper and Crane that she can use to pamper herself after a long day. The Luxury Pampering Spa Set, which is a favorite of ours, includes a spa robe, a wooden diffuser, and an essential oil set to go along with it. That said, there are also many other gifts set that you can browse through to find the right one for your wife. The company is very highly regarded and uses the finest of ingredients so rest assured that you're a high-quality gift fit for a queen.
Starting at $195; available here.
6. Let Her Capture all of Life's Special Moments with an Instant Camera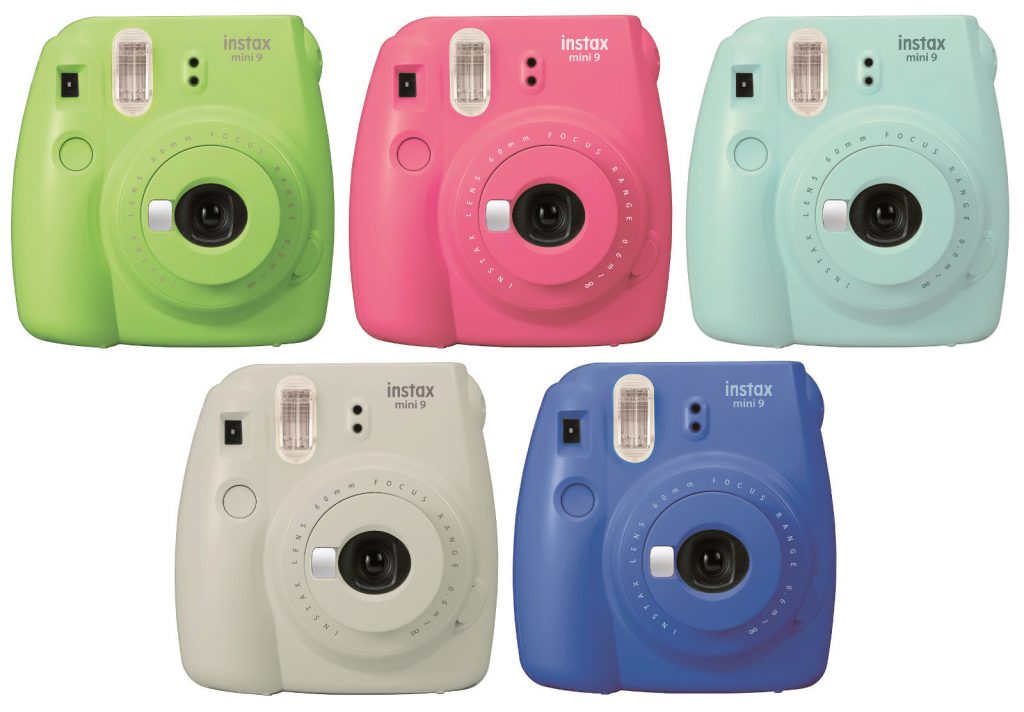 An instant camera is a gift that keeps on giving by allowing her to capture moments that are special to her, especially moments with you. The Fujifilm Instax Mini 9 Instant Camera is not only a great choice, but comes at the unbelievable price of $69. To make the gift even more special, present her with a few photographs you took of her or you two together along with the present.
Starting at $49.99; available here.
7. Membership to a Yoga Studio to Give the Gift of Zen
Give her a gift that can transcend her life and have a positive impact on it, both physically and mentally. CorePower Yoga has studious in many cities all across the United States, and offers many different classes that are great for beginners and seasoned vets alike. Classes are available throughout the day, making it easy to fit with someone's schedule. A CorePower Yoga gift card allows you to give someone membership for whatever period of time you think is right, whether it's a month, six months, or a whole year.
Starting at $139; available here.
8. A Framed Art Print that is Symbolic of Her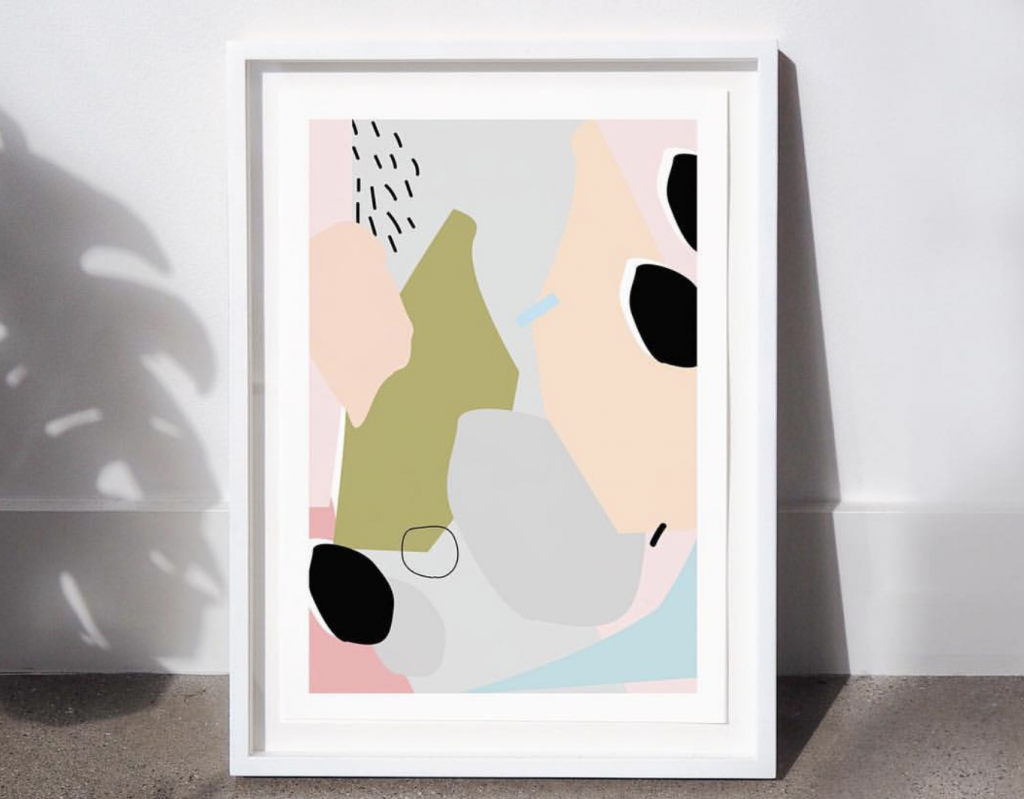 Department Store is an online marketplace that features limited art prints from artists all over the world. Browse through the seemingly endless pages of art to find a print that reminds you of your loved one in some way, shape, and form. You can order a few days ahead to give yourself time to frame the print or let her do the framing herself to suit her taste, but in all cases, be sure to include a personalized letter that explains why the piece made you think of them. The website also carries clothing, homeware, and stationery.
Starting at $15; available here.
9. A Vintage Jewelry Box with a Special Surprise Inside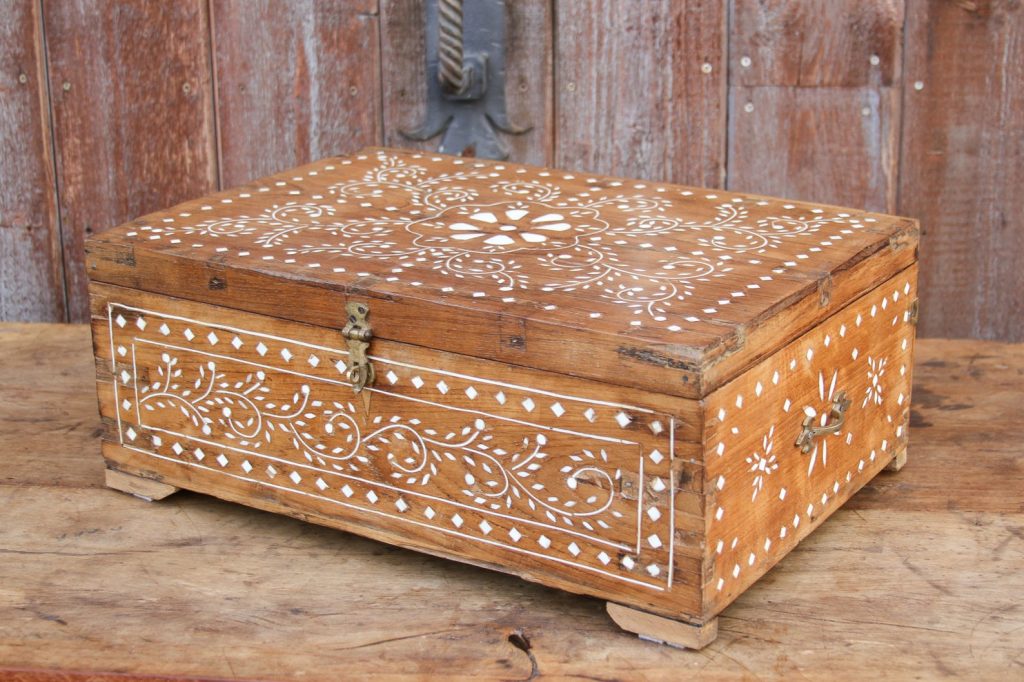 Every woman needs an elegant jewelry box that she can put all of her pieces in. Vintage jewelry boxes are especially popular right now, and feature all sorts of different shapes and designs that are fun, unique, and nostalgic. On Etsy, you'll find a wide variety of vintage jewelry boxes at many different price points. Surprise her even more by putting a pearl pendant inside the jewelry box before wrapping it up!
Starting at $20; available here.
10. Luxury Candle Gift Set for a Gift Every Woman Would Love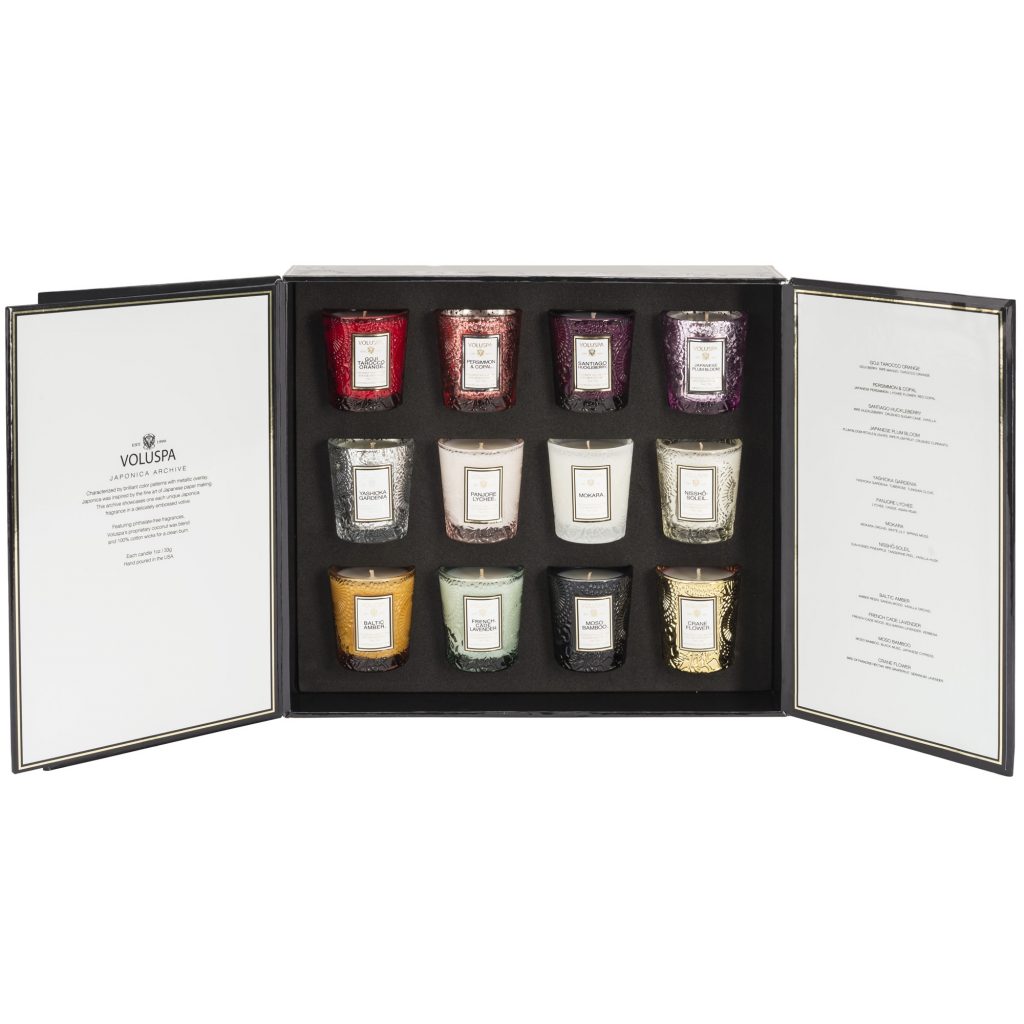 As a husband, you probably know that one thing every woman loves is candles. Voluspa is known throughout the world for their one-of-a-kind scents that come in the form of both candles and diffusers. While you won't be able to smell any of the scents before you buy them on the internet, we promise you that every single scent is absolutely wonderful in its own way. A gift set from Voluspa is perfect for setting the mood for a romantic night or to simply make your place cozier.
Starting at $39; available here.
Experiences
While material gifts may be the classic option, it's easy to understand why some couples may prefer experiences instead. You get to spend time with the person you love the most doing something that is fun—exactly what up to you and the feelings and emotions you want to create, which some of the ideas below will give you a taste of.
11. A Romantic Wine Tasting Adventure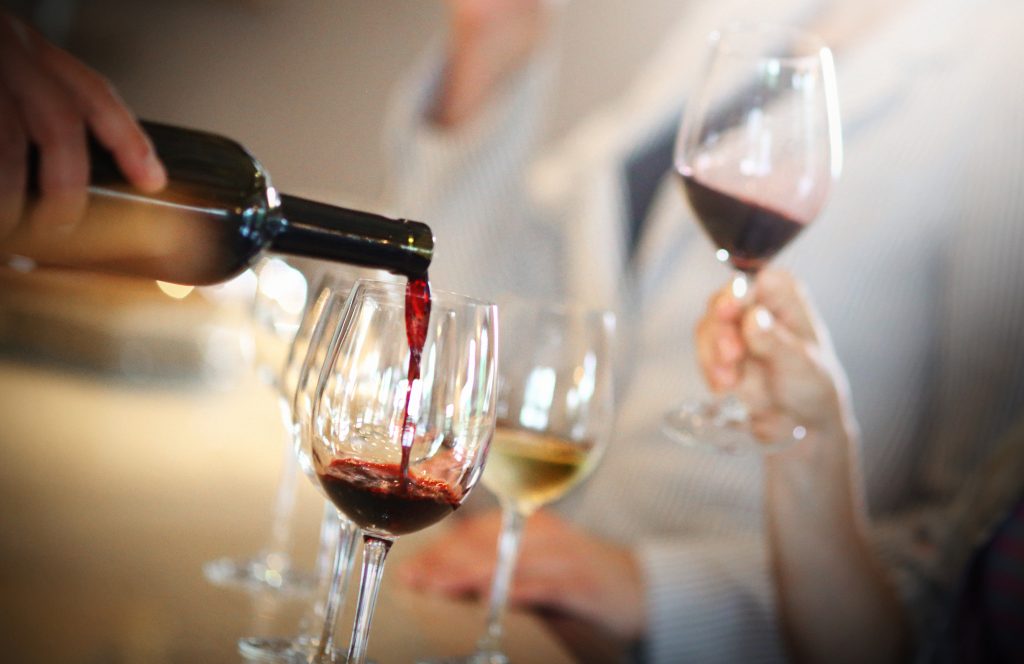 Anything that has to dine with wine and your loved one is distinctly romantic. No matter where you are in the US, it's likely that there is a winery or a wine tasting room nearby. Spend an afternoon trying a selection of fine wines as you enjoy each other's company. Many companies offer packages exclusively for couples, so be sure to take advantage of those.
Starting at $99.
12. Couples Massage for a Relaxing Afternoon Together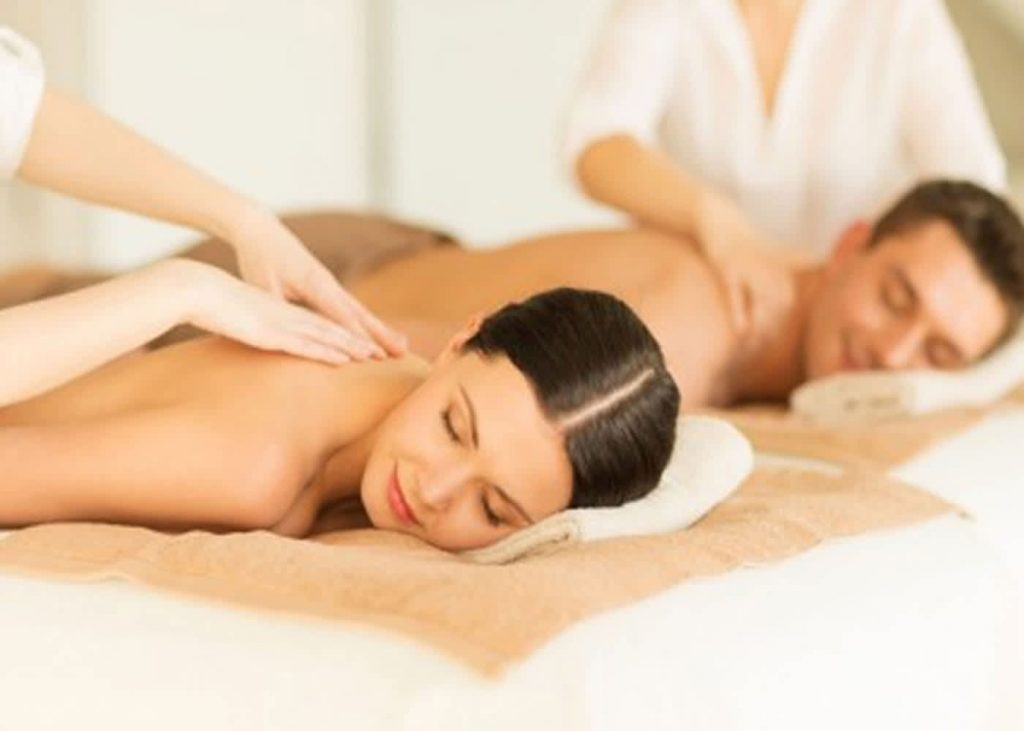 There is arguably nothing more perfect for an anniversary gift than getting a couple's massage at a high-end spa in town. Whether you decide on a hot stone, Swedish, or full body massage, spend the day pampering yourselves together. Many full-service spas also feature hot tubs, saunas, and lounging areas that are often included when you book a massage.
Starting at $250.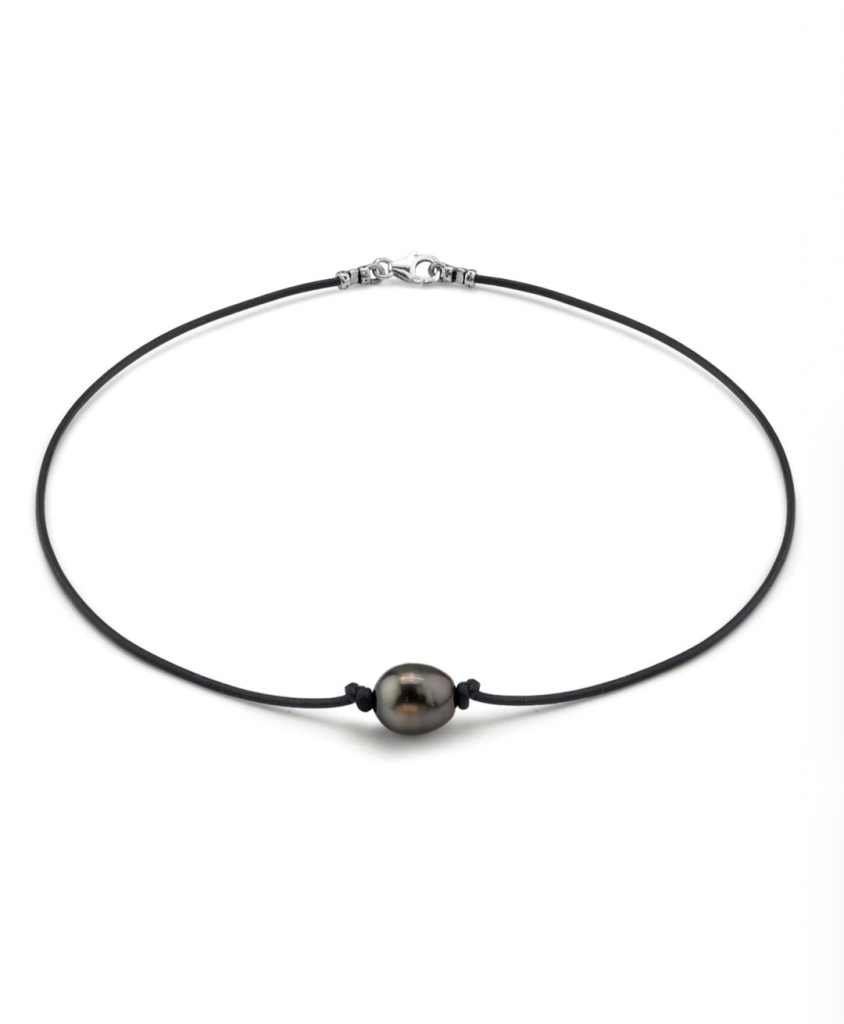 JEWELRY SPOTLIGHT:
LEATHER PEARL NECKLACES
If you like the idea of a gift that you can enjoy together, but still prefer a material gift, consider a matching pair of leather pearl necklaces. These trendy necklaces are unisex, and look great on both men and women. A matching pearl of necklaces is extremely thoughtful and is a beautiful reminder of your loved one that you always have with you. Leather pearl necklaces have an exotic look that works great with both formal and casual outfits. Bracelets are also available if you prefer the elegant design on your hand instead.
13. A Trip to the Botanical Garden for Boundless Serenity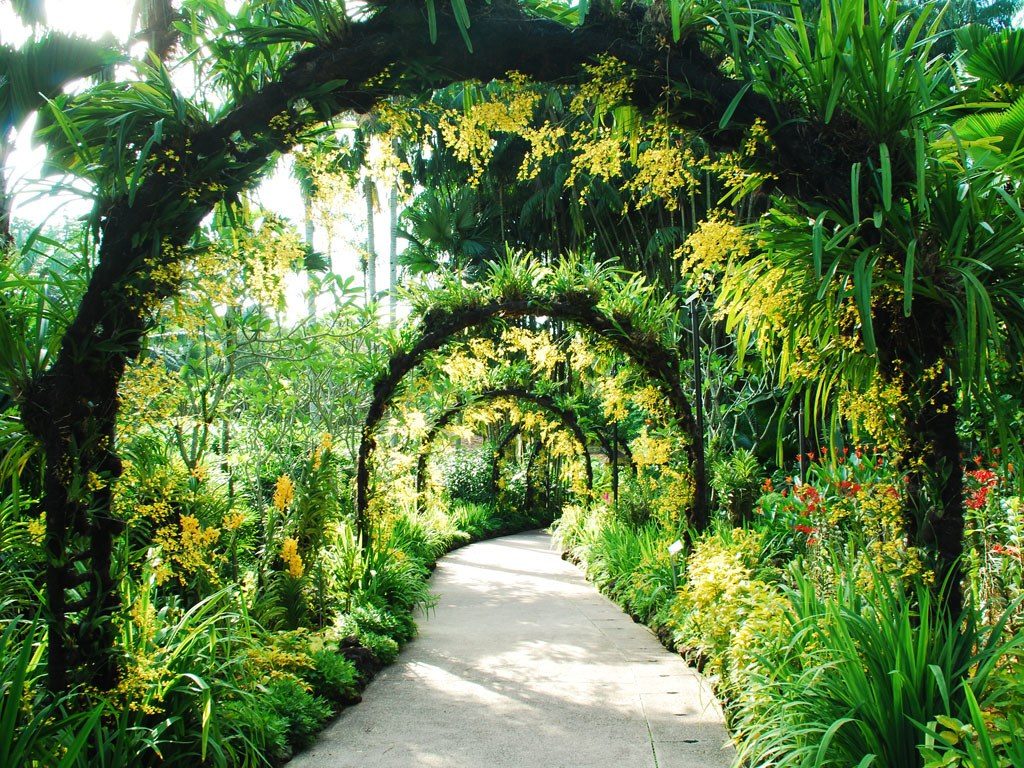 Botanical gardens are as beautiful as they are relaxing. It's very easy to get caught in the hustle and bustle of everyday life and forget to take time doing fun things together as husband and wife. At a botanical garden, you can enjoy the beautiful sights, and more importantly, spend some quality time together. Most botanical gardens also have cafes with picturesque scenery that are a great choice from an anniversary lunch.
Starting at $15 per ticket.
14. Horseback Riding through A Scenic Path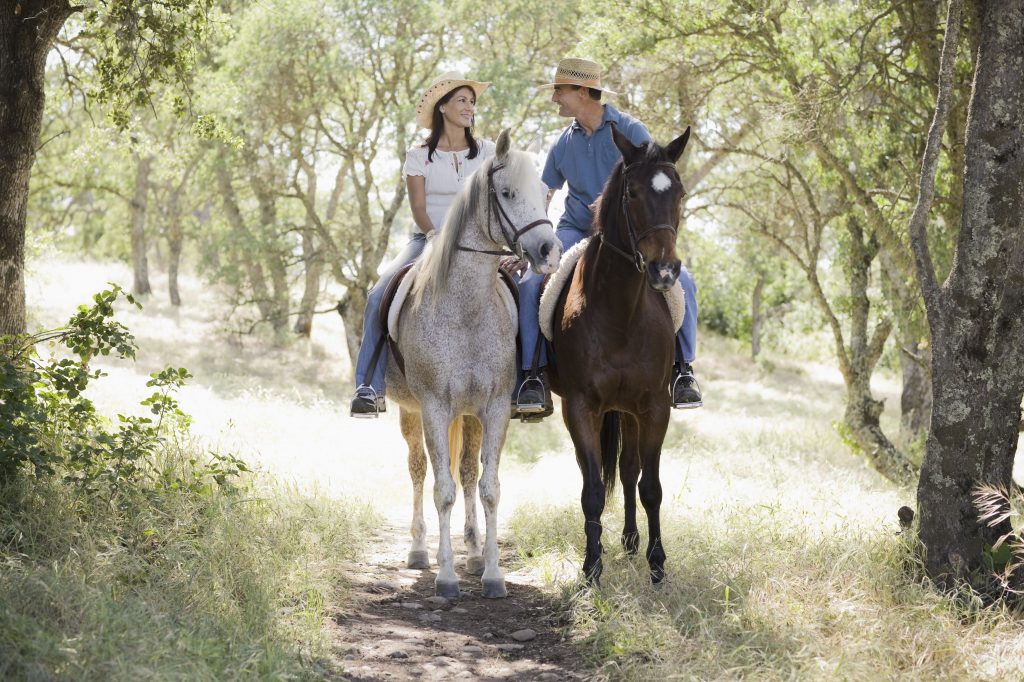 Horseback riding is equal parts adventurous and romantic. Most tours last approximately two hours (though longer rides are available) and you get to ride a horse through beautiful scenery. Riding a horse through nature is a very serene experience, but also very unique considering it's different from other traditional anniversary gift experiences.
Starting at $150.
15. Helicopter Tour for the Adventurers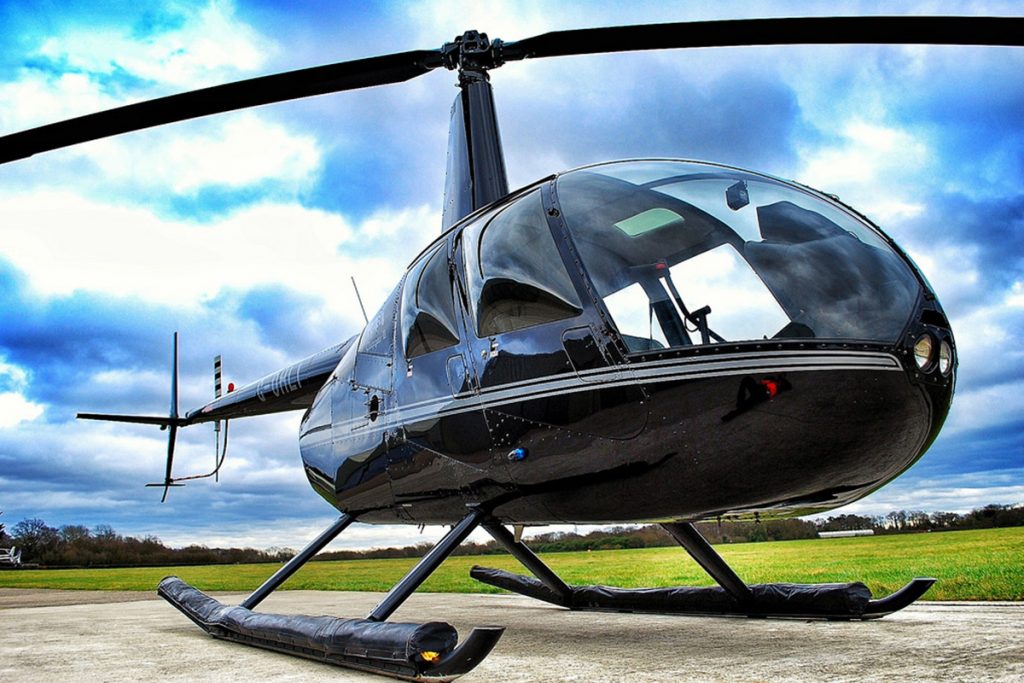 If you and your wife are the adventurous types, then a helicopter tour is a phenomenal option that you will both cherish as a memory for years to come. Get a view of the city like you've never seen it before by flying high above it and checking out all the iconic sights through a bird's eye view.
16. Picnic at the Park: A Simple and Easy Day Just Hanging Out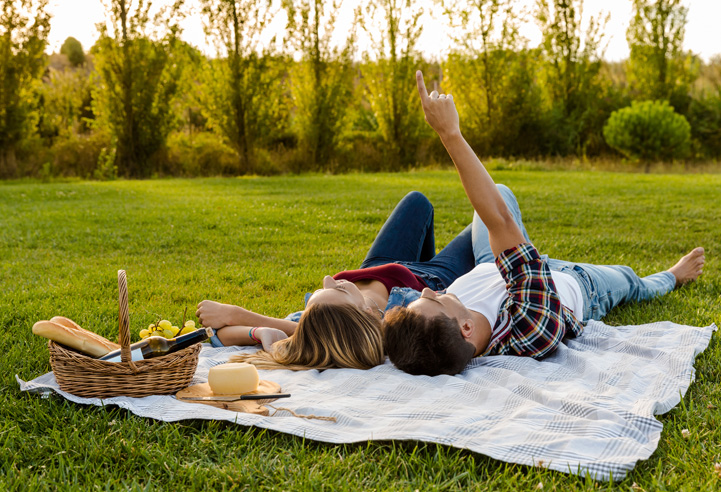 Sometimes the simplest option is the best one. You don't always have to spend a lot of money or do something extraordinary to make your anniversary gift special. Instead, what's more important is to make sure you put thought into whatever it is that you do. Make a playlist with her favorite songs, grab some wine, cheese, and other snacks, and head to a local park to lay down and hang out together on a blanket for a couple of hours under the sun.
Starting at $10.
17. Surprise 1-Night Local Getaway for Some Quality Alone Time Together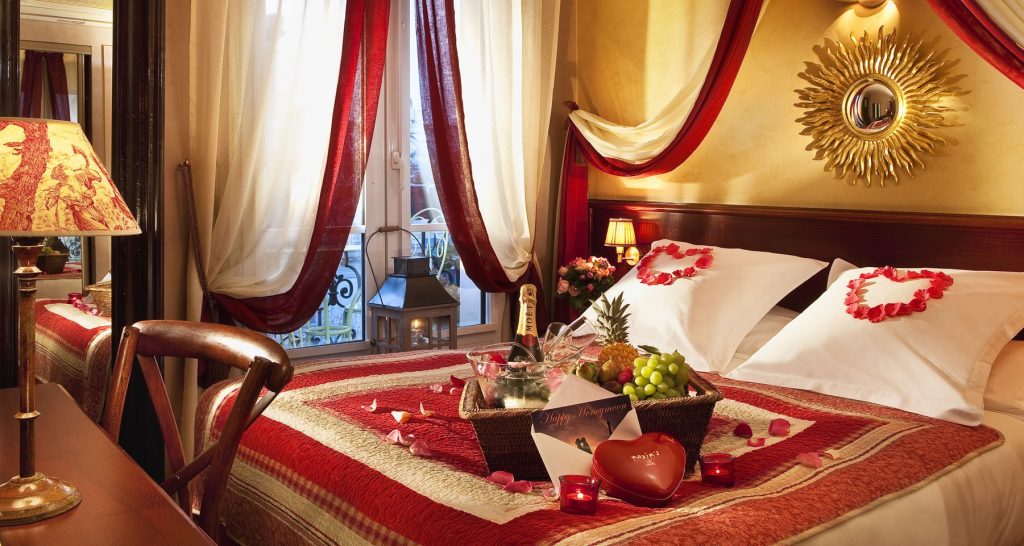 This idea must be a surprise to be executed perfectly! Tell your significant other to block out a day without providing any other clues or hints. Then, when that day comes, pack your bags and go to a charming and quaint town that's not too far from home for a one-night getaway. The surprise aspect of it makes it all the more special, and a vacation is always a good idea for couples.
Starting at $200.
18. Put on Your Dancing Shoes for a Music Concert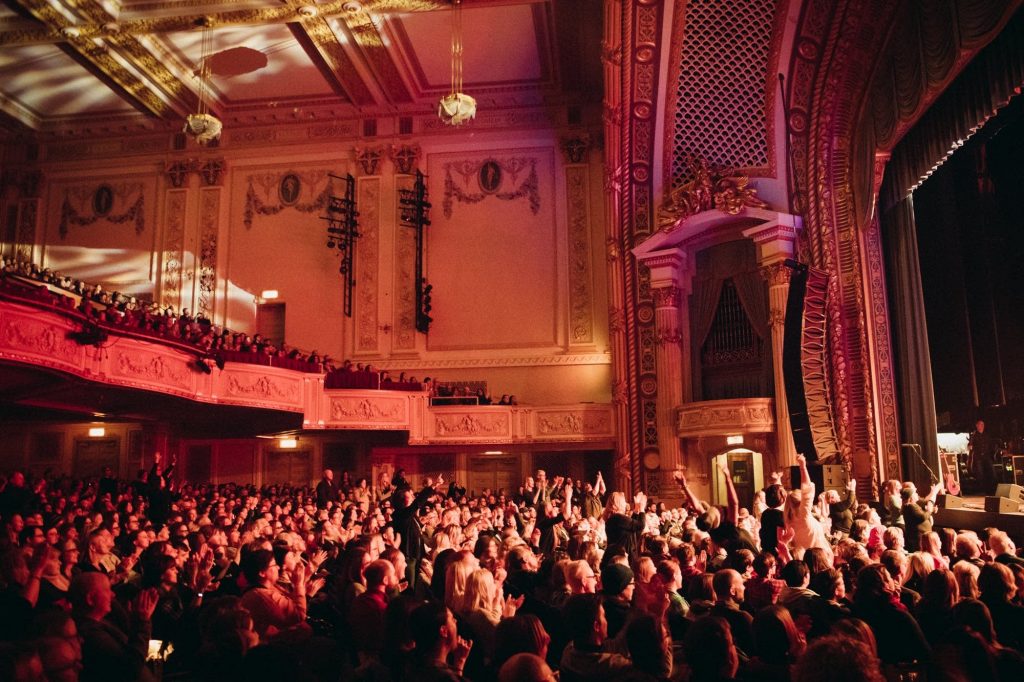 It's more than likely that one of your wife's favorite artists are coming to a city close to you in the near feature. Surprise her with some tickets for a fun-filled night that's truly devoted to her and showing her your love for her. Grab dinner before the concert or drinks after the concert to add some more adventure to the night. Backstage passes are another way you can make the night unforgettable, but that'll cost a considerable amount more.
Starting at $50.
19. Race Car Driving for a Heart-Pounding Experience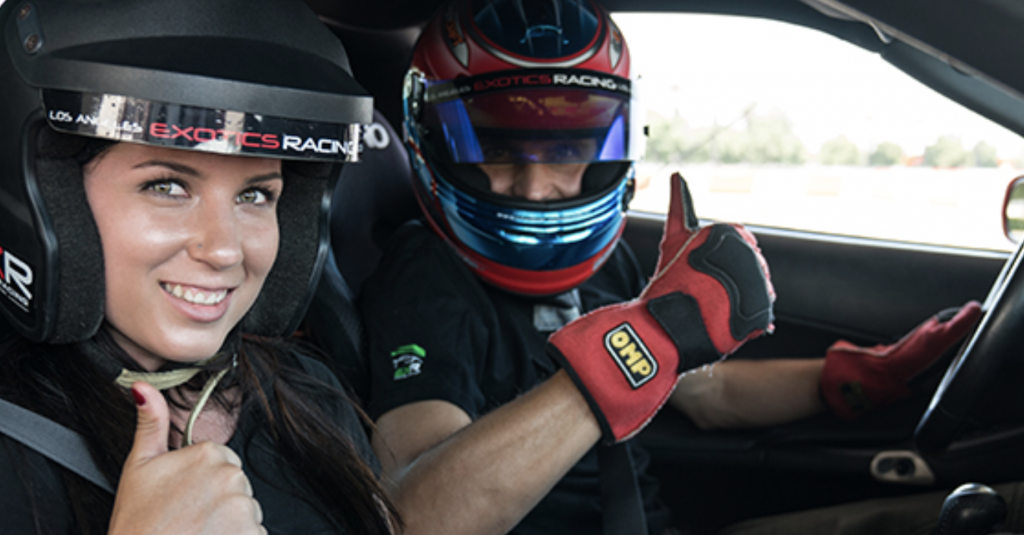 Most people don't realize that there is typically a raceway within an hour's distance where you're able to get inside a supercar and drive like you've never driven before. This idea is perfect for couples who are thrill-seekers and want to do something different for their anniversary. Even if you're wife isn't necessarily a car-enthusiast, once they're at the track they will truly appreciate the experience.
Starting at $300.
20. Pottery Class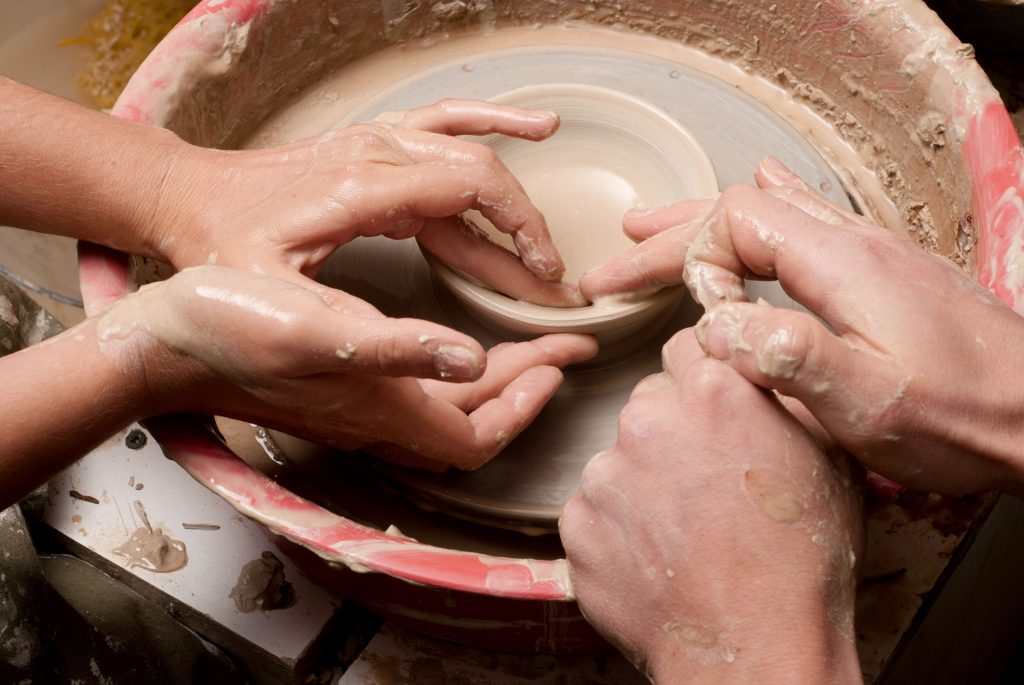 If you ask most women, they're more than interested in creating their own pottery. More than anything else, a pottery class gives you the opportunity to spend time together doing something fun and interesting. Most pottery classes give you the option of making a few different items which you can create on a potter's wheel, fire in a kiln, then take home with you as a keepsake that will last for years to come and remind you of this incredible experience together.
Starting at $150.