Whether you're just starting out in the corporate world or already established on your career path, a little work wardrobe revamp is definitely welcomed. And if you're all about curating a formula closet that is chic, timeless yet modern, we've got you covered – quite literally. With the right bling, the elegant-meets-current accessories, the staple suits and button-ups, your dream office outfits are right around the corner. Check out our list featuring 15 must-haves for the ultimate boss lady!
Business Style 101: The 15 Boss Lady Must-Haves
1. The Tailored Jacket with Strong Shoulders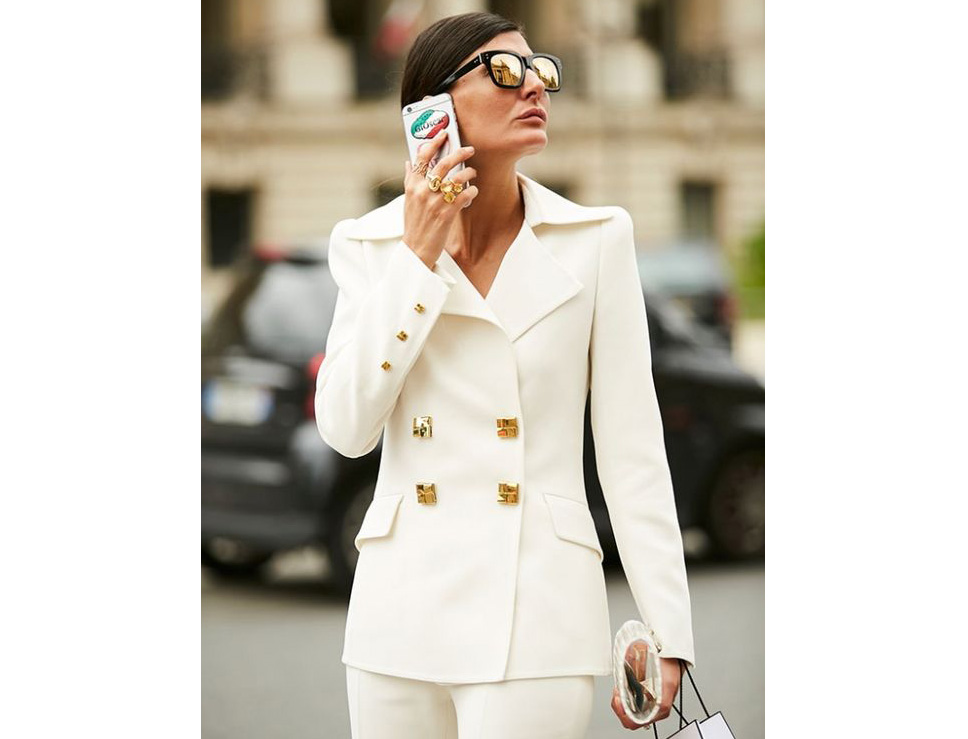 For those business meetings where a little gravitas is in dire need, there's nothing quite like a powerful shoulder. And while going the 1980's route (think Working Girl's major shoulder moments) is not quite necessary, a powerful, tailored jacket is definitely the right pick ahead of a business meeting where you need to look in charge. Whether you prefer a sleek, minimalistic cut, a single or double breasted blazer or coat, the verdict is in: it doesn't take much to make an impression in the boardroom when you're rocking a polished design in a tailored cut that perfectly flatters your figure. Bonus style tip: make sure your powerful boss lady jacket of choice fits you perfectly, so don't procrastinate on taking it for a little adjustment if so required.
2. The Business-Ready Statement Pantsuit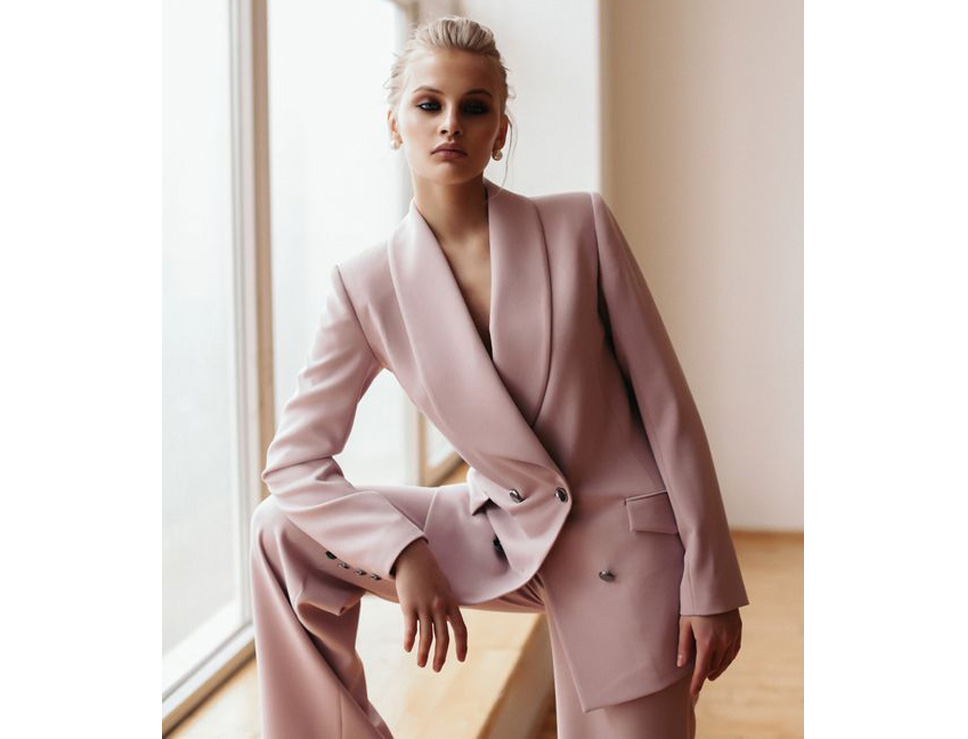 You're all about looking sharp at work, but definitely not into the ultra-formal attire that lacks personality. We definitely get you, so here's some good news: 2019, the women's suit is no longer just blue, grey or black. In fact, the chicest styles currently on the market are quite a departure from the predictable fashions of the previous eras. Insert: pastel-hued suits, bold colored suits (hello, red and fuchsia) and an overload of beige and tan power suits that perfectly merge softness (through color) with sharpness (through cut). Moreover, unexpected details (we see stripes, trims and color accents) are making an appearance and steadily getting more accepted and even welcomed on the business scene.
3. The Power Statement Pearl Necklace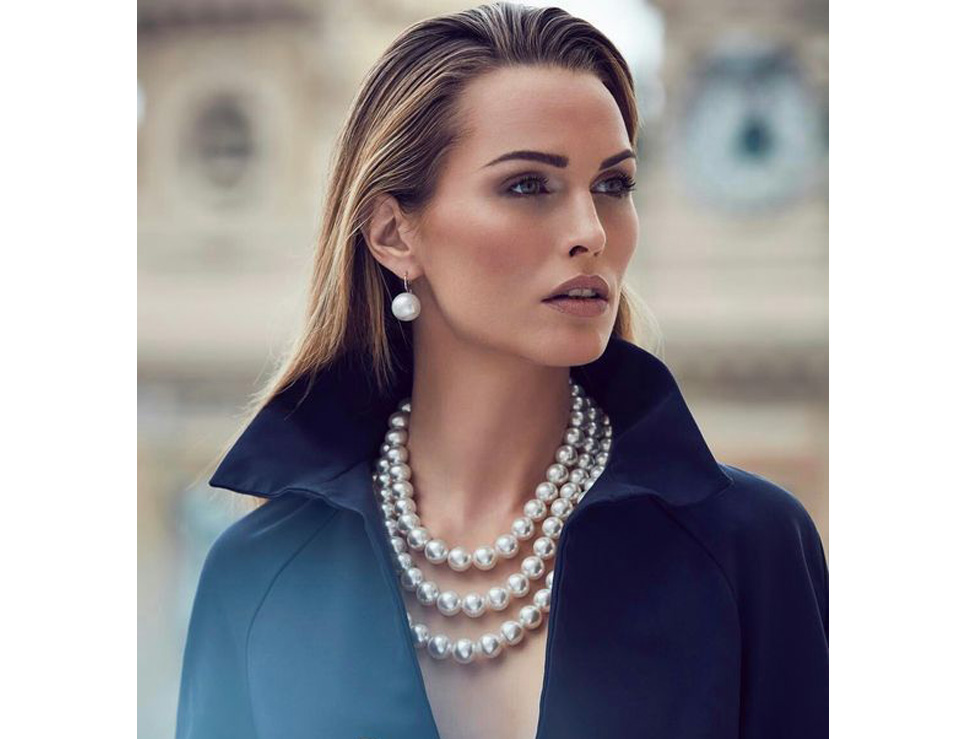 There's a good reason why you're seeing all the ladies currently in charge of international politics rocking their very own strands of pearls. And that reason could not be simpler: pearls have been, for decades now, the female equivalent of the men's red power tie. And the business world is experiencing the same thing: pearl necklaces adorn women in power everywhere, elegantly displayed in their utter elegance, accompanying power suits, precious blouses, little black dresses and cocktail frocks alike. Plus, if you need extra reasons to take your pearls to work, here's some extra valid motivation: when in a business meeting, people will be focusing on what you're wearing on top (since that's what they will be seeing).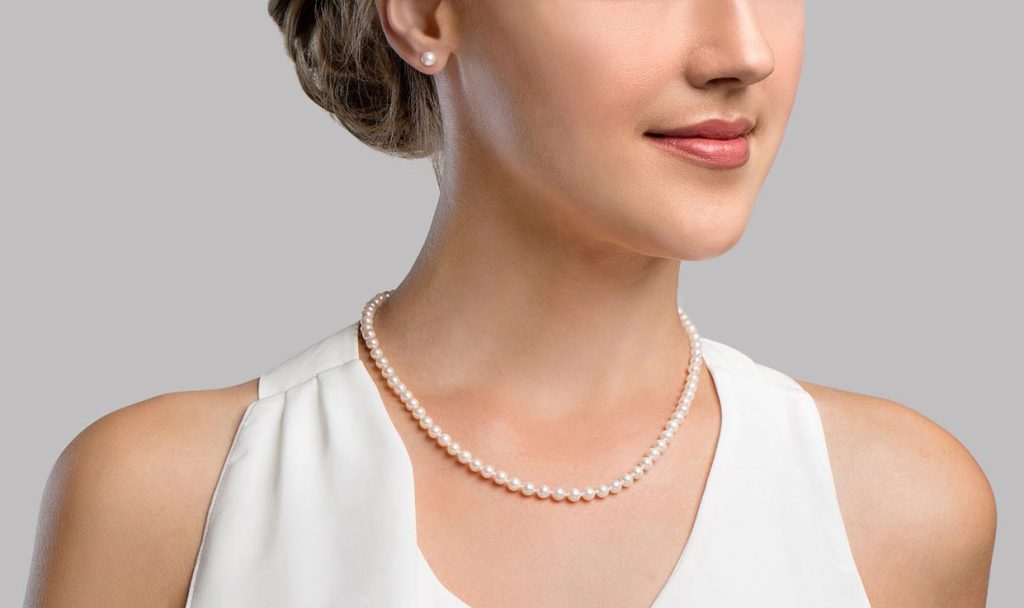 Jewelry Spotlight:
All types of pearls, from Freshwater to South Sea carry their unique charm, but one of the most popular choices of women in power is jewelry featuring radiant Akoya Pearls. Large in size, mesmerizing and lustrous yet preciously pure, Akoya Pearls are immaculate, glossy and polished, perfect for any type of statement look, from daytime suits to evening gowns.
4. The Goes-with-Everything Structured Handbag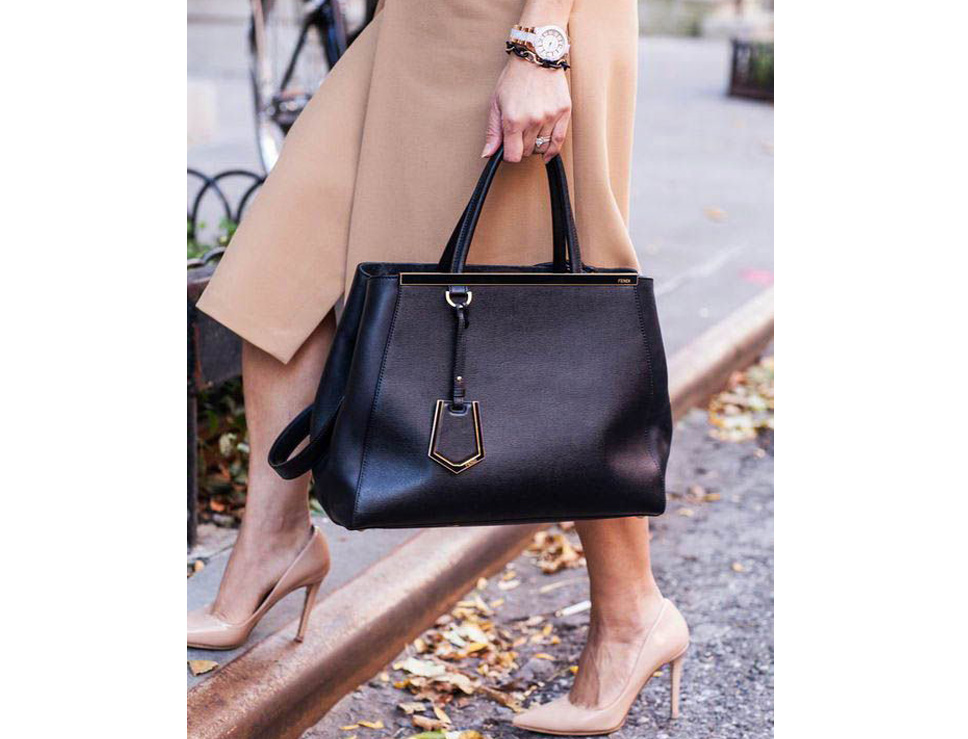 As any boss lady would agree, soft and flexible handbags should be a farmer's market accessory – and nowhere near the boardroom. If you're work wardrobe includes far too many casual bags, it's definitely time for a major upgrade. Revamp your handbag game with a structured design, featuring a top handle. Elegant and polished, your go-to power handbag should come in a versatile color (think black, grey or beige for the warmer seasons), have flawless hardware and maintain its shape perfectly.
5. The Slim Pant – Or, Alternatively, the Wide Leg Pant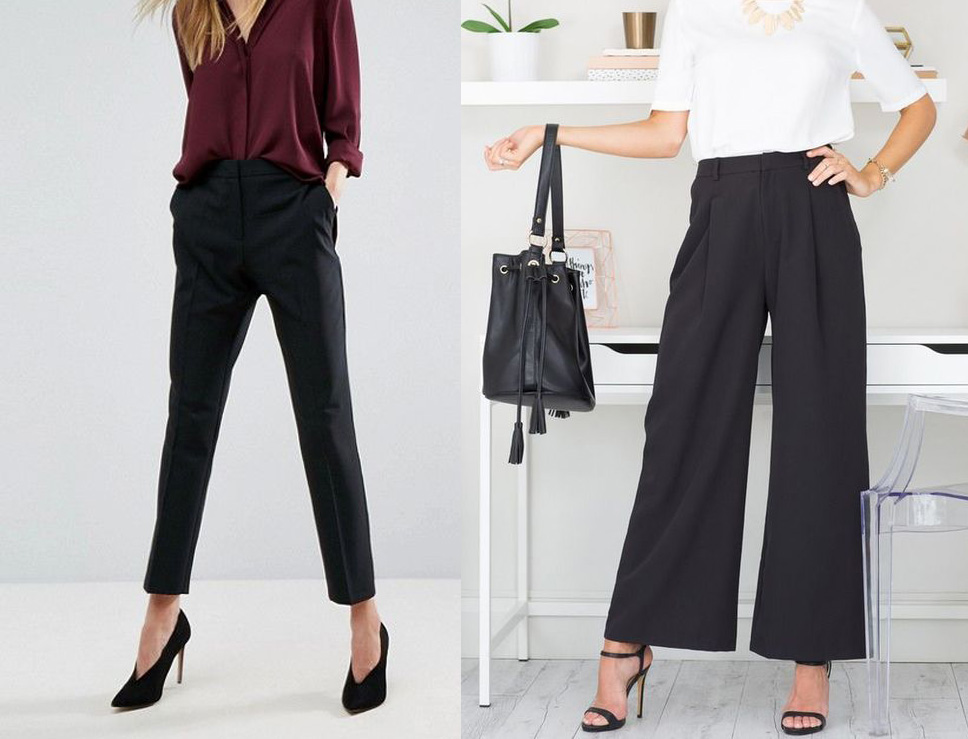 Remember that powerful shoulder boss lady jacket? Well, meet its perfect companion: the slim leg pant – or, if your figure is finding this alternative more flattering, the wide-leg pant. Fact is, while the jacket and skirt combo is still in and while quite feminine, the practicality of pants is gaining major points. If your wardrobe is lacking in this department, update your shopping list with a few pairs of slim and sleek pants that end right above your ankles for an elegant look with a current, modern touch.
6. The Pencil Skirt with a Twist (or Flap)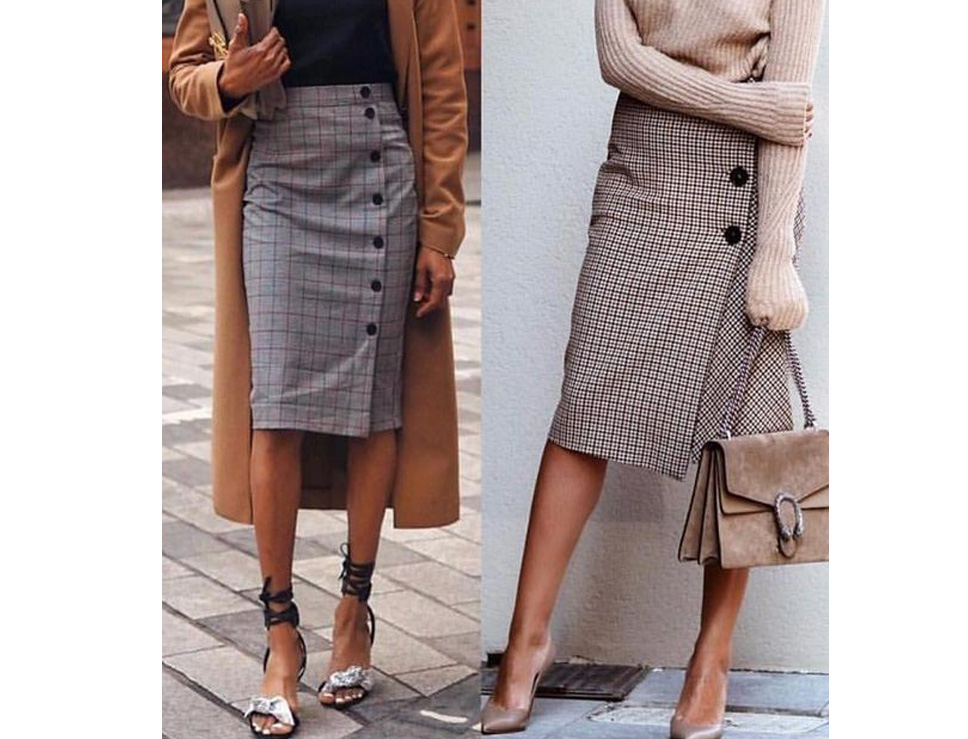 Without a doubt, a solid pencil skirt is a boss lady's ultimate staple. But 2019 brings by a wide range of skirt designs, and none have the predictable silhouette of the classic pencil. Instead, they come with exciting twists, ranging from a plethora of buttons to side flaps. But what's more, the classic black pencil skirt, while still a strong staple piece, has been replaced by yet another exciting element: prints. Office-appropriate prints, that is. And one of the hottest patterns of the moment combines retro chicness with business poise: meet plaid – or, more specifically, tartan and tattersall.
7. The Dainty, Precious Blouse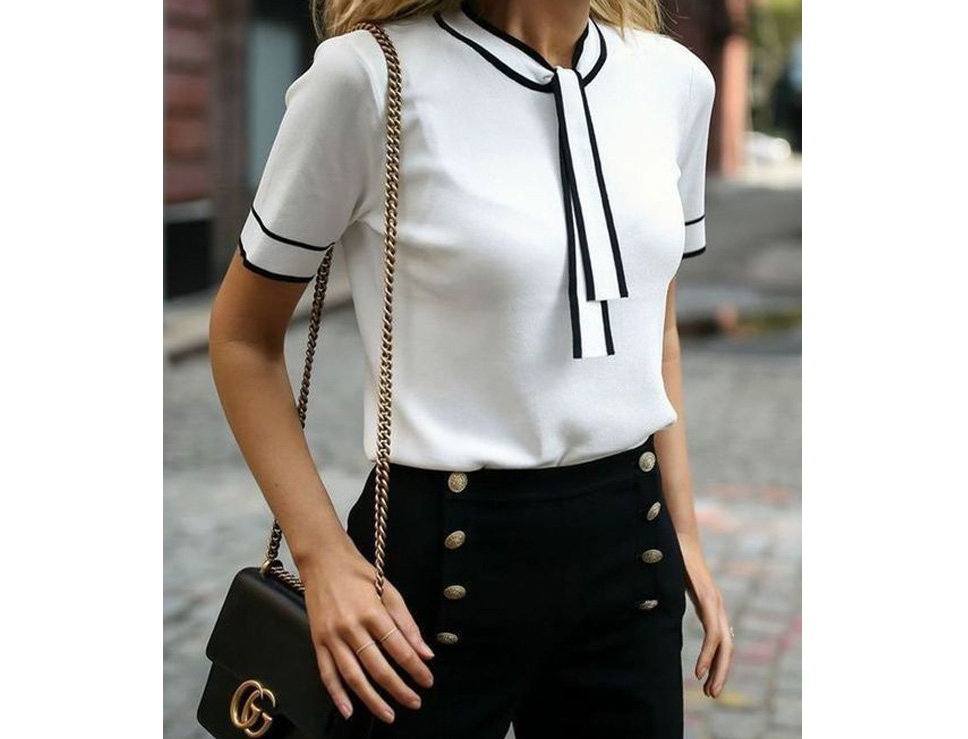 Whenever on a mission to build your boss lady wardrobe, one thing's a must: including both feminine and masculine-inspired pieces, for a classic play on hard and soft. And there's nothing quite like a bow accent silk blouse, a sweet pattern, a chic trim or a playful frill to accent that feminine side. Pairing up a smart powerful shoulder blazer in an ultra-sleek cut with a dainty, precious blouse that comes with a feminine detail creates the perfect balance for a boss lady that's ready to rock the boardroom or take her own business to the highest levels of success. Even if you're in a profession where you have the option of working at home, such as a graphic designer or website copywriter, this outfit will make you feel sleek and professional so you can get down to business. Best of all, you'll be camera-ready should one of your clients request a Zoom call!
8. The Perfect Shade of Red Lipstick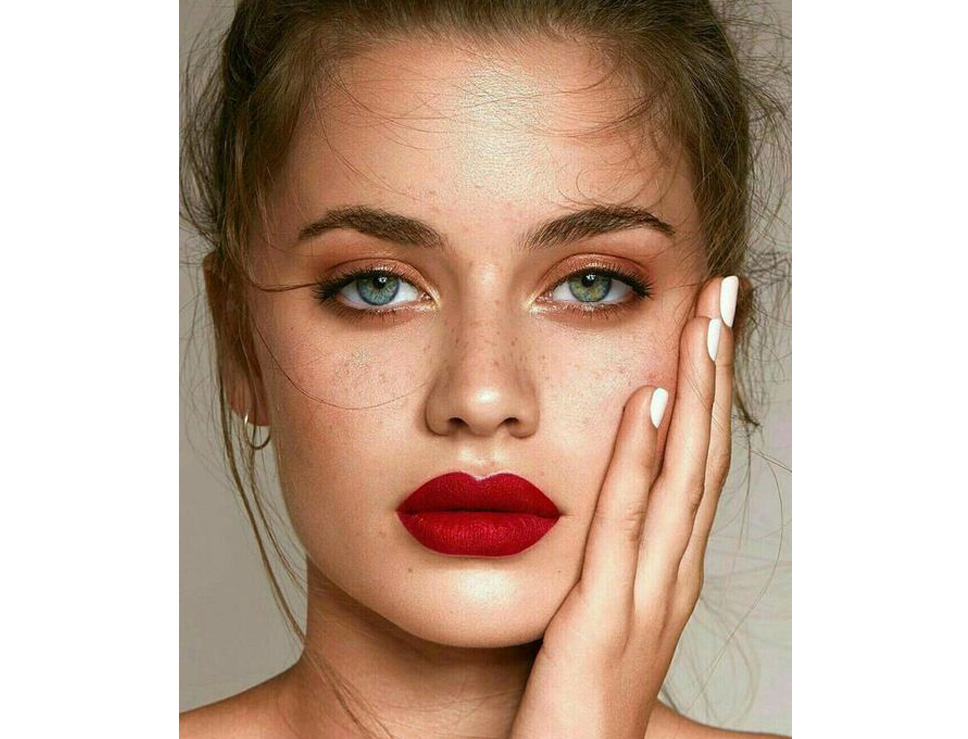 This next one might not find its place in your closet per se, but it surely makes a difference when attempting to nail that boss lady look like a pro. Forget diamonds, meet a girl's true best friend: red lipstick. But not any shade of red – your very own, signature red. Fact is, red lips look good on anyone, but the hunt for that perfect shade is totally real. If you are in dire need of a shortcut, here are some quick tips: If you've got fair skin, the best option is to go with cool tone red lipsticks that feature purple pigments. And for medium to dark skin tones, orange-based red works like a charm, as well as deep, bright reds.
9. The Sleek, Yet Feminine Watch
When you've got your suit and your pearl necklace on, there's only room for classy, elegant accessories. And the first one on the list is, you guessed, the statement watch. Feminine yet streamlined, timeless (but only in design) and extremely versatile – the key elements to focus on when shopping for the perfect timepiece. Its ideal match: sleek jewelry pieces in the finest finishes, from silver to gold and platinum, plus the perfect pick to accent your new watch and flawless manicure in one go: a dainty and elegant pearl ring.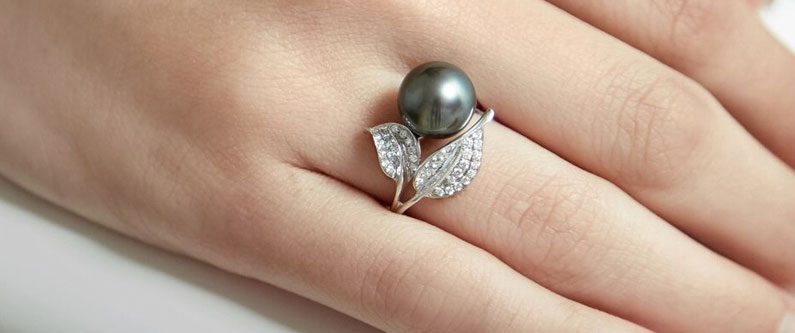 Jewelry Spotlight:
If you love the classic white pearls, yet you're currently on the lookout for a more dramatic jewelry piece to wear with your sensational cocktail frock, then Tahitian Pearl Rings are the ideal choice. Adorned with dark and iridescent pearls and set in the finest settings, these gorgeous rings are here to elevate your evening look to utterly chic levels.
10. The Perfect-Fit LBD
A little black dress is probably the number one staple of any work wardrobe, especially if you're heading up that corporate hill. And fact is, few other garments carry the same versatility and effortless elegance like the best LBDs out there do. But what's more, these days, the little black dress no longer needs to be, well, black. Update your boss lady wardrobe with a few new frocks, perfectly tailored to your figure, in a variety of shades from navy to emerald and from greys to rich burgundies for a modern spin on the classic LBD.
11. The Soft, Draped Coat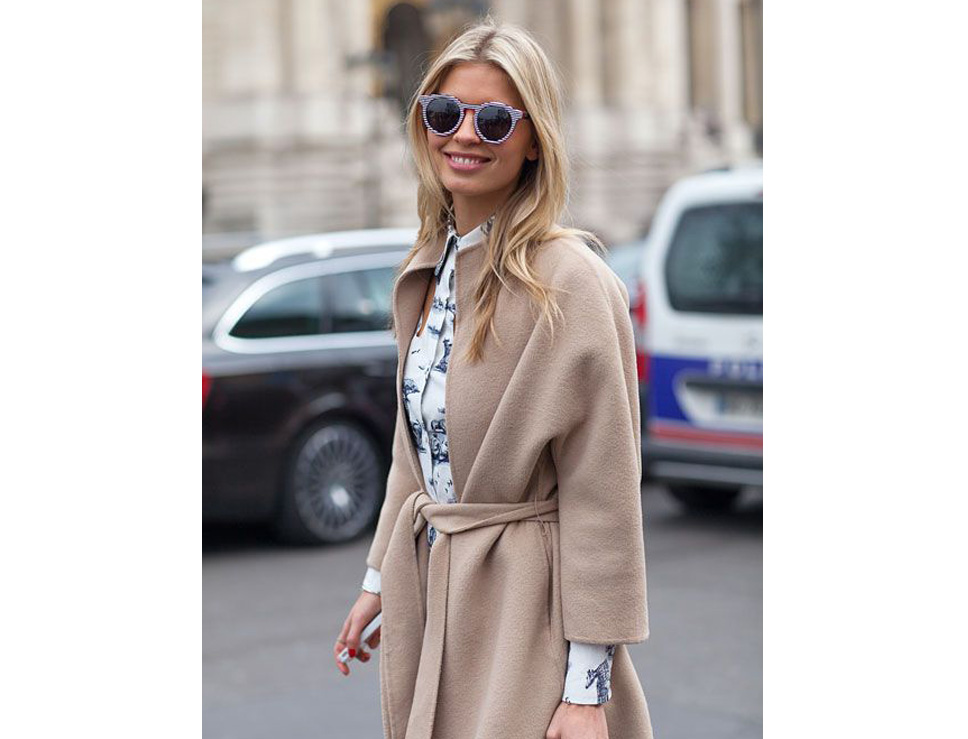 While structured pieces are a definite must in the business world, the occasional softness and draped silhouettes are also part of the boss lady's wardrobe. Starting with: the ultra-soft, draped coat, preferably in a warm, neutral or pastel hue. Layer your chic soft coat (which, more often than not, forgoes the buttons in favor of a more casual knot on the waist) over our pretty little blouses and sleek button-up shirts, complete with those staple slim fit ankle cut pants.
12. The Power Heels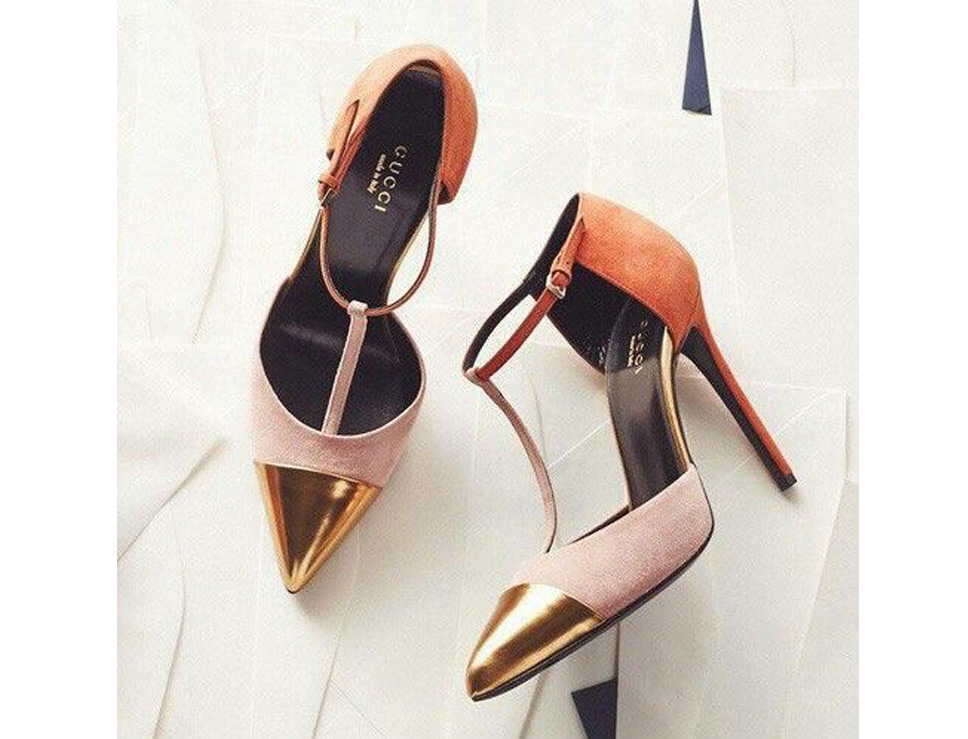 The ultimate boss lady's look comes in a full package: from head to toe. And while you've already perfected the art of conveying confidence and gravitas through your power suits and poised pearl necklaces, your shoes need to follow the same story. Meet the power heels, aka your new best assets when striving to climb that corporate ladder. What are power heels: the kind of shoes that look and make you feel self-assured, confident yet graceful and in charge. No need to opt for the highest heels in town if they don't feel comfortable – and there's definitely no need to stick to the predictable black and nudes. What you're looking for is an arsenal of heels (and flats for the less formal occasions) that can give both your outfit and your confidence that extra power boost.
13. The Business-Ready Button-up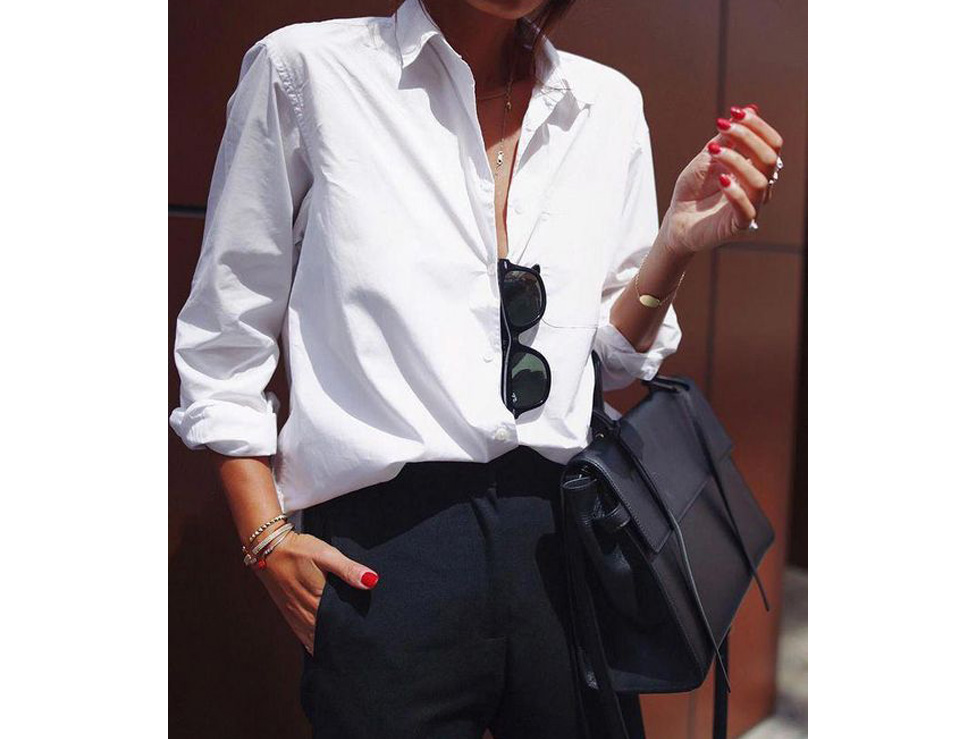 There are little chances to overlook this next boss lady wardrobe staple: the simple button-up shirt, preferably in crisp white. Paired with pencil skirts, flared skirts or slim pants, the button-up simply needs to make an appearance in any working woman's wardrobe, as one of the safest, most business-ready choices. For a classically elegant look, opt for your go-to shade of red lipstick, a black power suit, streamlined black pump heels and a classic strand of pearls around your neck.
14. The Indulgent Cashmere Sweater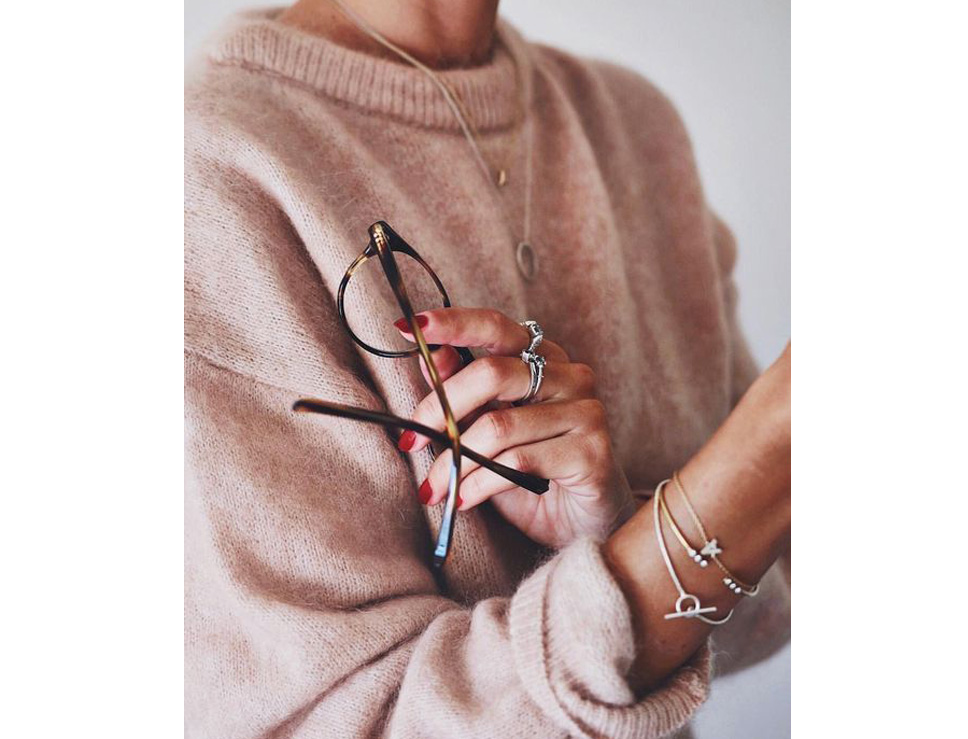 While structure and streamlined silhouettes are essential, there's nothing like a soft, indulgent cashmere sweater to complete that boss lady wardrobe. After all, all those loose, flouncy skirts that perfectly match those suede boots and that draped coat need a companion. Insert cashmere sweaters in lovely pastel hues, perfect for wearing as they are or layered on top of button downs during the colder days of the season.
15. The Posh Monochrome Ensemble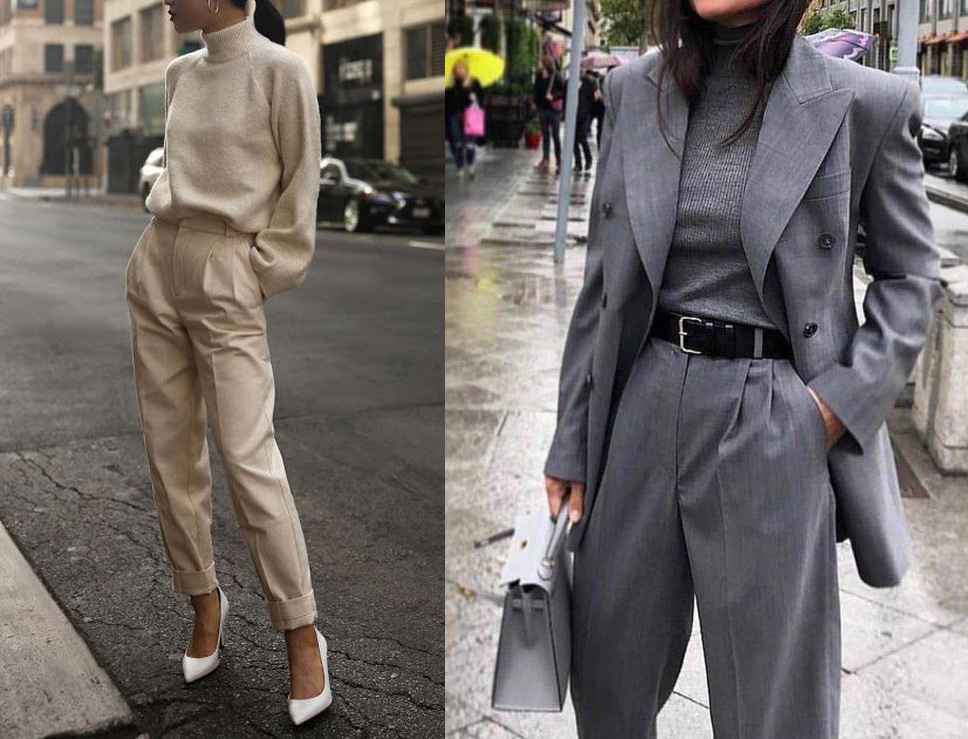 Black and white combos will probably never completely desert fashion, especially when talking about business and formal wear, but lately, monochrome ensembles are gaining more and more territory. From soft greys to dusty pinks and from smoky lilac to the most popular of all, aka beige, monochrome is everywhere these days. Elegant and refined, sophisticated yet somehow still trendy, monochrome is having a moment in fashion right now – and women in charge everywhere are taking notice. Incorporate at least one one-tone look in your wardrobe for those days when you simply need a ready-to-go outfit that's easy, chic and versatile, regardless if you're headed to a meeting or to lunch at the latest hot spot.
Looking business-ready at all times is no challenge when your office wardrobe is in check. And with these fast tips featuring the must-have essentials for flawless boss lady style, the task at hand is a breeze. Curating your perfect woman-in-charge wardrobe is more than imperative when setting high career goals – and the right heels, pearls, frocks, streamlined blazers and power suits are all here to help you achieve your goals.

Latest posts by Carla Jonas
(see all)