In the midst of summer, there's nothing like a closet revamp – one designed to help you achieve that easy, breezy, effortless summer style. From flouncy dresses to vintage vibes, here are the hottest summer outfits that currently need to be in your closet.
Try Out These Summer Outfits for Chic, Flawless Style:
1. Vertical Stripes & Neutrals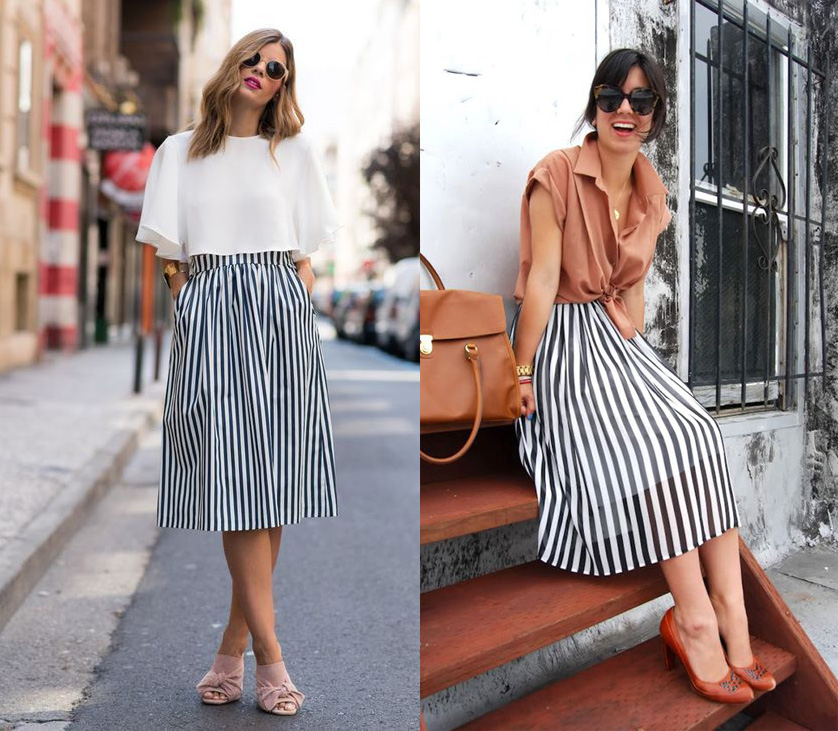 If there's anything like a timeless print, its name must be stripes. Fact is, stripes are the most popular print all-around. Whether we're talking thick, bold stripes, androgynous pinstripes, Bengal stripes of navy-inspired combos, the verdict is in: stripes are here to stay. This season, take the stripe trend to a new level by ditching the horizontal direction in favor of vertical lines. Vertical stripes are IN more than ever and this summer, it's all about striped bottoms – from maxi skirts to shorts and wide-leg pants – and the way to rock them is by pairing them with classic neutrals, ranging from ivories to camel tones.
2. Timeless Summer Outfits: Crisp White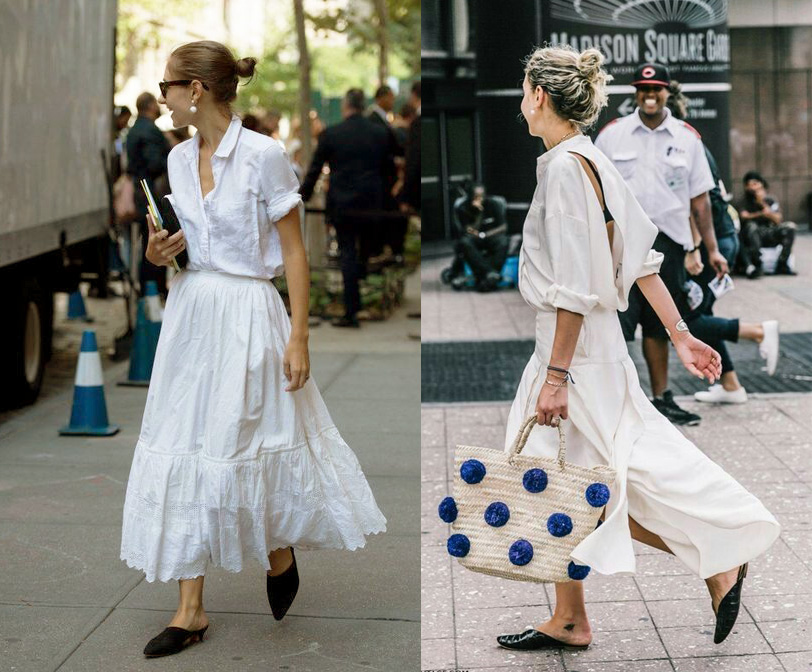 Color commitments are big this summer – but no worries, because even if you're not one to embrace candy pink from top to bottom, you can still rock this hot trend. One-tone outfits are IN and they're the kind that allow you to look sophisticated without much effort. The first hue on the list: crisp white from head to toe. Opt for lightweight fabrics, button-downs, ample skirts and flouncy pants, paired with other classic neutrals, minimal jewelry like sleek hoops or pearl earrings and messy updos.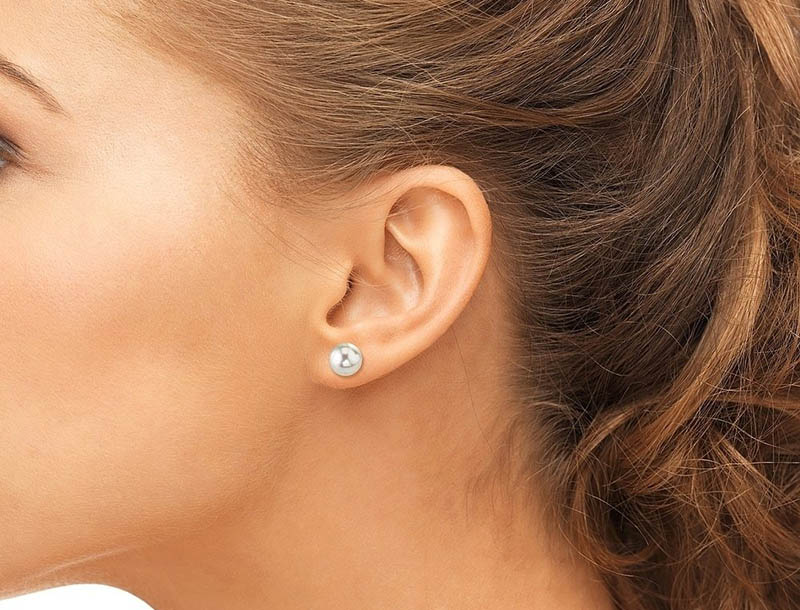 JEWELRY SPOTLIGHT:
Instant glamming up is a breeze when you're opting for timeless, radiant pearls. Find your dream pair of studs in our Akoya Pearl Earrings Collection, showcasing some of the most lustrous gems of the sea on the market.
3. Animal Print & Casual Tees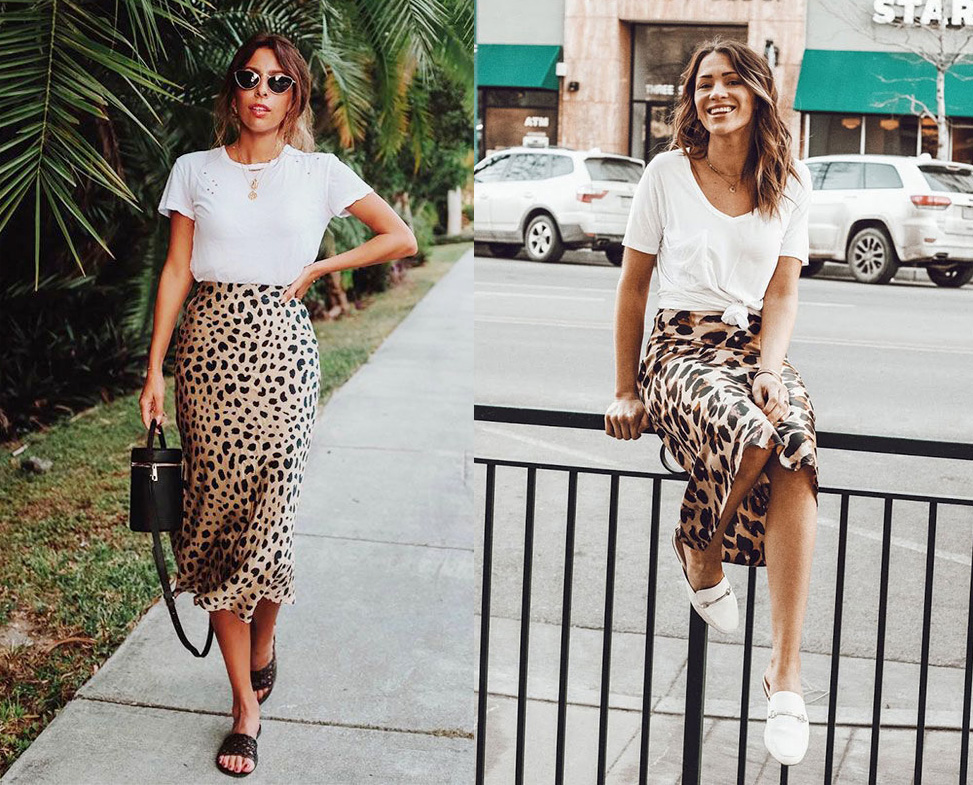 Fiercely fun style is currently trending on the catwalks and if you're on the hunt for outfit ideas, ferocious should be your hashtag of choice. This summer, pair up your coziest, comfiest tee with leopard prints under the form of slip skirts. To complete the look, opt for slides or sneakers and structured retro bags that add a polished flair to the ensemble.
4. Button-Down Frocks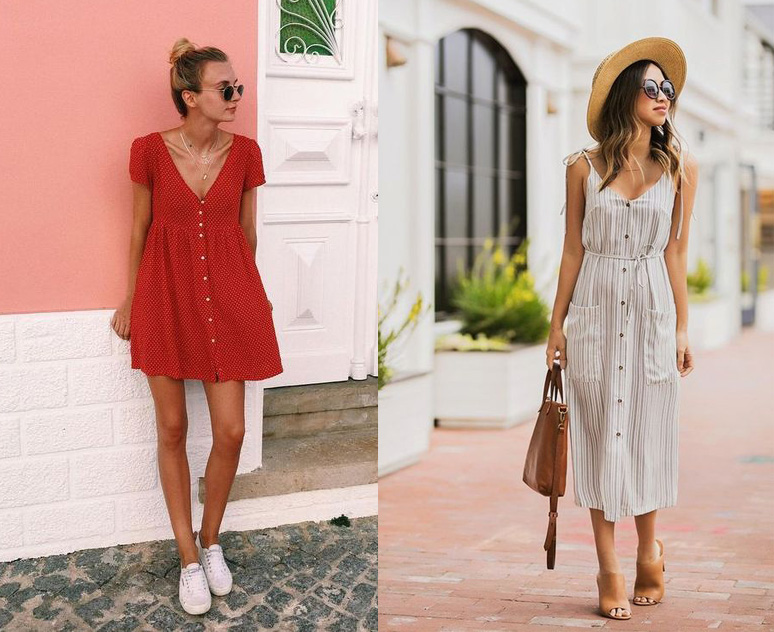 They're no fuss, they're feminine and they're the way to go when you're literally on the go. Button-down frocks have that boho-yet-polished look that works in the widest range of situations, from dates to trips to the farmer's market and lunches out. Whether you opt for a mini length, a midi dress or go all in on a chic maxi, buttons are definitely making a big fashion statement this summer.
5. Summer Fashion 101: Lightweight Layers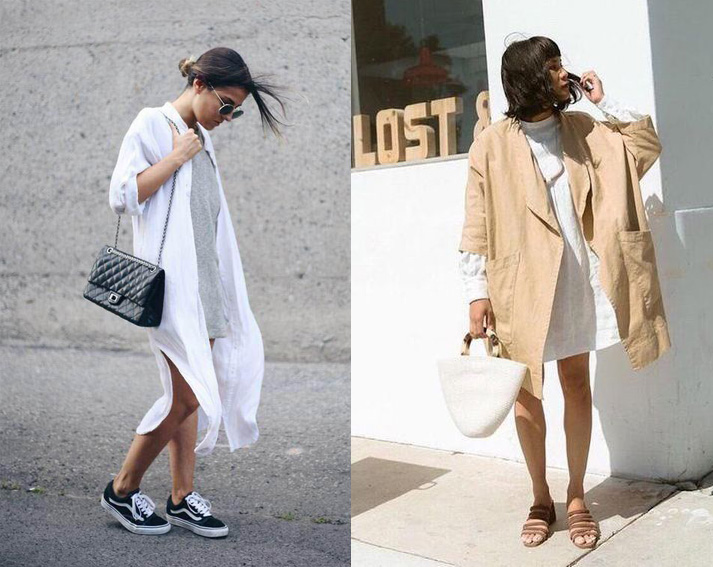 If you were thinking that layers were a cold season thing, these cute outfits are about to change your mind – and your style game. Introducing summer layers, aka lightweight, effortless combinations and textures that scream vacation vibes. Whether you pair a T-shirt dress with an ultra-long cotton button-down or opt for an oversize lightweight vest over a minimalistic maxi, the choice is yours. Alternatively, grab an oversize scarf as an extra layer for chilly nights spent outside or go all in on lightweight boyfriend blazers over minis.
6. Breezy Jumpsuits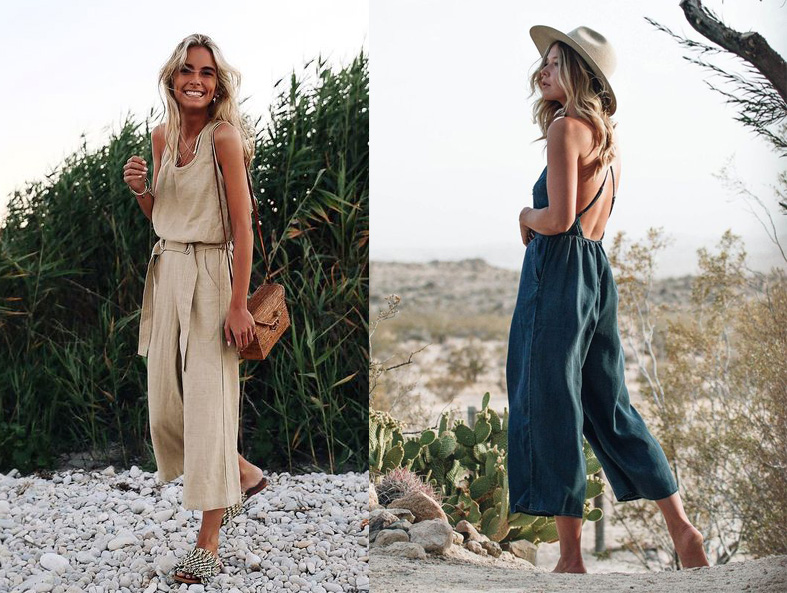 Monochrome jumpsuits in lightweight cotton are a summer staple – and they make some of the best grab & go options, regardless if you're hitting a weekend party or enjoying a quick getaway. Master summer fashion like an Instagram influencer by opting for simple lines and avoiding too-structured, too-precious silhouettes. The perfect way to complete the summer jumpsuit look: beach waves, shades and your trusted fedora.
7. Extra Volume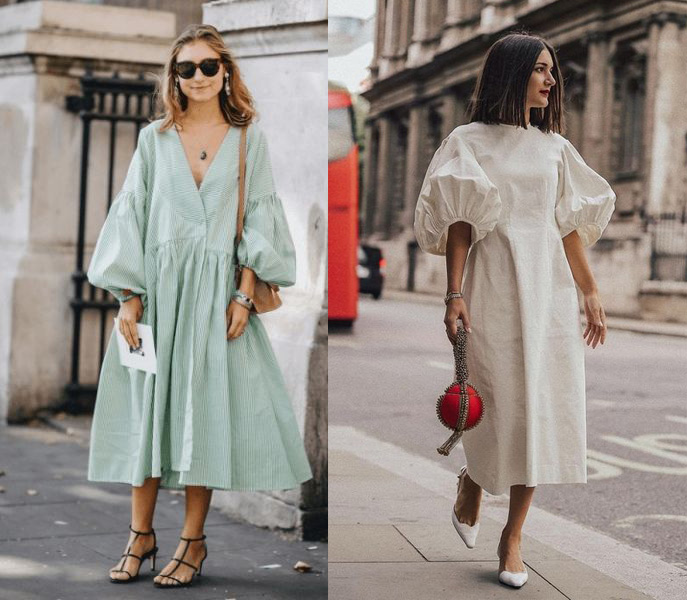 The last thing you need on a torrid day is a constraining piece of garment that makes you uncomfortable. So, regardless if you're headed to work, to brunch or to a garden party, it's always a good idea to embrace relaxed silhouettes that ditch the structure in favor of volume. Because draping yourself in shapeless muumuu-style frocks might not seem elevated enough, simply turn on the volume up on, you guessed, volume. Ample sleeves, statement shoulders and a little puff here and there all make great outfit ideas when you're all for cool & effortless style.
8. Dainty Florals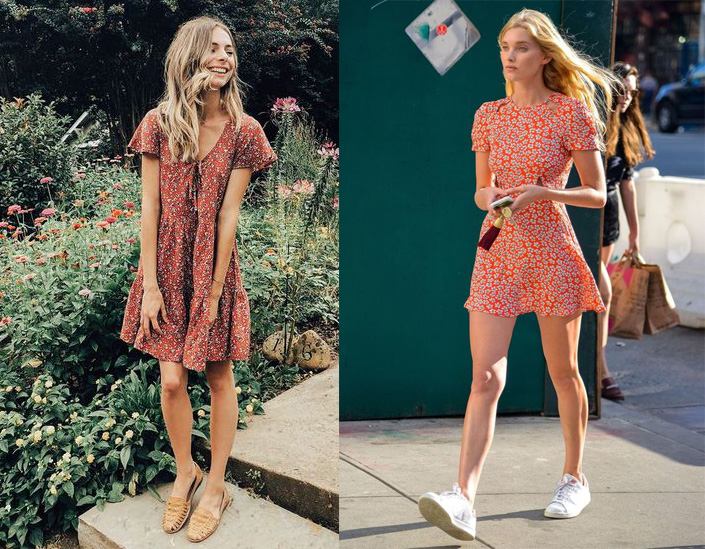 Revive that simple lifestyle aesthetic in one go with the right choice of summer dresses: dainty floral frocks. This summer, ditch the large scale patterns in favor of smaller prints that are discreet, yet present. For a sporty look out on the town, pair them up with comfy sneakers or dress them up with block heeled mules when the occasion calls for it.
9. Casual-Chic Summer Outfits: Shirt Dresses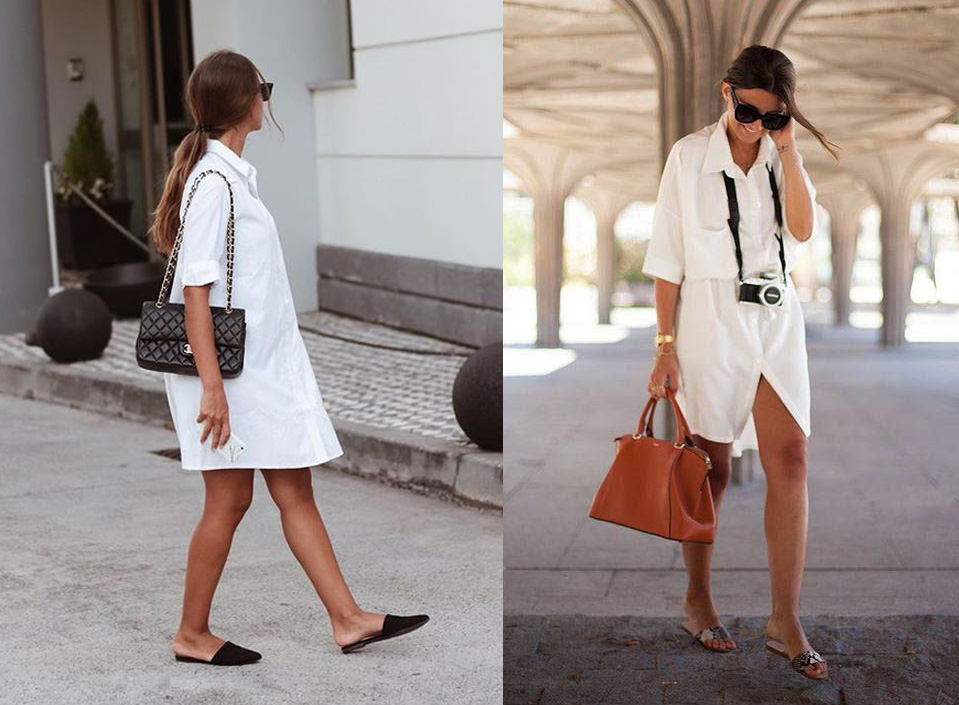 Summer outfits that stand the test of time like a pro: meet short dresses, aka simple, straight button-downs designed with the classic charm of a men's shirt, but delightfully feminine at the same time. When it comes to summer fashion, it doesn't get chicer than this – and to maintain the classy tone, make sure to select neutral-hued accessories, streamlined flats or mid heels and classic jewelry pieces.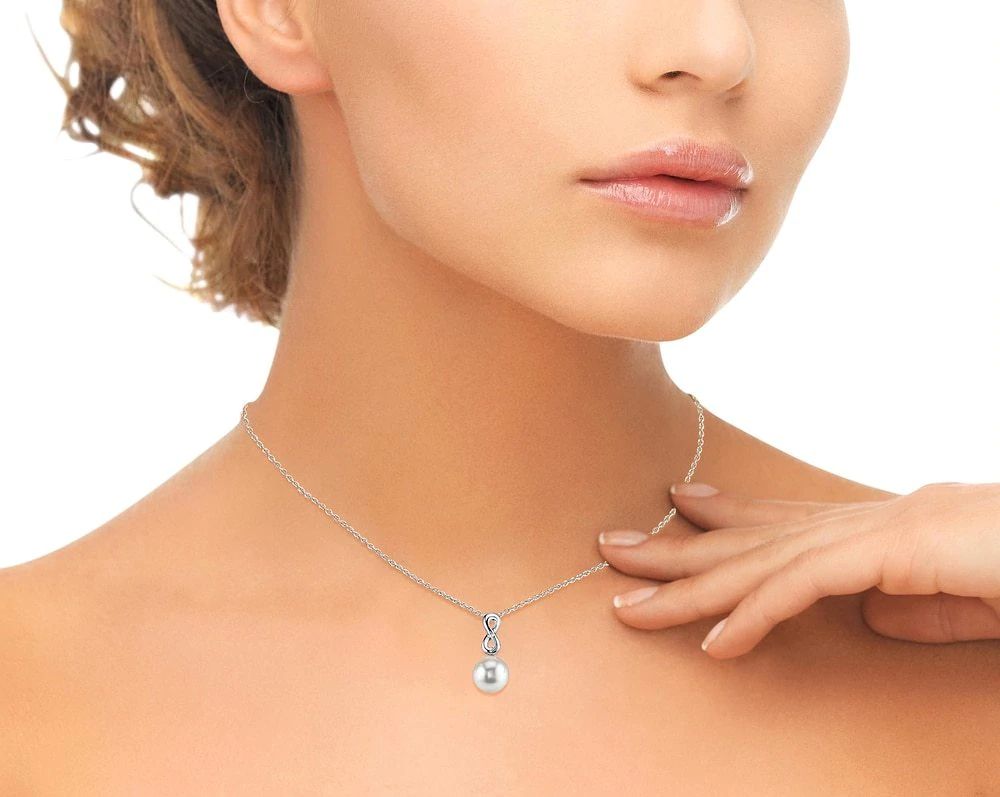 JEWELRY SPOTLIGHT:
Elevate your casual-chic summer outfits with a simple and elegant Pearl Pendant, featuring a lustrous gem of the sea. Handpicked and handmade with care, our collection of Pearl Pendants comes in glossy gold and sterling silver settings.
10. Tropical Maxi Skirts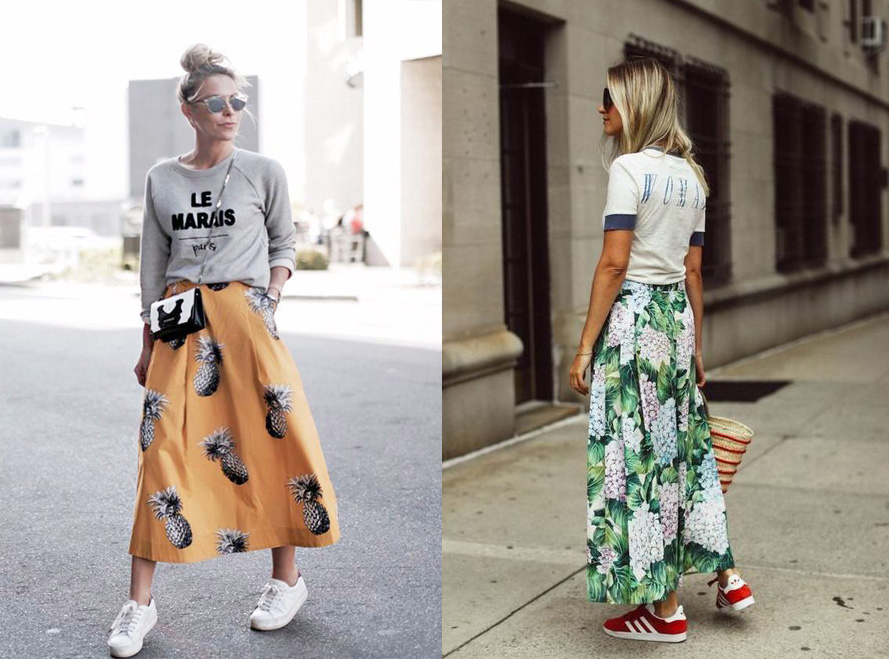 This batch of cute summer outfits forgoes the minimal while simply rejecting the neutrals and the discreet appeal. They're bold, they're bright and they're definitely fun – and above all, they're tropical to the max. Loud pineapple prints, leaves galore and quirky succulents are just some of the hottest designs of the season – and they work perfectly with relaxed tees.
11. Maxis & Sneakers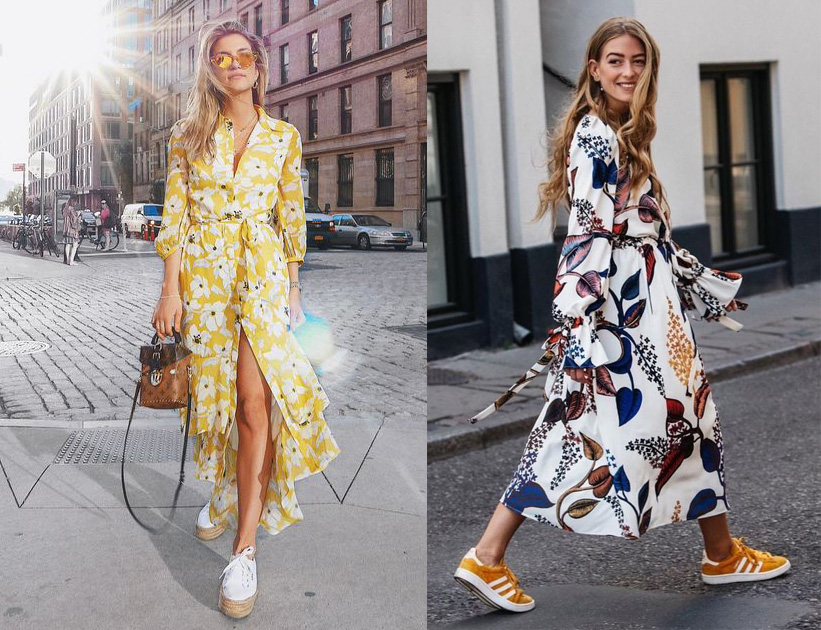 Maxi skirts, make room for your equally stylish cousins: maxi frocks, paired up with comfy sneakers. Whether you opt for a classic wrap, a plethora of florals, a striped dress or a tropical print, the verdict is in: maxis are still trending in the cute summer outfits scene and they're showing no signs of slowing down. Complement the effortless vibe of a maxi with a colored pair of shades and a tote in neutral hues or make a bling statement with a pair of oversize statement earrings that feature the hottest details of the season: seashells and pearls of every shape and size.
12. Summer Outfits for a Polished Look: Shorts Suits
You love the exotic prints and the maxis of the world, but you're less of a boho queen and more of a business-focused diva at heart. If you're having trouble ditching the smart vibe of your office suits even when on vacation, here's the perfect compromise: shorts suits. That's right, shorts suits are totally trending and they're anything but boring or predictable. We're currently looking at stripes and solids, ideal for anything from weekends that require a bit of structure to networking and, why not, off time with friends.
13. Biker Shorts & Blazers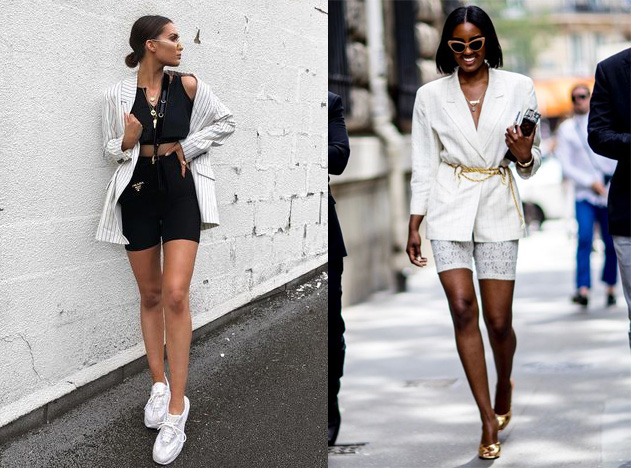 Ditch the before-mentioned structured shorts and wear your blazer from the suit with a pair of biker shorts. While this particular trend might not agree with your idea of polished summer fashion, the fact is that biker shorts look unsophisticated and junior only if you allow them to. Simply put, give your bikers a major upgrade by pairing them up with a structured, yet not restrictive lightweight blazer, worn as is or combined with a casual cotton tee or crop.
14. Slip Skirts & Dresses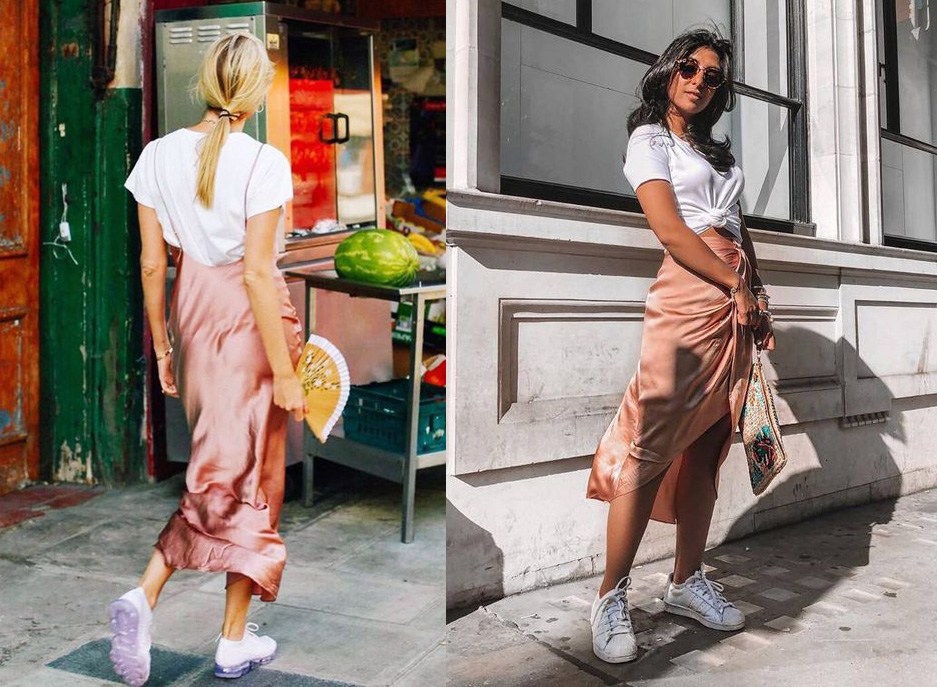 They're uncomplicated, versatile and perfect for your active lifestyle. Slip skirts and dresses have been in the limelight for a while, but this year, they're the go-to choice for fashionistas on a mission to perfect that effortless SoCal vibe. With their silky textures and extra sheen, they tend to get too precious too fast, so pair them up with sporty sneakers or flat mules in order to create the perfect merger between street and lux.
15. Extra Long Kimonos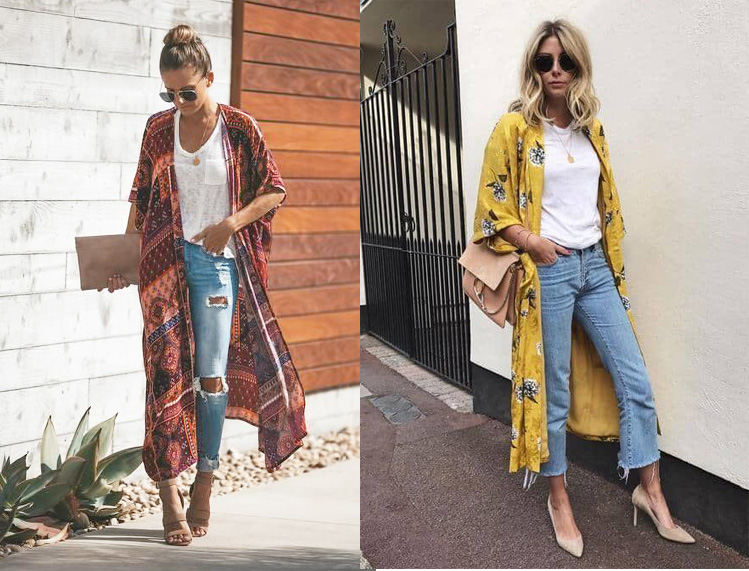 When your jeans & tee outfit lacks luster, there are various ways to elevate it – with the right kind of bling, with a statement bag, an unexpected heel or with a pop of color. Long, boho kimonos are the easiest way to add that bright hue to your otherwise neutral summer outfits – and whether you opt for a traditional Oriental print, a mix of patterns, florals or stripes, you're sure to look fab. First, pick the best jeans for your body shape to make sure you look and feel good, and then you can use the length of your chosen kimono to slim you down even further, while bold colors will bring your outfit to life.
16. Summer Fashion Gone Romantic: Eyelet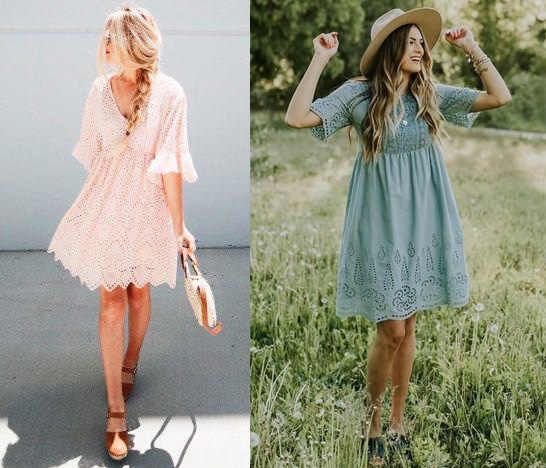 When the kind of summer outfit ideas you're looking for are less edgy and more romantic in nature, there's no better match than this next hot summer trend: eyelet! Pretty is an understatement when talking about butterfly sleeves, lacey patterns and rustic tablecloth-like designs, especially if you're pairing said summer outfits with wooden clogs, Swedish hasbeens, messy braids and straw fedoras.
17. Elevated Crop Tops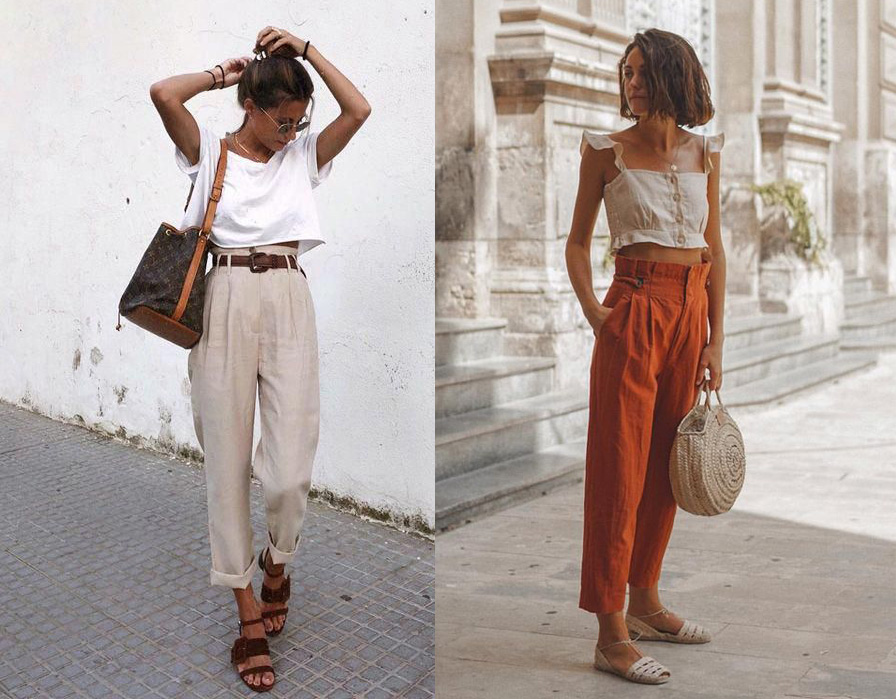 It's decided: crop tops don't need to look too junior or unsophisticated – not unless you're pairing them with daisy dukes or biker shorts. If you're a fan of crop tops yet can't seem to fully embrace them just yet, simply follow these rules. 1. Ditch the bodycon crops for more relaxed silhouettes. 2. Always pair the crop tops with high-waist pants or skirts (in equally relaxed designs), and exposing just the tiniest bit of skin (or none, your choice).
18. Bold Color Commitments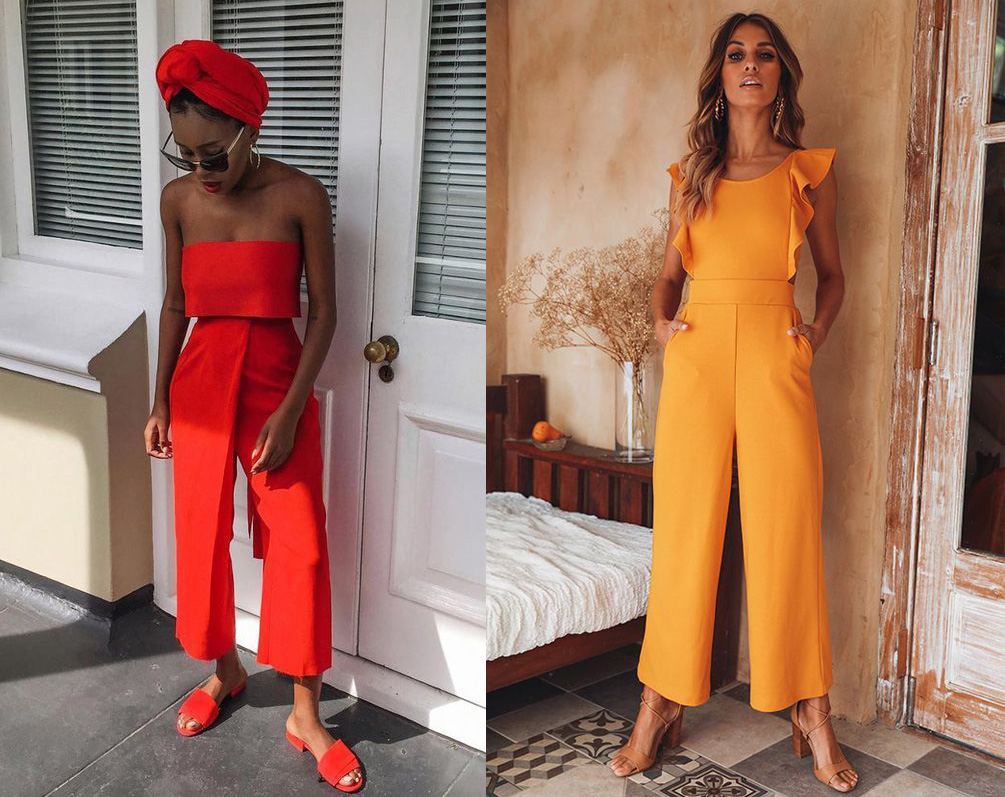 There's nothing like rocking your favorite color with confidence on a hot a summer day – and speaking of hot, vibrant, warm hues like mustard, tangerine and poppy red are where it's currently at. Whether you opt for a one-color jumpsuit or go for pants and one of those grown-up crops we mentioned earlier, the only rule is to fully embrace your color of choice from head to toe.
19. Bohemian Lace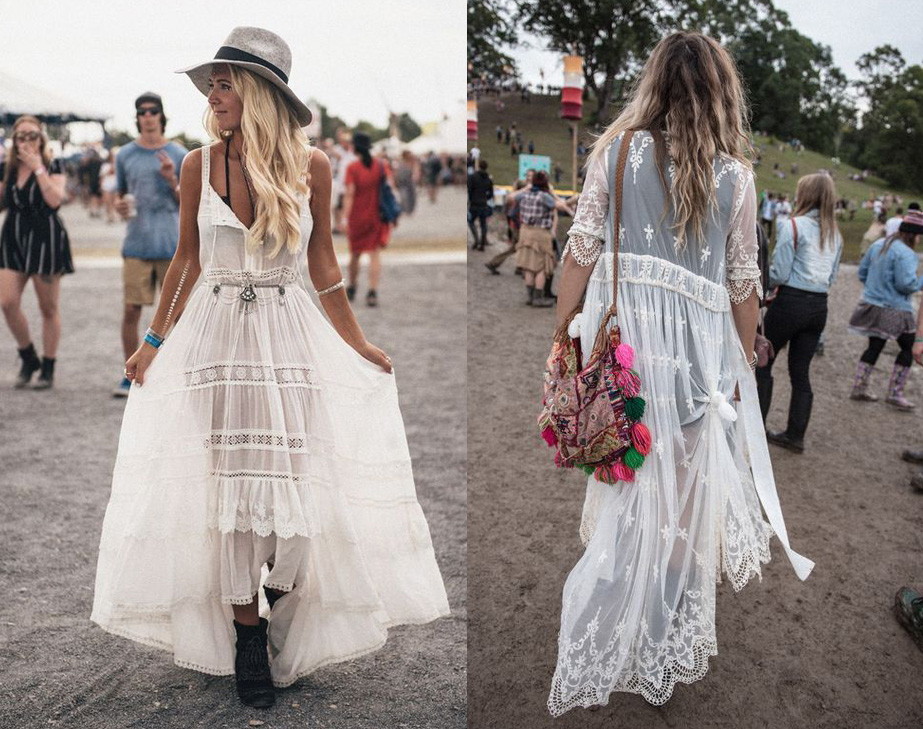 Regardless if you're planning on attending a summer festival anytime soon or not, there's no reason why you shouldn't embrace the bohemian trend to the max. Long white lace dresses with suede boots, vintage lace kimonos over denims and anything in between make great outfit ideas for the gipsy at heart. Pair them up with ethnic-inspired bags, beach waves, tincup jewelry and sun-kissed skin for that authentic bohemian look that masters effortless style to perfection.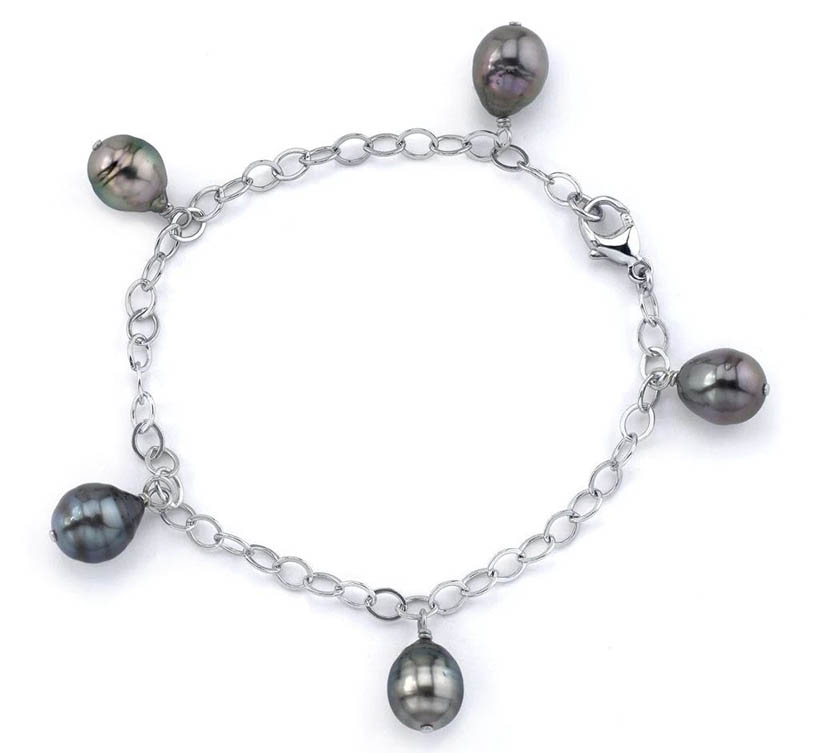 JEWELRY SPOTLIGHT:
Pick your next statement jewelry piece from our extensive assortment of Tincup Jewelry, featuring modern designs enriched with the most lustrous pearls. Available in a striking color range including white, peacock and gold, our Tincup Collection includes pieces for every summer outfit in your wardrobe.
20. Minimalistic Vibes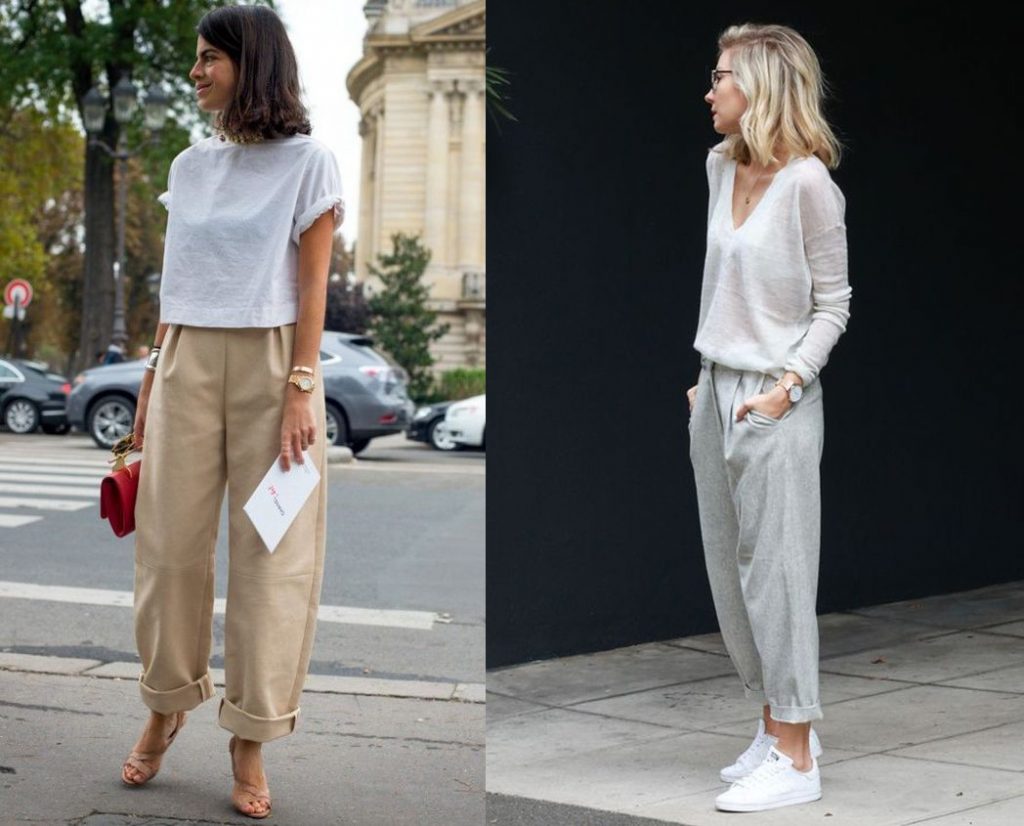 If you're not one to embrace florals, large prints and larger than life colors, no worries. The hot seasons comes with the widest range of possibilities – and you don't have to be a trend lover, a bohemian or a maximalist at heart in order to rock what's new and IN. Meet minimalistic summer outfits, aka neutrals and clean lines from top to bottom. No fuss, no extras and minimal bling are the main features of the minimalistic summer outfits – and the best part of it all is that you won't find any other outfit ideas more versatile than this.
21. Hippie Tie Dye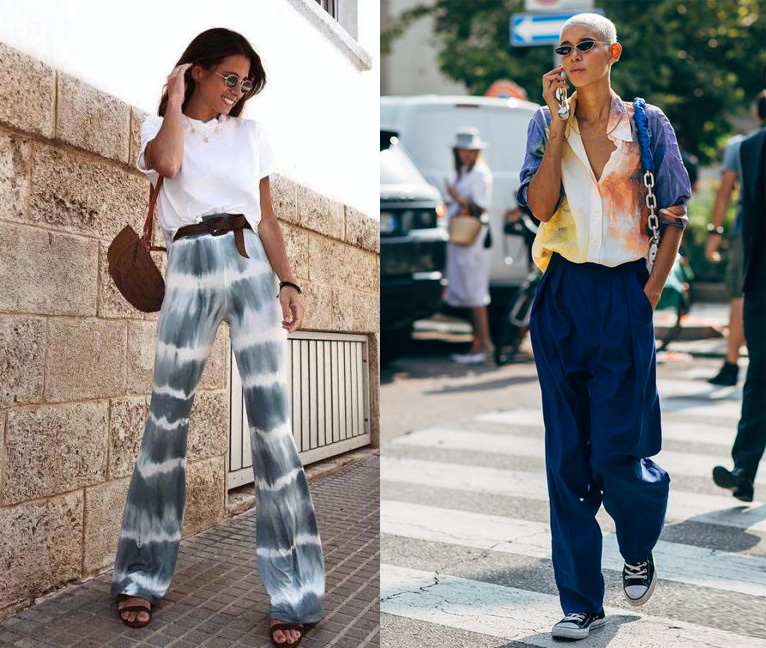 If the present leaves you uninspired, it's always beneficial to get your mojo from past aesthetic. And on top of our list is no other than the staple 70s print: tie dye! Whether you're only ready to embrace something subtle or eager to go full on with a pair of flared tie dye pants, it's all good. The tie dye print might be a simple craze at the moment, but we're enjoying every minute of it.
22. Wrapped Polka Dots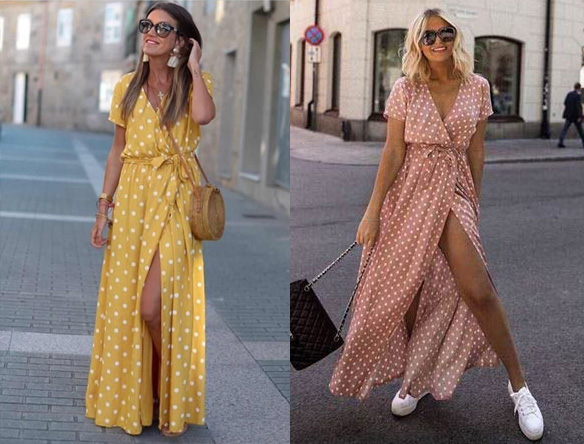 Wrap dresses aren't ephemeral and that's more reason to love them (on top of their extensive versatility and flattering silhouette, that is). And this season, wrap dresses come in some of the bubbliest prints around: literally so. Meet polka dot-loaded wrap frocks that hug your body in all the right places, hit the floor and look best with urban-chic sneakers, rattan shoulder bags and your trusted pair of sunnies.
23. Statement Ruffles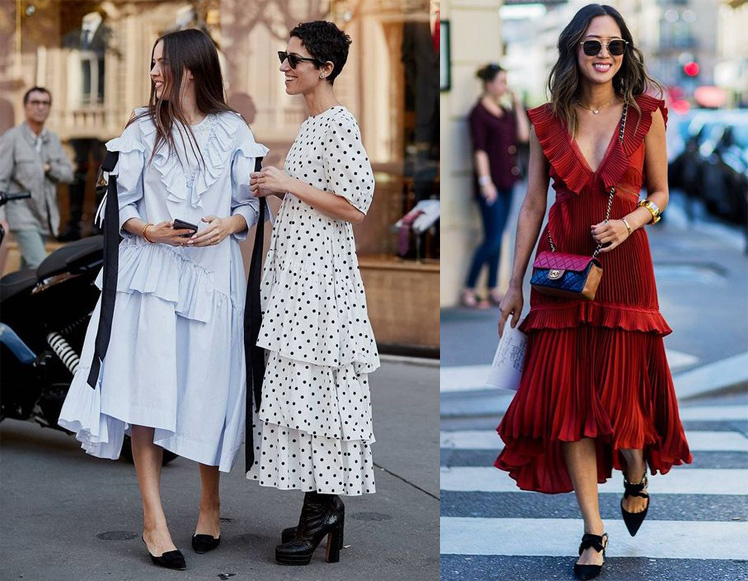 If you're not one to shy away from a little frill and fun, ruffles are definitely calling your name. Forget the small dainty kind though – as this summer is showcasing prominent, statement ruffles that are either mega voluminous or highly flirtatious. They provide extra movement, they elevate your feminine appeal and they're precious enough to be rocked during the night as well. Extra tip: dress them up with kitten heels or down with chunky boots.
24. Smart-Casual Outfit Ideas: Blazers & Denim Shorts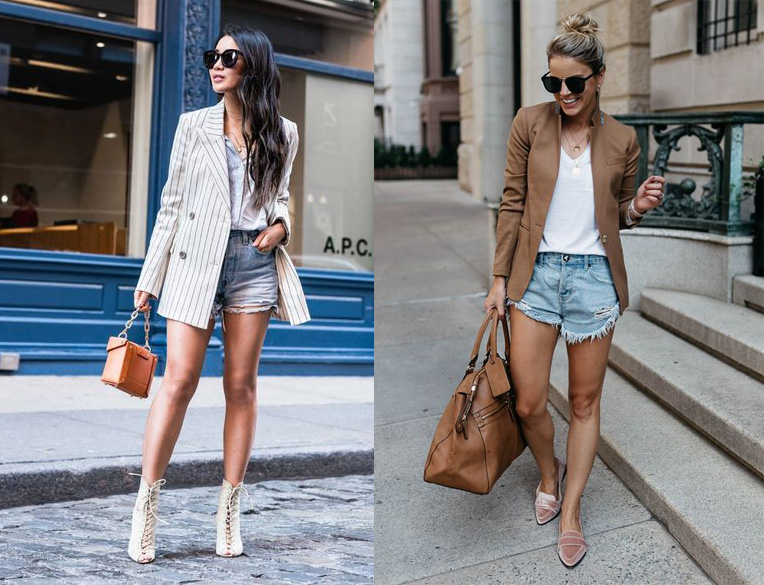 Blazers are making yet another appearance on our summer outfits rundown list with these next outfit ideas designed for lovers of classic-meets-modern styles. Pair up your favorite pair of denim shorts with your go-to lightweight blazer, then add in a simple tee or tank and the mandatory pair of heels. The results: a classic that merges casual vibes with a smarter edge, ready for the widest range of occasions.
25. Wide Leg Pants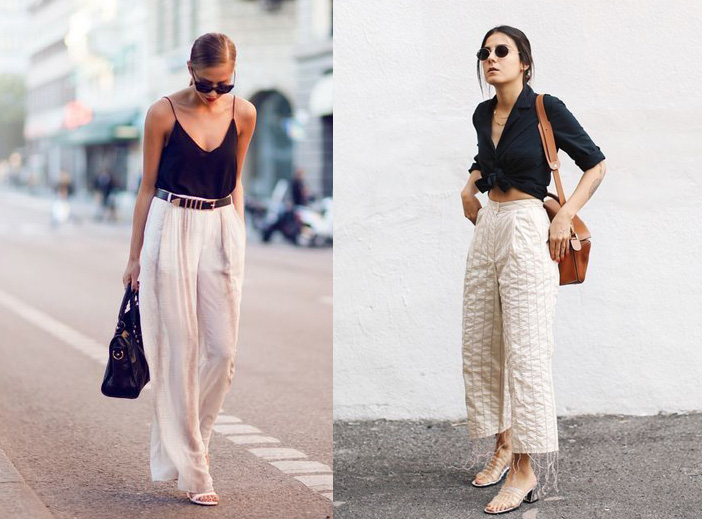 If you're not a fan of shorts, yet still want to feel at ease all summer long (and well, tight skinnies simply won't cut it in torrid weather), then wide leg pants is your best bet. Not only that, but wide leg pants are particularly chic this season, especially if you're eyeing a pair in a classic neutral hue and combining it with timeless blacks and browns. The results: accessible sophistication, without the hassle.
26. Prairie Dresses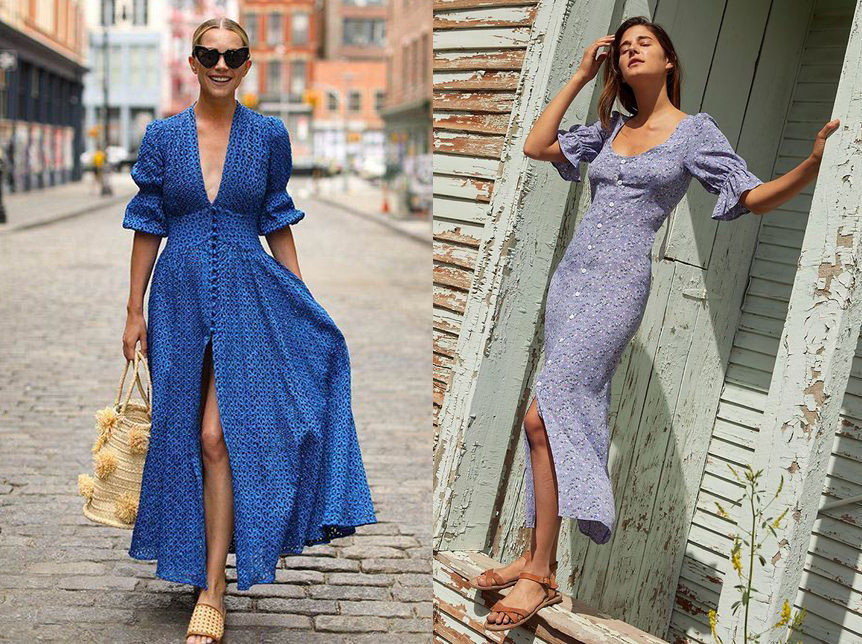 Charm your way into summer fashion with the right kind of dress – not a bodycon, not a structured midi, but quite the opposite. Prairie dresses are having a big moment in fashion at the moment and we can see just why: they're simply charming, elegant yet not too posh, and manage to take the peasant garments trend to the next level. Our picks: shades of blue, from true azure to steel and electric cobalt, all with statement puffed sleeves.
27. Summer Outfits Gone Vintage: 90s Style Flair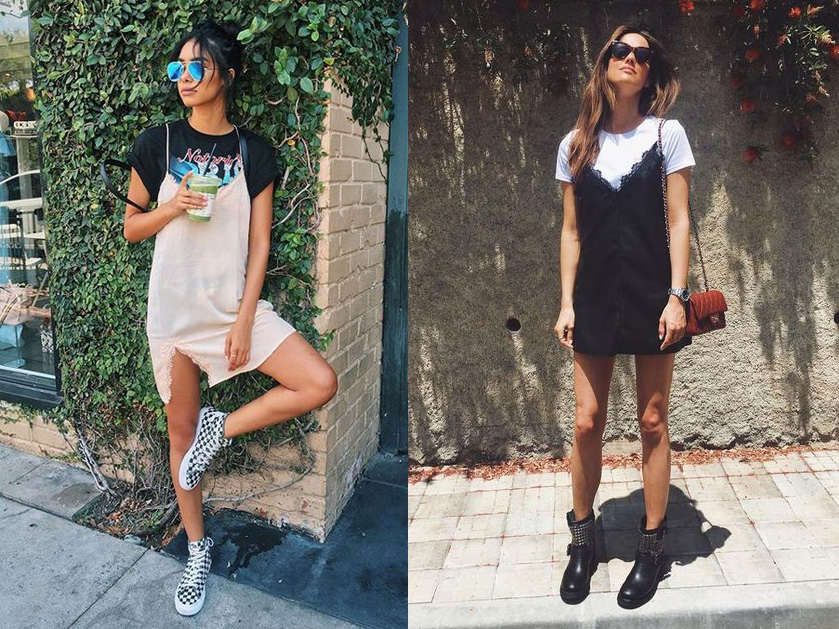 If smart, dressy summer outfits are not your vibe and you'd rather take a grungier route when on the lookout for outfit ideas, then find your style inspo in the 90s. The hottest models of the moment (and the designers who dress them) all seem to gravitate towards loose slip dresses combined with vintage rock tees, chunky boots and Converse-style footwear, paired up with a 90s-like attitude to match.
28. Fringe Statements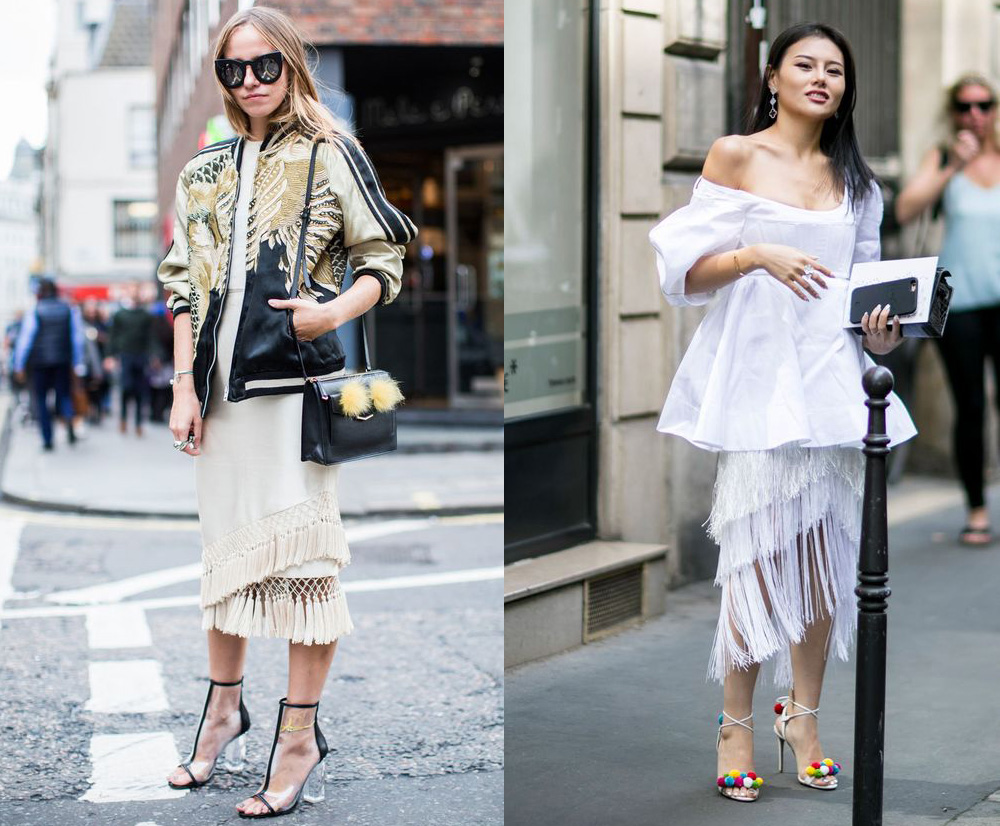 Dolled up versions of summer outfits should be in your style arsenal as well. And if you're all for a garment that moves as you move, nothing beats the charm of a tassel or a fringe trim. This season, welcome everything that features fringe – whether it's a bag, a pencil skirt or a bouncy top. The only rule to follow: save the fringe for the special occasions in your life rather than wearing it on repeat during daytime.
29. Mixed Print Pairings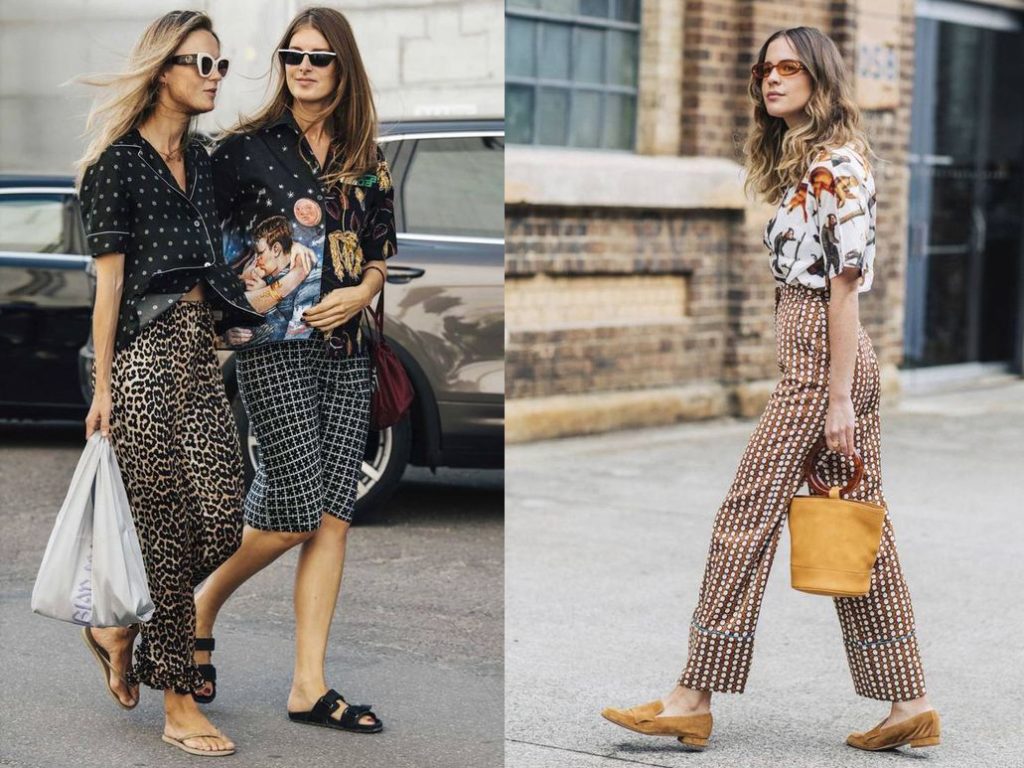 Trust your instincts and go for summer outfits that merge the polka dots with the stripes and the checkered with the florals. That's right, this summer is all about those eclectic pattern and print combos that take your outfit out of anonymity. If you're not that well versed in mix and matching prints, stick to the basics and simply follow this easy rule: pick a color palette that features no more than three shades and stick to it, combining larger and smaller scale prints.
30. Off Shoulder Silhouettes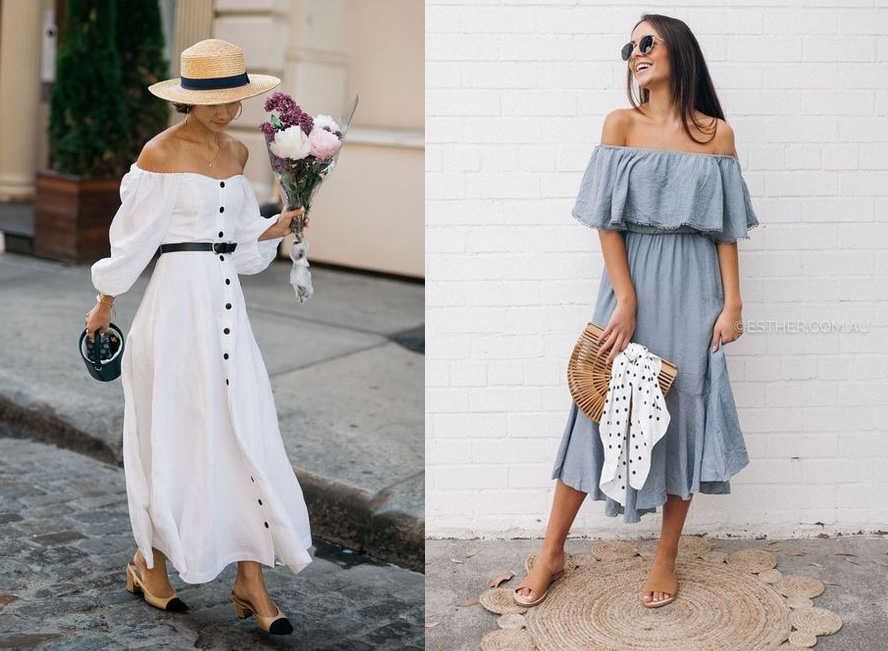 Take your charming aura to the next level by opting for a design element that been going strong for ages: off-shoulder silhouettes. Whether you're going for a crop top, a midi dress or a button-down design, the off-shoulder styles are always feminine and refined, regardless if you're sticking to neutrals, giving pastels a go or embracing bold hues.
And there you have it: 30 summer outfits that are bound to make a chic style statement. From the lightweight layers to the elevated shorts suits and from the bohemian vibes to the prairie-inspired frocks, this summer offers you the widest range of chic options, ready to be rocked wherever the day (or the night) takes you.

Latest posts by Carla Jonas
(see all)