You're all about a swanky watch, a sleek accent necklace or a statement belt to complete your look – after all, you fully believe it's the jewelry and the accessories that truly elevate an outfit. And we tend to agree! Whether you're on the lookout for the hottest new craze on the men's fashion scene or simply hunting new ideas before going on your biannual shopping spree, our list is here to help you out. From artsy pendants to pearl accents, here are the top 15 men's jewelry and accessory trends to try out in 2019.
1. Skeleton Watches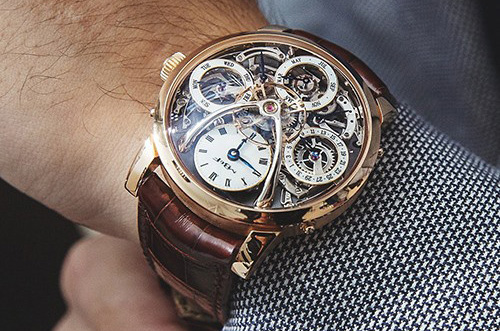 Being on time looks positively stylish in 2019. While minimalistic watches are still trending in the men's jewelry and accessory niche, the spotlight is currently on steam punk-inspired skeleton timepieces. With their unique capacity of showcasing the art of watchmaking, skeleton watches present their intricate mechanisms on full display. If you appreciate the craftsmanship that goes into perfecting one of these sleek timepieces, then make sure to upgrade your jewelry collection with a modern steam punk-inspired piece. Paired with a business suit, a smart-casual blazer or French cuffs and a neat button-down, skeleton watches always manage to elevate any outfit while giving your look a whimsical, yet contemporary twist.
2. Leather Pearl Necklaces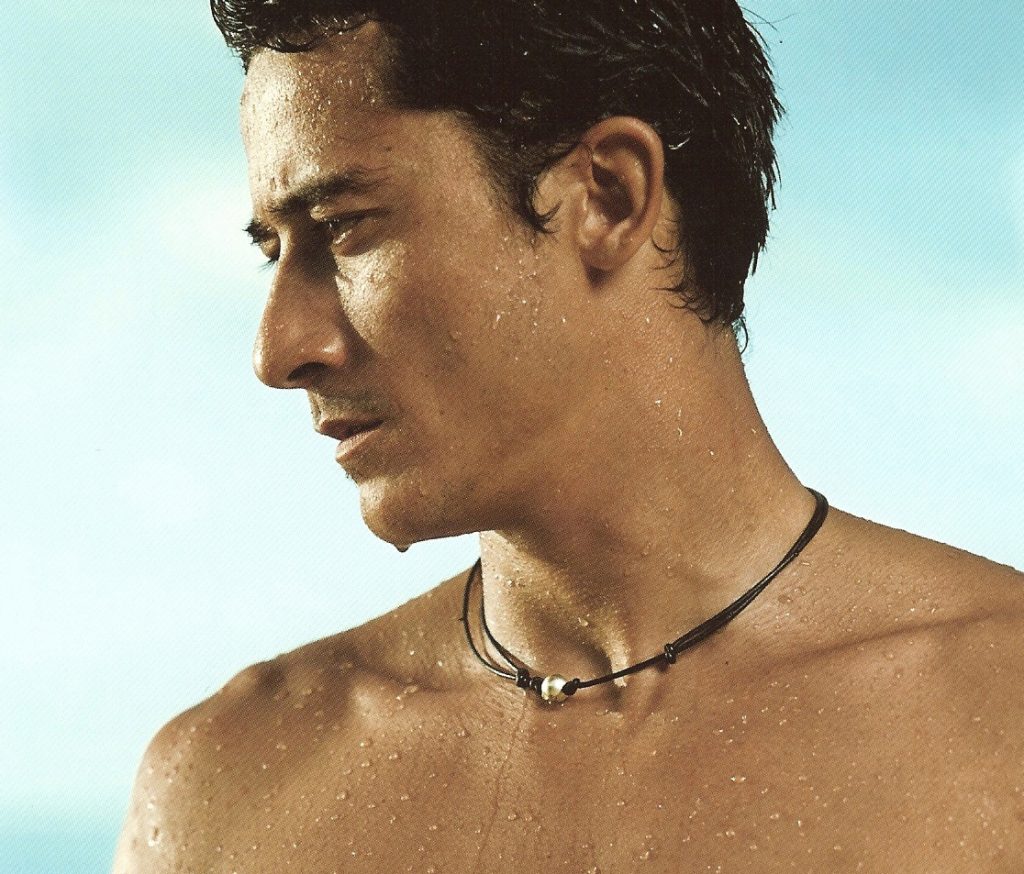 Minimalism is still holding a top spot in the men's jewelry niche – and this particular trend is as minimal and as pure as it gets. Discover pearl leather necklaces, featuring solitaire gems of the sea on thin black leather. Often featuring baroque or off-round pearls and forgoing the classic whites in favor or darker, unique shades like silver, peacock, grey or green-blue, these necklaces by Laguna Pearl capture the very essence of nature's finest. Whether you're all about that surfer's lifestyle and live your life at the beach or sporting bohemian-inspired ensembles from day to night, minimalistic pearl leather necklaces are definitely one of the hottest trends to try out in 2019.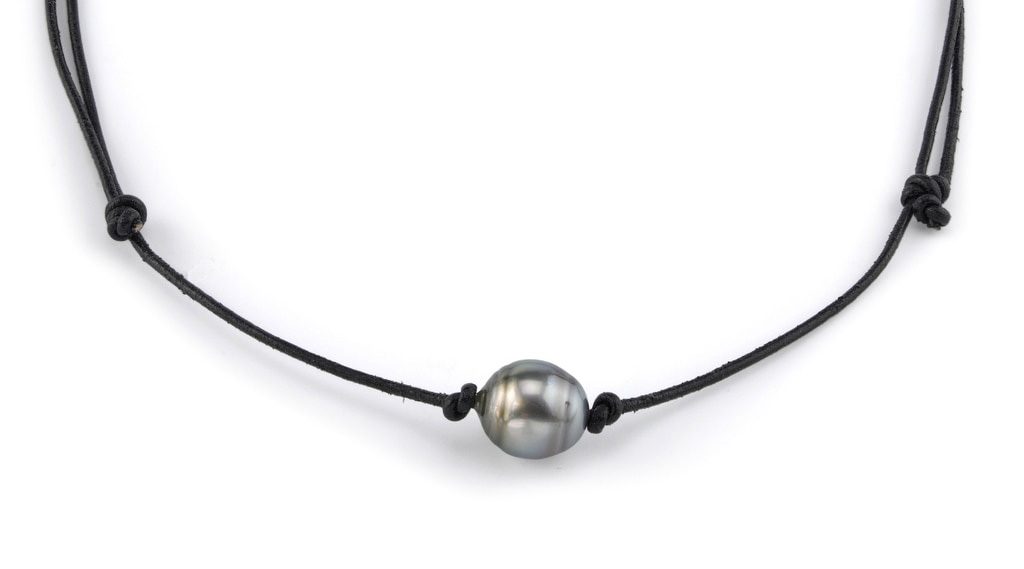 JEWELRY SPOTLIGHT:
If minimalism is your aesthetic and you love incorporating nature-infused elements in your daily looks, nothing comes close to the beauty of real pearls. Whether you opt for the unique Baroque gems of the sea or go with a classic round shape, a white pearl or one of the many overtone alternatives, the effects are guaranteed. Discover stunning Men's Pearl Necklaces, adorned with glowing Tahitian South Sea and Golden South Sea Pearls in iridescent shades.
3. Artsy Chains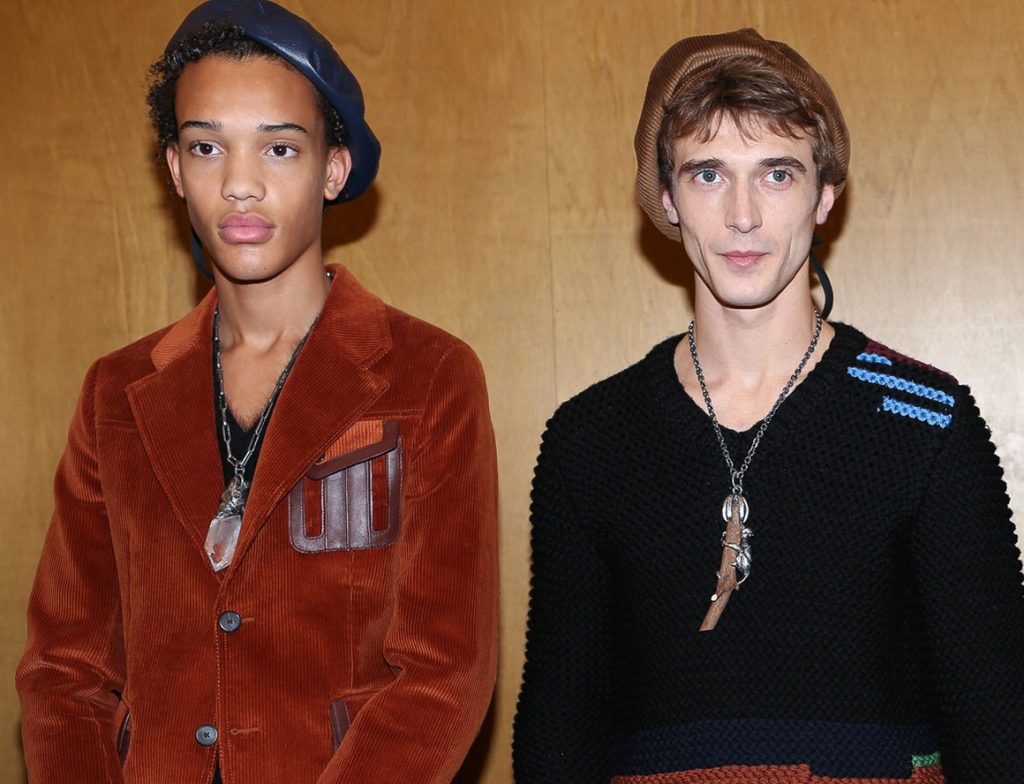 While simplicity is in, so is creativity. And these artsy necklaces are the best example of just that, perfectly combined with eclectic attire. Rocks, large gemstones, carved wood and other statement pendants are some of the trendiest pieces you can sport in 2019, perfect for your downtime ensembles. And when it comes to the chains they're attached to, these fall on the mid-chest and are often oversized. And the hottest necklace trend in town: practical jewelry pieces, namely keychain jewelry to wear around your neck – or, alternatively, pouches that hold your daily essentials (more on them below).
4. The Braided Effect
Whether you are all about layered necklaces or stackable bracelets, this trend comes in every jewelry type, every material and every shade. Fact is, the stackable trend is where it's at on when it comes to women's fashion – and this men's jewelry craze is not too far off. Discover the braided effect – from chains that channel French braids to 4-way braided leather bracelets, boho-inspired braids are everywhere. Paired with your beach-ready looks, relaxed weekend attire or even with your smart-casual ensembles, the braid effect looks best when it comes in multiples: multiple bracelets and multiple braid-like necklaces.
5. The Newcomer in Men's Jewelry: Marble Accents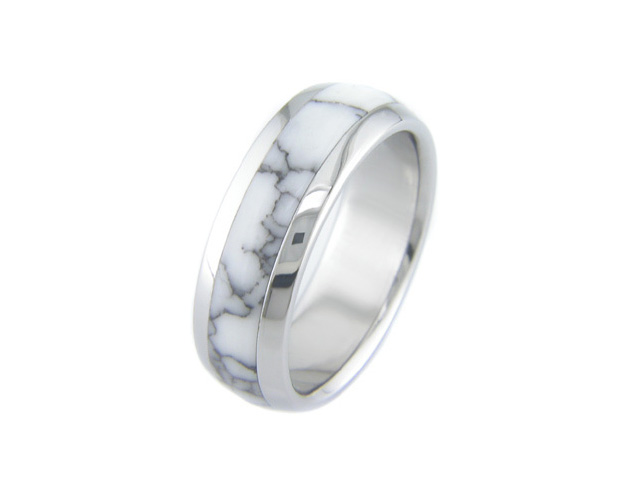 It's making a big splash (sometimes quite literally so) in the décor niche – and it's also having a big moment in women's fashion. But this particular trend is so contagious that it's now fully infiltrated in the men's jewelry arena. Meet marble, aka one of the hottest prints of the last years – the one that looks just as good on your kitchen backsplash as it does on your wrist or on your finger. The best part of this men's jewelry trend: you don't need the real thing in order to hop on the marble craze, as the market is fully saturated with marble-effect everything. From lightweight bead bracelets in non-pigmented shades to cufflinks that feature the accent and from titanium rings to belts even, marble print is everywhere.
6. Solitaire Pearl Bracelets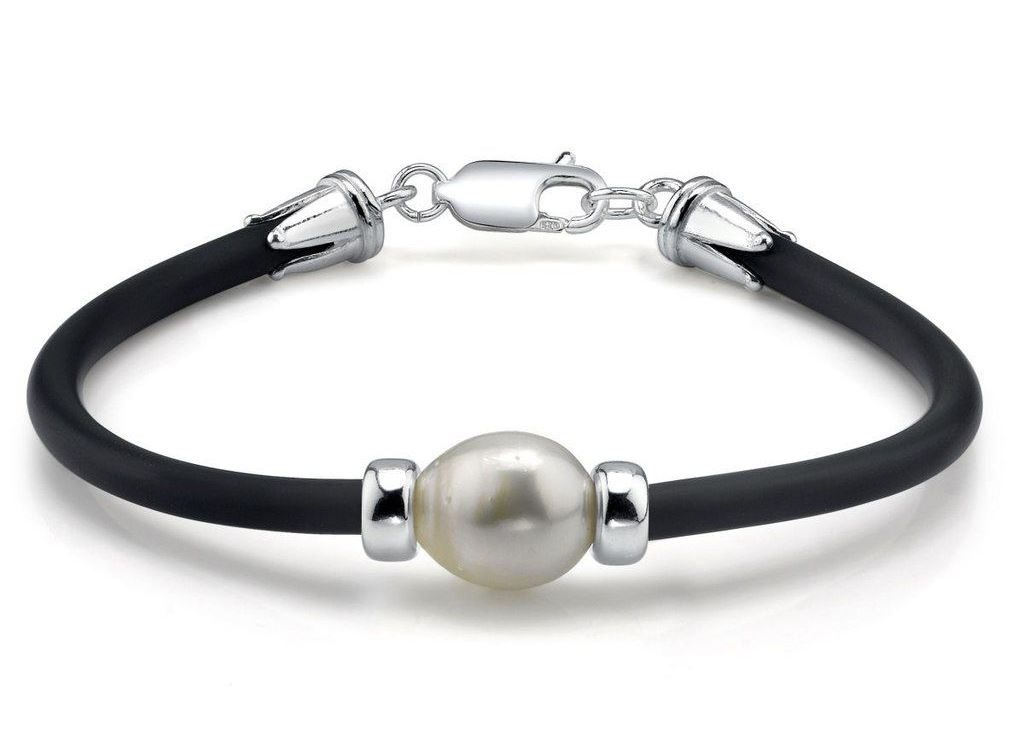 Like pearl necklaces featuring solitaire gems, bracelets following the exact same recipe are trending. Worn by itself or in a stack of bracelets of similar styles, the solitaire pearl bracelet comes on rubber or leather, with glossy silver or gold tone finishes. Stack a few of your favorite rings on your fingers and complete the look with a baroque pearl bracelet – the more unique, the better. Opt for alternative pearl shades ranging from peachy hues to dark shades like Tahitian black pearls for a look that combines classic elegance with modern appeal.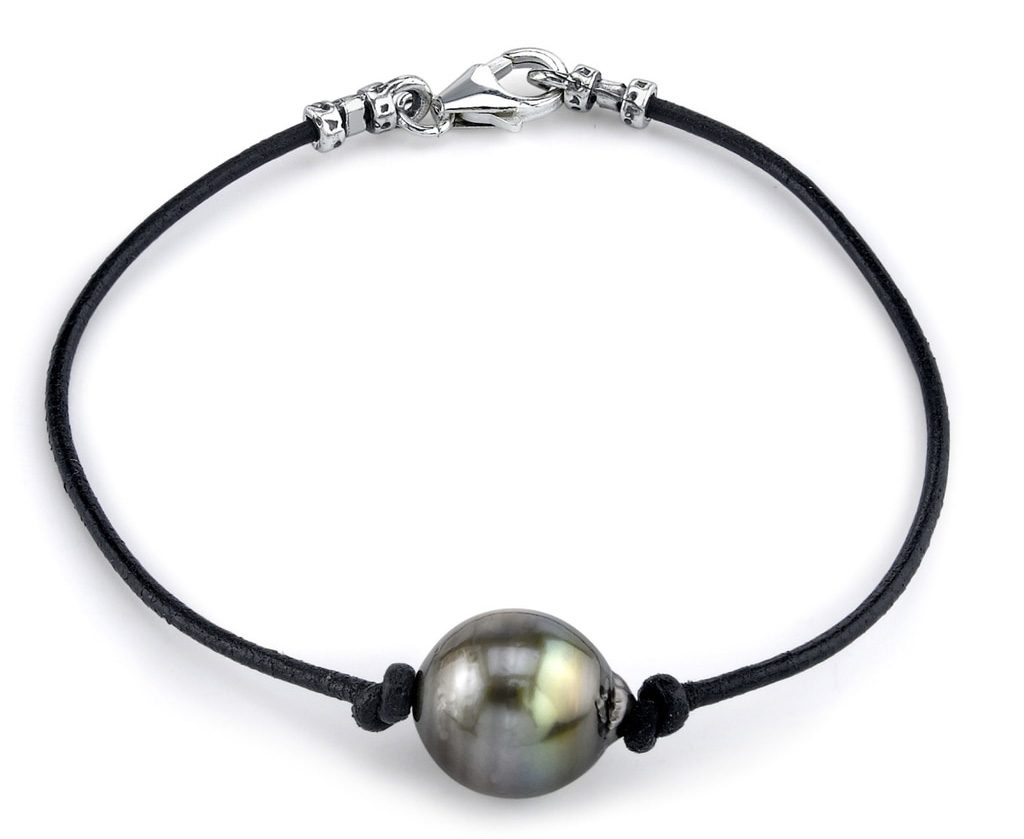 JEWELRY SPOTLIGHT:
If you love jewelry pieces that feature little treasures created by nature itself, nothing takes the top spot like a veritable pearl jewelry piece. And if you are all for combining a timelessly elegant touch with modern flair, sleek and minimalistic solitaire pearl bracelets are definitely an ideal choice.
7. Elevated Pocket Squares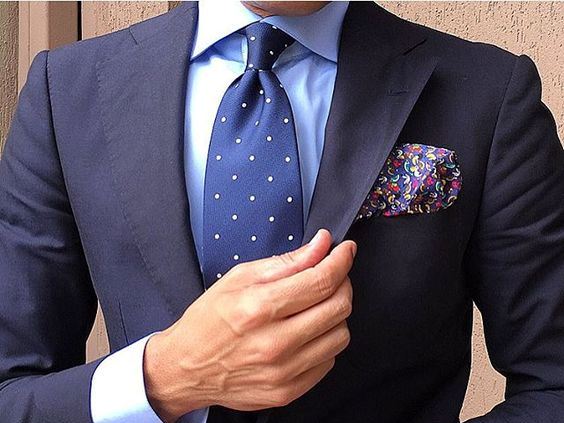 You sported one of these on your wedding day – and never since. But in 2019, elevated pocket squares are having a big moment in men's fashion and you're more than welcomed to try them out. Regardless if your style is more on the smart-casual side or you're constantly in business attire, a posh pocket square is designed to take your outfit out of anonymity. Whether you opt for florals, polka dots, stripes, abstract prints or solids, there is no need to match your tie or bow-tie with your pocket square – in fact, mixed prints are totally welcomed. Try out bold combinations of colors, as well as different folds (looser ones for daytime attire and more structured folds for nighttime or formal business meetings).
8. Mother-of-Pearl Cufflinks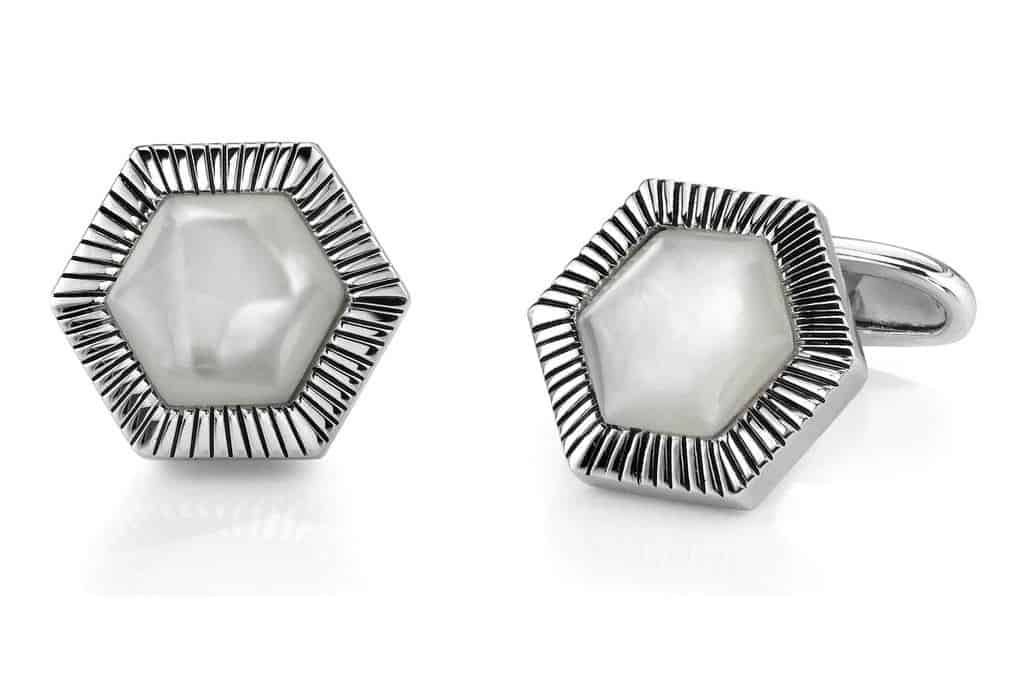 Pearls made a big comeback in 2018, and this year is no different. Fact is, everything produced by nature itself is having a moment – and that includes mother of pearl finishes. From jewelry to accessories like belt buckles and from buttons to cufflinks, pearls and everything pearl-related are one of the biggest men's jewelry trends of the year. But more than that, this year, cufflinks are not reserved exclusively to business outfits or special occasions. In fact, cufflinks are now worn with smart-casual ensembles, replacing basic buttons and taking any look to uber-dapper levels.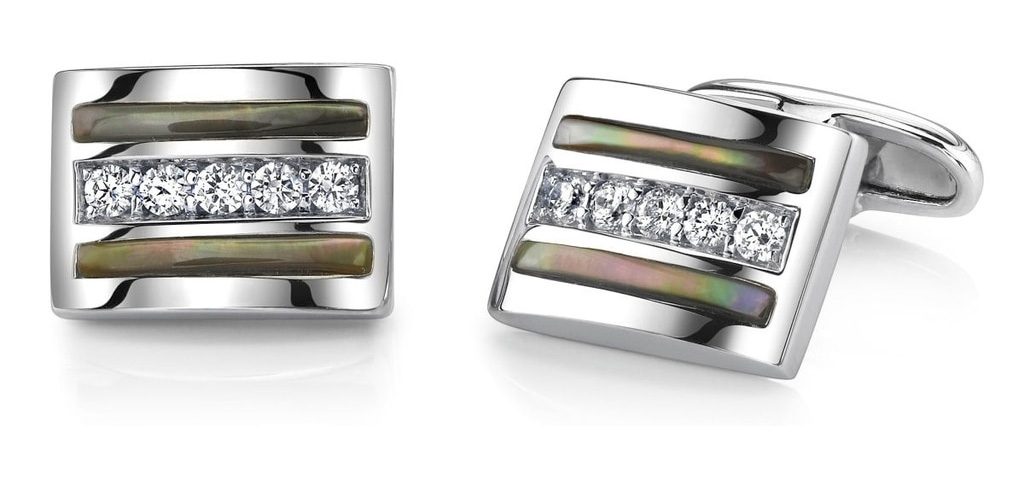 STYLE SPOTLIGHT:
There's nothing like a sleek pair of French cuffs, adorned with the right radiant accent: a pair of elegant Pearl Cufflinks. Whether you are in business suits from day to night or simply on the lookout for a way to spruce up your dapper smart-casual outfits, Pearl Cufflinks are the perfect way to elevate your outfit.
9. Cycling Sunnies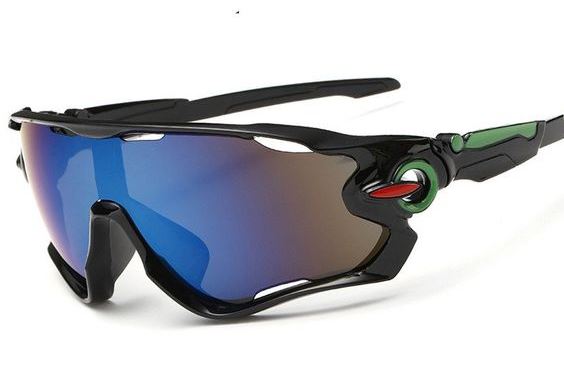 Everyone from Versace to Prada is reinventing this retro classic: meet cycling sunglasses, aka the perfect accessory to grab and go when you're dealing with an ultra-active lifestyle. These beauties definitely work best with sporty attire – think anything from gym-ready ensembles to athleisure that's perfect for the weekend. Spice up your look this upcoming hot season with a pair of these sportswear-shaped accessories, complete with a subtle futuristic vibe, colored mirrored lenses and unconventional frames.
10. Sling Bags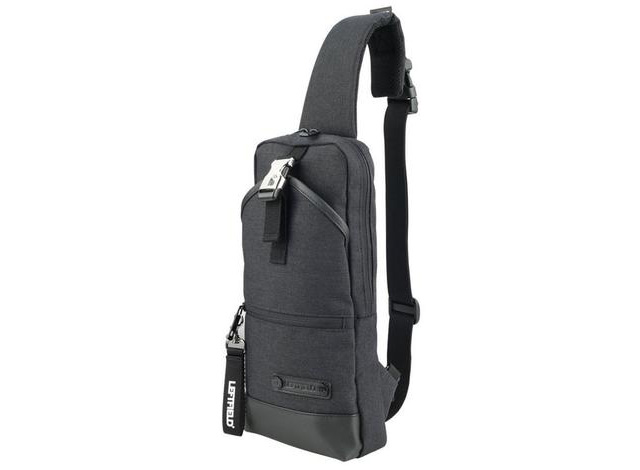 Functionality meets style: discover the new way to carry your essentials. And no, it's not in your pockets. 2019 brings with a wide range of men's bags, but these sling-like ones are definitely on top of the charts. Part style statement, part practicality, sling bags are experiencing a boost in popularity these days – and they are absolutely perfect for those days when you're constantly on the go. Paired with casual ensembles, with activewear or with your relaxed weekend attire, sling bags are here to make your active lifestyle more manageable while upgrading your outfit at the same time.
11. Quarter Socks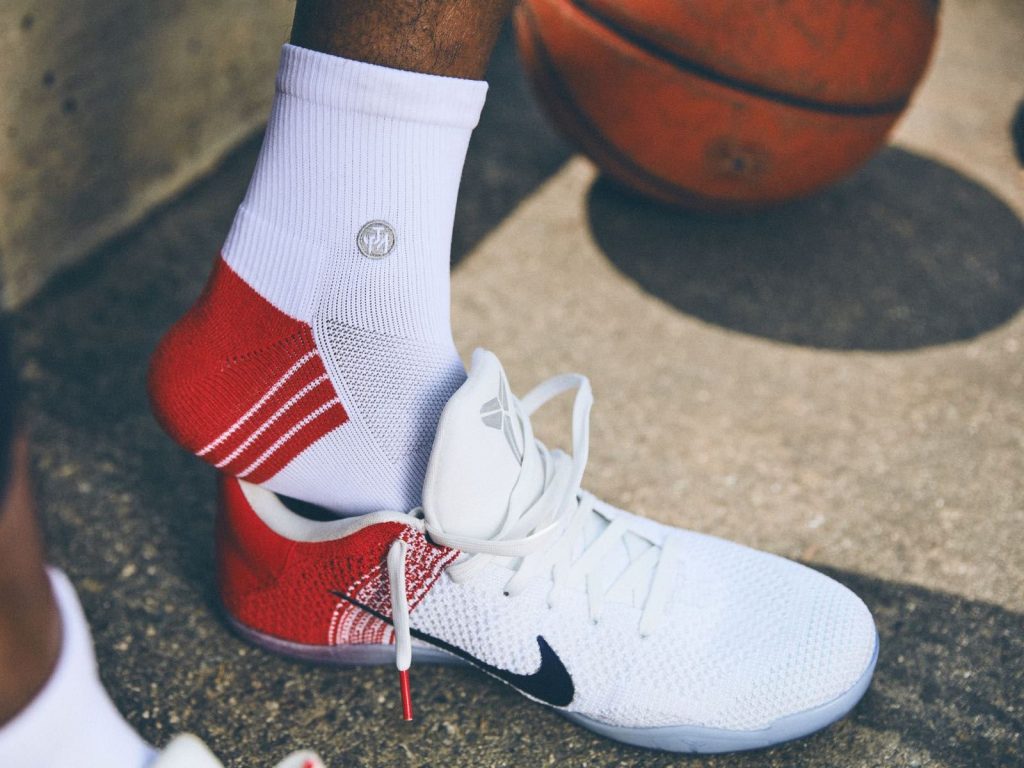 For many years it's been one or the other: the ultra-short and barely-there or the ultra-long and mandatory when rocking a smart suit. We're talking about socks of course, and the no-show of quarter socks. Basically, the quarter socks have been absent from the men's fashion scene and considered quite the faux pass – that is, until now. Welcome to 2019, where quarter socks are not only back, but they are experiencing a mega fashion moment. So big that the searches for 'quarter socks' have increased by 300%! The new way to rock them: with sneakers, neat and up, fully on-show.
12. Men's Jewelry Reinvented: Quirky Hoops
Forget your basic hoops, 2019 is about to change your earrings game. If you're sporting multiple piercings, there's nothing like a good, anything-but-basic pair of hoops. Our pick: these ones by Top Wood, which are all about elevated minimalism with a twist. Pair them up with an equally-minimalistic pendant necklace or a sleek leather string piece for a go-to look that takes you from day to night with ease. As for the finishes, gold tones are in – regardless if you're opting for the real thing or for gold-plated pieces.
13. Chunky Knit Scarves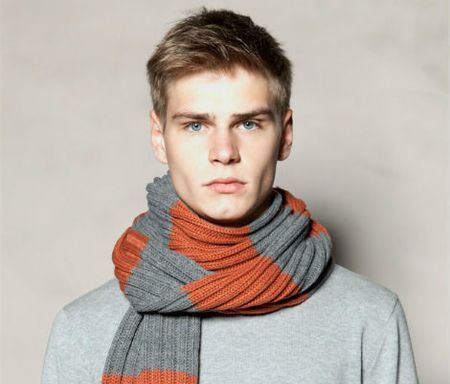 The weather might be currently getting warmer, but this trend is definitely the one to keep in mind for the cooler days of the year. Enjoy the new craze of Harry Potter-like knit scarves. The only rule: the chunkier, the better. Ultra-thick knits are definitely in for the colder seasons – and even work as cozy accessories during late spring nights, layered over your leather or denim jackets. When shopping for your next statement scarf, go not only with an ultra-thick design, but also look for ultra-length.
14. Fierceness Alert: Reptilian Accents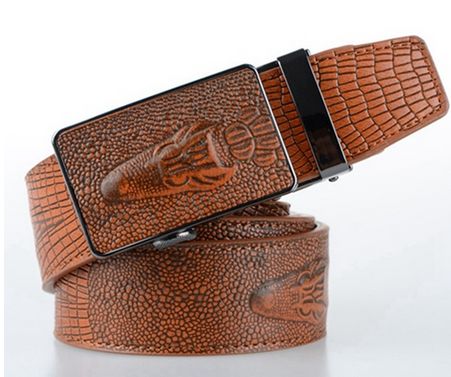 Texture is definitely IN in 2019 – and that extends to the men's jewelry and accessory arena. The hottest texture in town: anything from crocodile skin accents to snake patterns – in other words, reptilian galore! The verdict is in: this trend's definitely scoring lots of points on edginess, uniqueness and, well, literal fierceness. But this craze is not limited to just prints and patterns – it actually comes with a wide variety of literal crocodile accents, especially on and around belt buckles. If you're on the lookout for the most ferocious trend in men's fashion to try out in 2019, reptilian accents might be it.
15. Practical Necklaces: Sac de Cou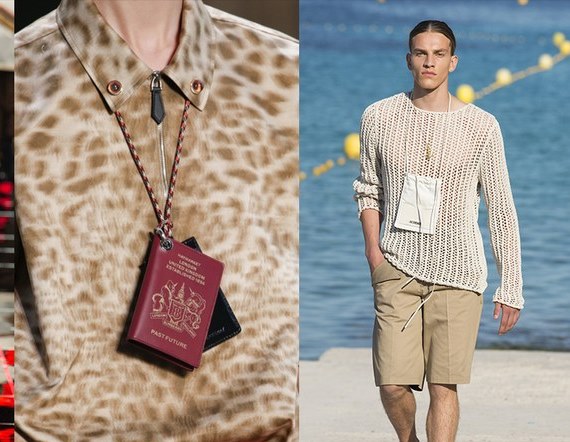 As mentioned above, necklaces that step away from the traditional and classics are trending – and that includes artsy pieces, eclectic designs and, the newcomer: practical jewelry. Pendants are not just made of glossy gold and silver anymore – they are quirky, they are OTT and they are definitely meant to be seen. Take the sac de cou trend: small bags attached to a neck chain, worn confidently by men on the go. Edgy, cool and, not to mention, functional – this trend is definitely here to stay.
And there you have it: everything that's currently trending in the men's jewelry and accessory niche, from the OTT ferocious accents to the sleek and polished pearls. Whether you're hunting for your next staple piece to rock on repeat or simply looking to updating your jewelry collection, 2019 definitely comes with a wide range of eclectic, creative and innovative trends.

Latest posts by Carla Jonas
(see all)