Scoring big points in the gift-giving department is no easy task, especially when you're shopping for someone you love. And that's exactly why we've compiled a glam-galore list full of possibilities, meant to help you pick out the right birthday gifts for her. Fact is, shopping for a girl who loves glow and sparkle brings with a wide range of possibilities. From radiant pearl jewelry pieces to glossy décor and sleek, lustrous watches, the perfect glow-galore present for her is just around the corner. Whether you're on the lookout for a gift that carries timeless beauty and elegance, a chic and unique pick or a birthday present that's highly functional, here's your quick guide on how to surprise your love with the gift of glow.
Birthday Gifts for Her: The Glow, the Gloss and the Sparkle
Starting in full-force with the timeless classics. If you're not interested in out-of-the-box gift ideas and you're shopping for a lover of elegance above all, then this gift simply can't go wrong. Whether you're shopping for your wife, your fiancé, your sister or your mom, there are a few gifts out there that can top the exquisite elegance and chicness of white pearls. Opt for a classic white pearl necklace featuring large and lustrous pearls, gifted with the beauty of nature itself.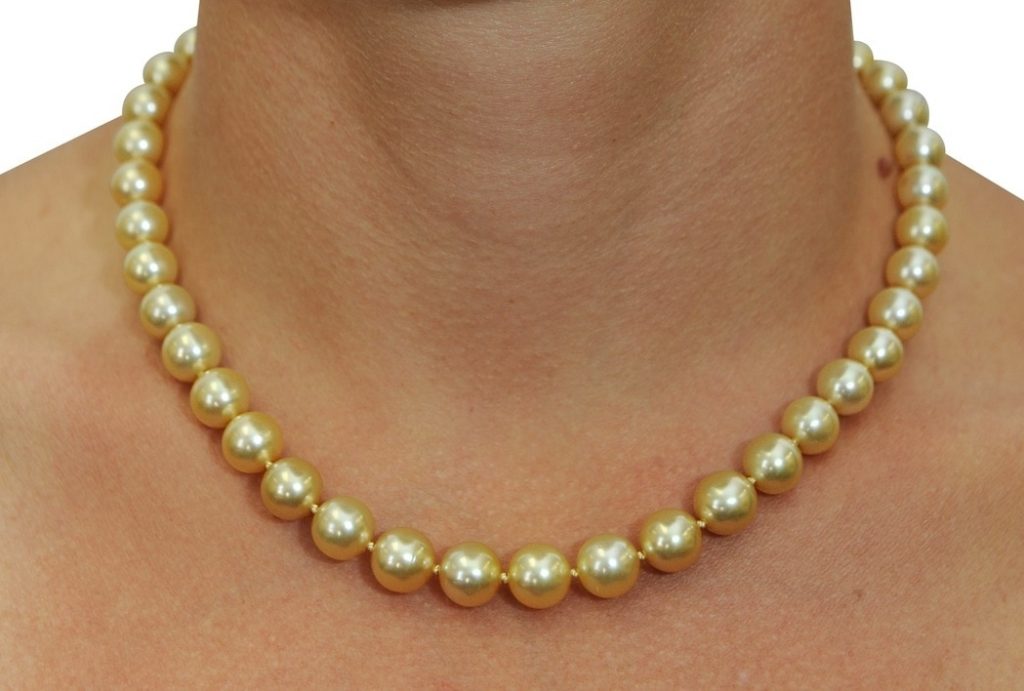 JEWELRY SPOTLIGHT:
If you love the classic whites, but would rather embrace the warmer tones of golden jewelry pieces, the right pick for you is no other than Golden South Sea Pearls – and, more specifically, the stunningly alluring Golden South Sea Pearl Necklaces, which carry a lustrous charm like no other.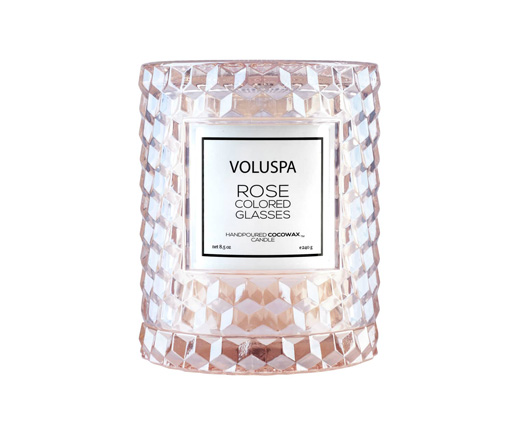 Surprising her with the gift of glow has a double meaning when you're opting for this lustrous candle. Meet the Roses Icon Cloche Cover Candle by Volupsa, which comes in a mesmerizing glass, textured with a 3D geometric cube pattern, available in five shimmery options. But more than its packaging, this gorgeous pick comes with scents of Bulgarian rose, marshmallow milk and white copali amber, perfectly complemented by a touch of green bergamot, neroli bloom, warm amber musk and sweet vanilla.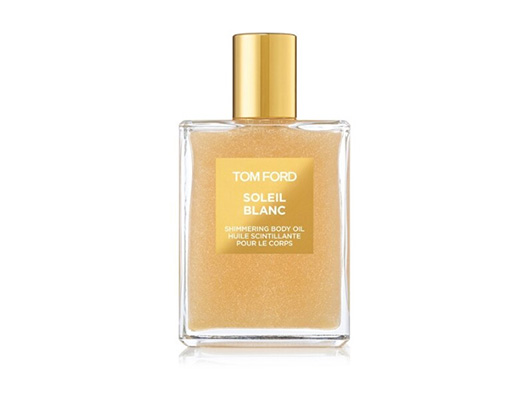 For the girl that loves a touch of glam and sparkle, there's nothing more appropriate than… the literal gift of glam and sparkle. And when said present comes with the most inviting fragrances around, perfect for a summer night outing, even better. Discover the new Soleil Blanc Shimmering Body Oil by Tom Ford, which brings by scents of white florals, sandalwood and bergamot. But the best part of it all: this body oil shimmers from every angle, with its silky and lightweight texture that not only illuminates the skin, but also provides intense shine that perfectly complements sun-kissed skin.
While we're on the glittery path, here's one of those birthday gifts for her that makes a glam statement: the Jimmy Choo Lizzie Glittered Leather Clutch in 'ballet slipper' pink. As one of the bestsellers of the brand, this little clutch has the power to give any outfit an instant sparkle-loaded makeover. Whether the one you're shopping for loves an edgier look (think leather skinnies and distressed accents) or is a fan of feminine attire from head-to-toe, this glittery clutch is a great choice. The highlights: it's made of leather, encrusted in glitter and adorned with gold hardware and beige suede lining, complete with a roomy interior that's fitted with card slots and a pocket with zipper closure.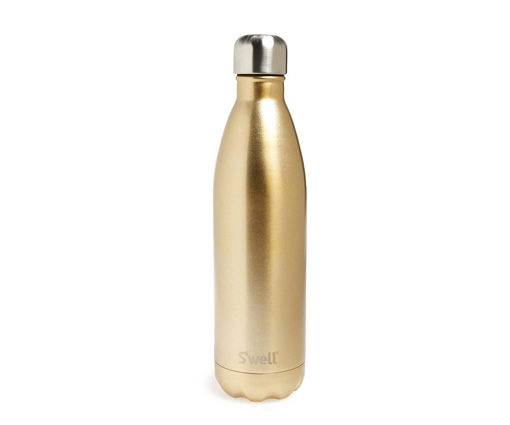 If functional gifts that she'll get to use everyday are more your style (and hers), here's one for your 'birthday gifts for her' shopping list: a sleek water bottle. And if you're truly looking for the best one out there, one that doesn't just serve its purpose perfectly, but also comes in an ultra-glossy golden finish, then opt for the Sparkling Champagne Stainless Steel Water Bottle by S'well. The ideal recipient: the wellness-aficionado girl that's always on the go – and that always pays attention to details.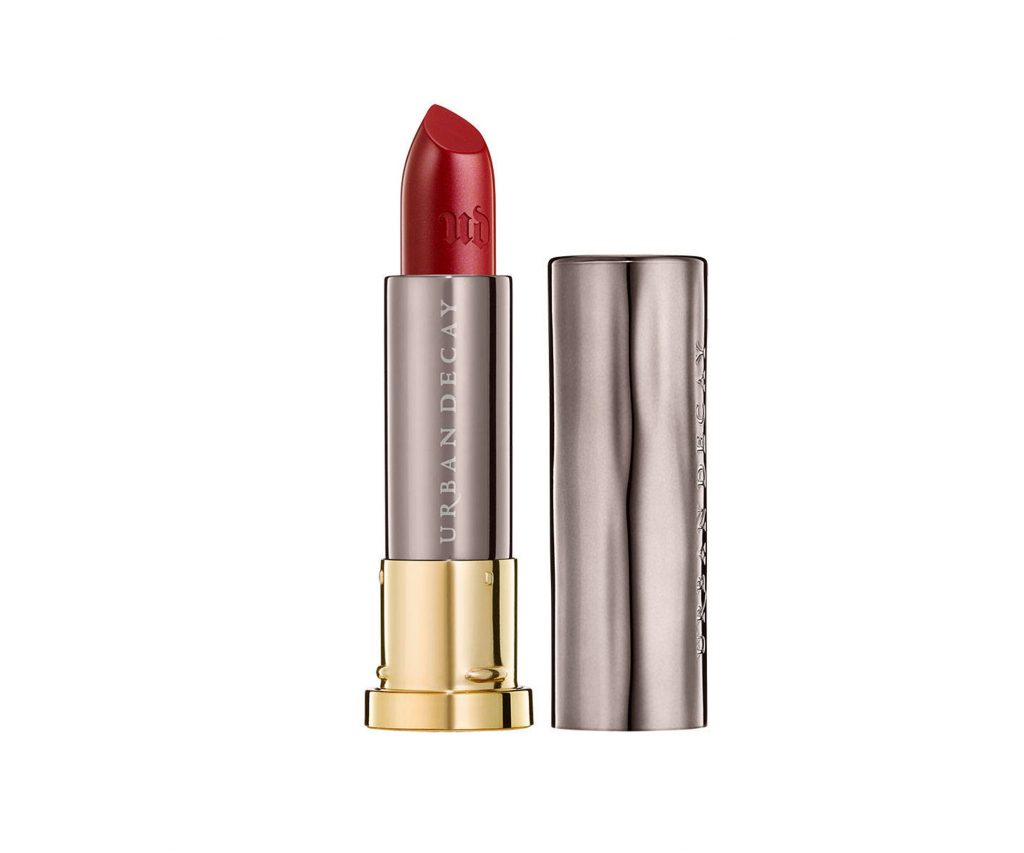 If you're shopping for a makeup lover, the task at hand is definitely overwhelming. Given the plethora of glimmery and light-catching makeup and beauty products on the market, the hunt for just the perfect one can get tricky. Which is why classic is always best (where classic means a timeless red lipstick). This Metallized Vice Lipstick by Urban Decay ticks all the right boxes: an ultra-glossy package in shades of silver and gold, the hottest red around and the perfect metallic finish that brings on the iridescence. And if you want to go all the way, pair up this beauty with a trending highlighter for additional amounts of glow and sparkle.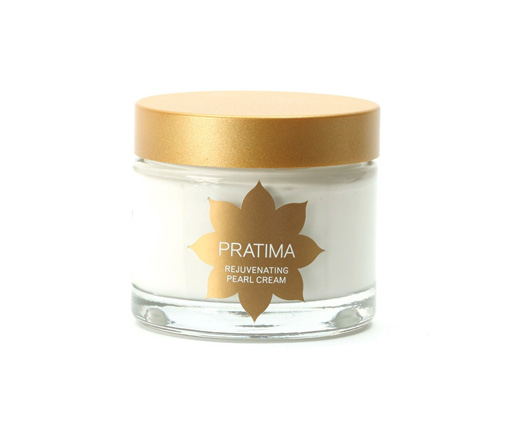 Pearls are no longer reserved exclusively to your jewelry box. In fact, they are far more than that: discover pearls, aka one of the trendiest beauty-enhancing ingredients. Under the form of pearl powder or pearl pigment, wide varieties of face creams, rejuvenating masks, as well as makeup products include this natural ingredient. What do pearls offer? Nothing less than radiance, in true pearly fashion. Used in Asian wellness for many centuries, pearls carry the illuminating power of natural glow – a highly sought-after quality that few other ingredients possess. If your loved one is an avid beauty and wellness junkie, there's no better gift than a trending product that aims for utter radiance: the Pratima Rejuvenating Pearl Cream.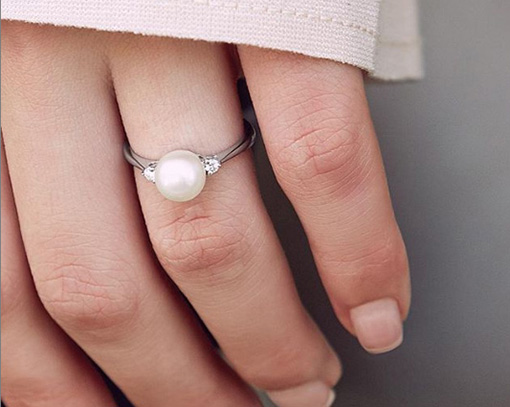 If you're ready to commit to your love, there's no better birthday gift than, you guessed, the gift of commitment. Surprise her on her birthday with an engagement ring – but not any engagement ring – one that's unique, unexpected and simply stunning. For a lover of radiance and glow, opt for a pearl engagement ring from Laguna Pearl, adorned with both diamonds and a lustrous Akoya gem: the White Akoya Pearl & Diamond Jordana Ring, available in three pearl overtones and the precious metal finish of your choice.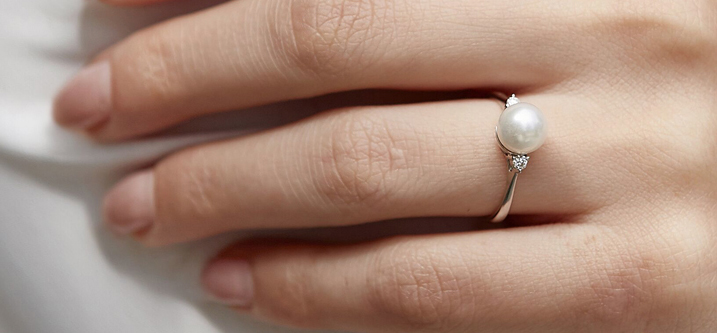 JEWELRY SPOTLIGHT:
If you are not ready to spend substantial sums of money on a jewelry gift for your love, yet still want to surprise her with the gift of a lifetime, Freshwater Pearl Rings at 70% off retail prices are the best option out there. Delight her with a stunning Freshwater pearl ring in gold finishes, adorned with crystals, diamonds and dainty white pearls, symbolizing purity, love and natural beauty.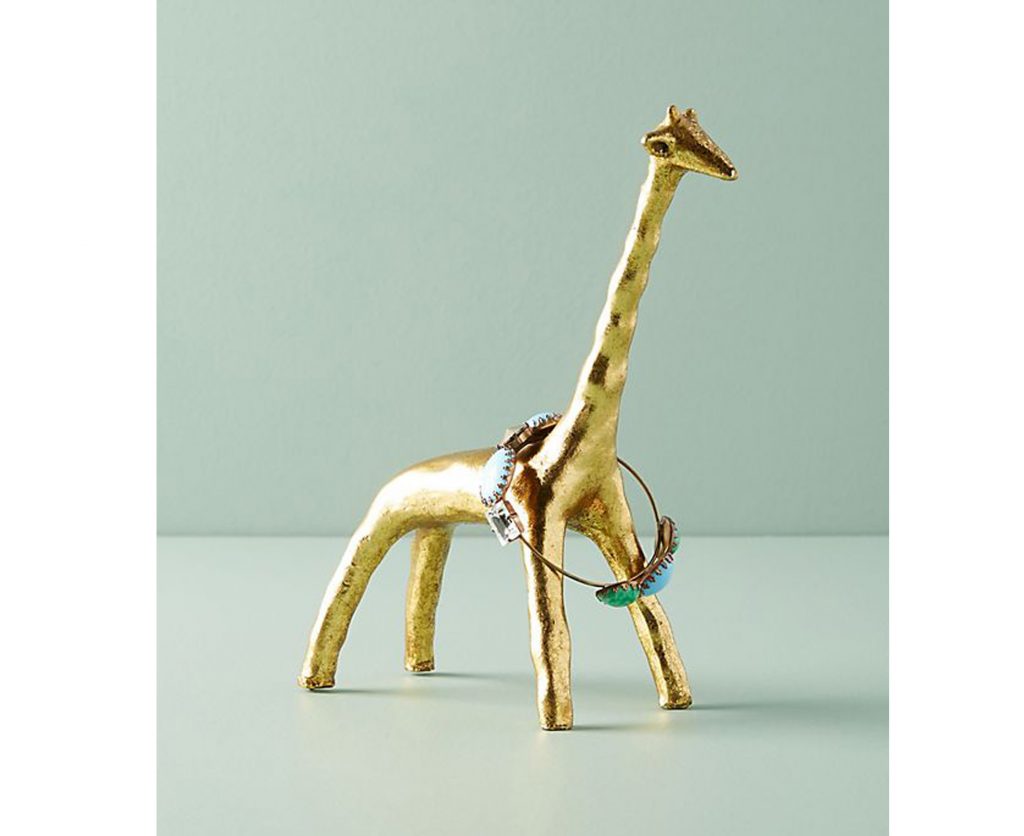 You've got the jewelry and you even picked out the flowers, yet you're still on the lookout for birthday gifts for her to complete the package. If your love's style is less than conventional and she adores quirky, unique pieces that serve multiple purposes, the verdict is in: this Giraffe Jewelry Stand from Anthropologie is a definite must-have. What better way to gift her a darling bracelet than accompanied by this adorable jewelry stand in a glossy shade of gold?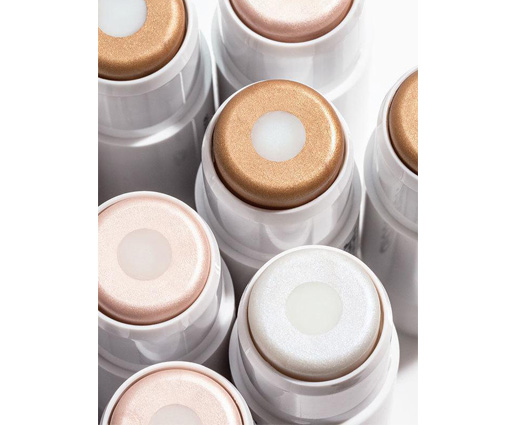 It entered the beauty scene a few years back and it currently shows no sign of slowing down. Meet highlighter, aka the makeup product that is now on everyone's (glowing) faces. From dusty shades of rose to shimmery silver and from copper-hued caramel tones to glittery bronze and maroons, the extensive color range of highlighters has one thing in common: it is designed to provide the ultimate glow. If you're on the market for birthday gifts for her that are meant to be used every day and currently shopping for a beauty aficionado, then this bestseller from Glossier is a catch: the Haloscope Find Your Light Highlighter, available in three stunning shades.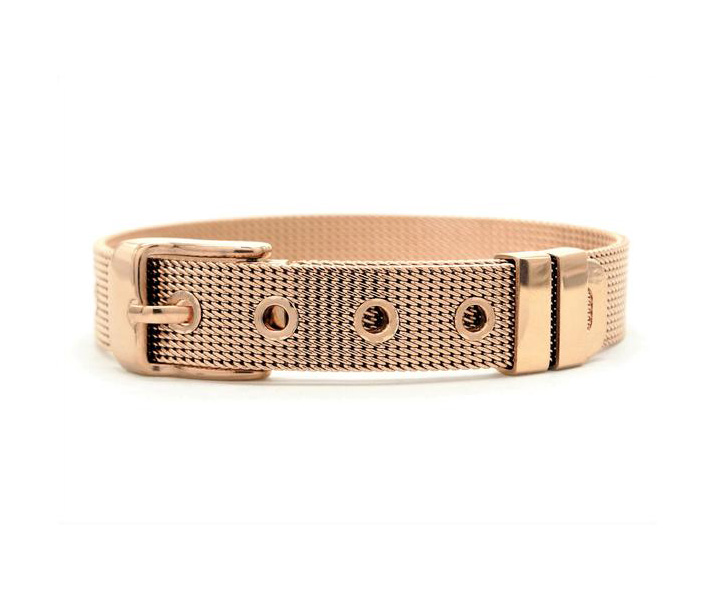 For an edgier jewelry wearer, few lustrous birthday gifts for her have the conversation-starter factor as this piece does. Is it a belt, or is it a bracelet? It's both! The Rose Gold Belt Bracelet by Goldwinter comes in a genuine rose gold plated setting, complete with a mesh rose design and a belt-like buckle that allows adjustments similar to a belt. Additional pluses: while silver and gold hues are still considered the go-to metallic finishes, rose is totally having a moment in fashion these days, from jewelry to metallic accents on clothing and more.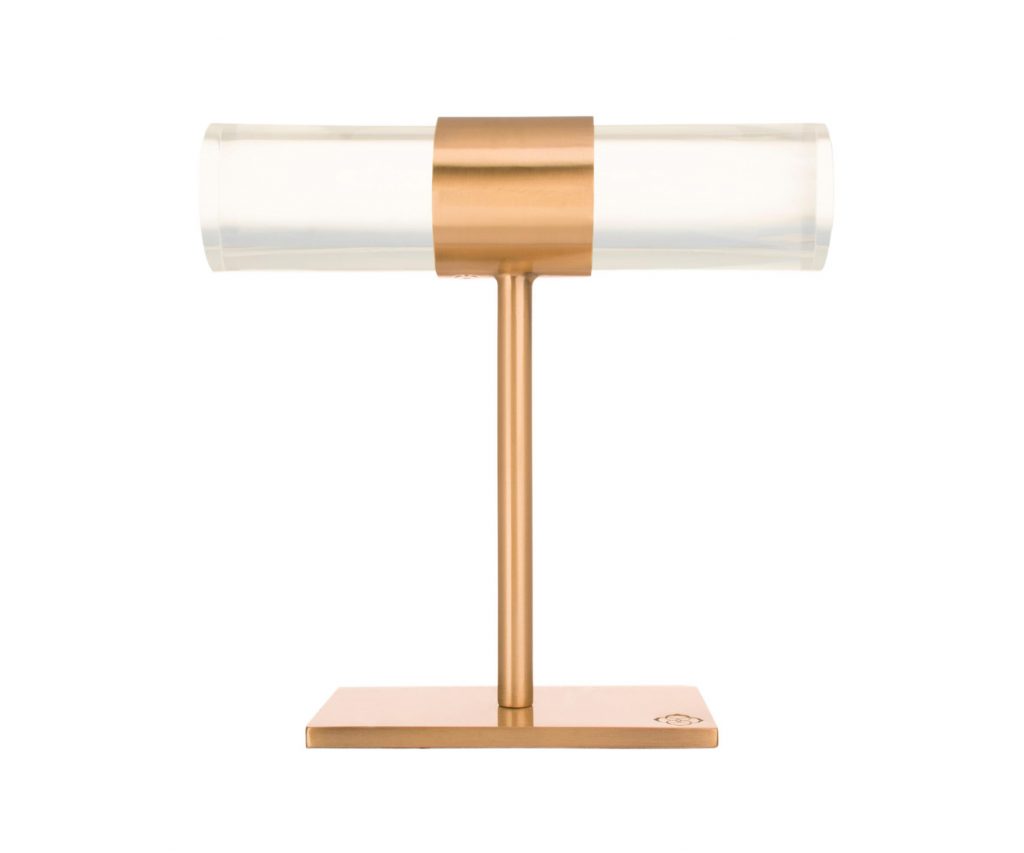 When your love is the owner of a substantial jewelry collection, an elegant storage option to match the bling's glow is next on the shopping list. And if you're all about a 2-in-1 present, then pair up the Goldwinter bracelet above with this ultra-sleek jewelry box in a minimalistic, yet elegant design. With its lustrous metallic finish in rose gold tones and modern design, this half decorative, half functional piece is destined to a jewelry lover that's all about displaying her gorgeous collection of bling.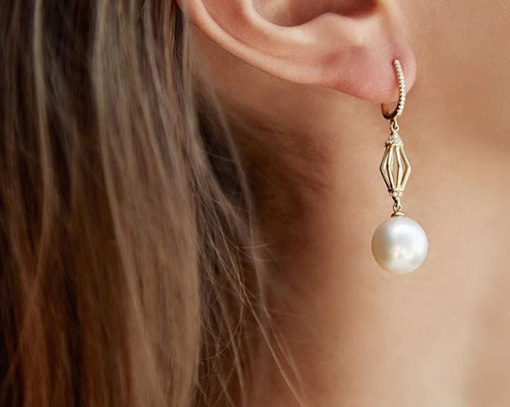 Few gifts capture nature's glow and radiance like pearls do. Moreover, when combined with lustrous gold finishes (whether in white or yellow), this birthday gift is a sure way to her heart. If you're looking for something more unique than a simple pair of studs, a pair of dangle earrings makes a stunning gift, regardless of your pearl color of choice. From white Akoya and Freshwater to pink and peach overtones and stunning Golden South Sea pearls, Laguna Pearl earrings are designed to be cherished a lifetime.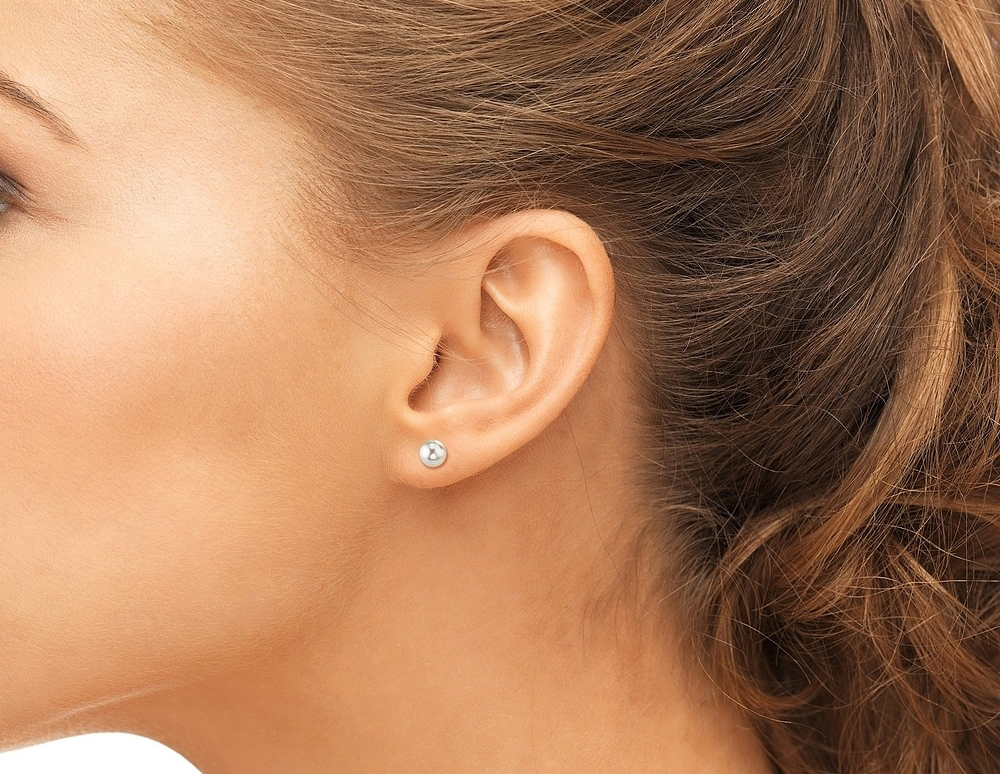 JEWELRY SPOTLIGHT:
If you won't settle for anything less than the ultimate luster and currently on the lookout for the most radiant pearls out there, the best option is no other than Akoya Pearls. With their lustrous glow and unique beauty, Akoya Pearls perfectly capture the quaint charm of the sea, whether worn as pendants, earrings or necklaces. The easiest way to incorporate radiance in a daytime look: with the help of mesmerizing Akoya Pearl Earrings, available at Laguna Pearl in a variety of styles, from studs to drop and dangle designs.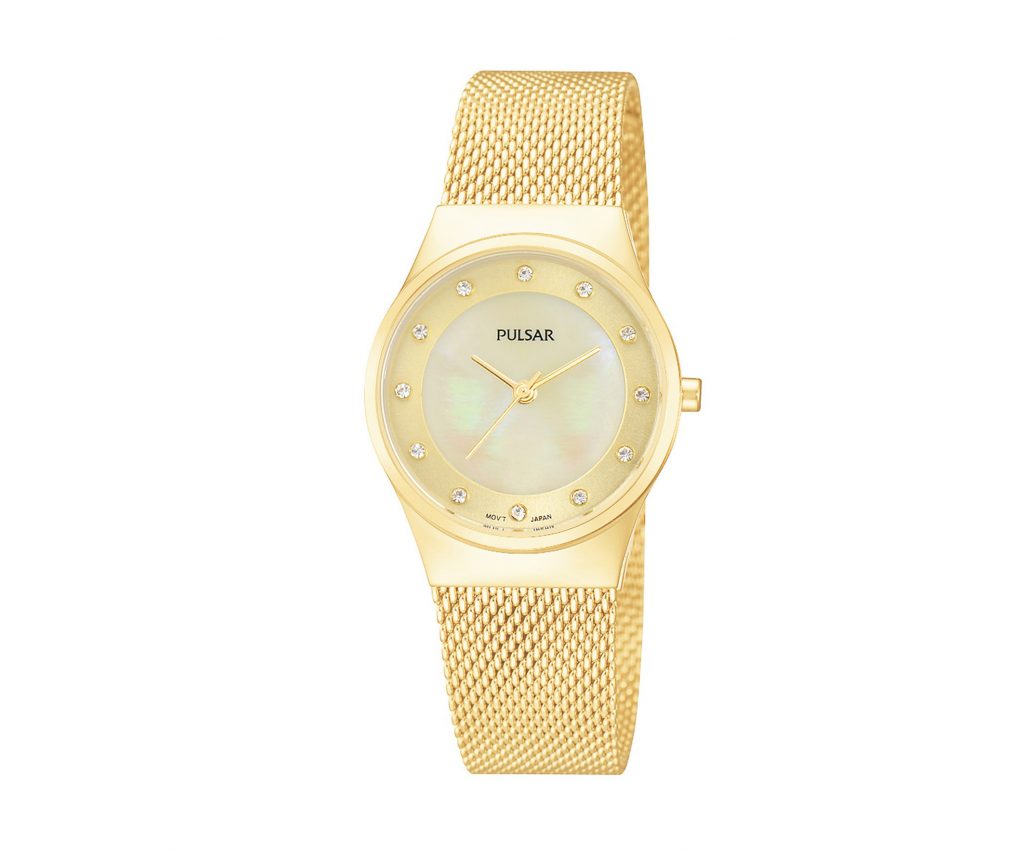 Mesh accents are definitely IN – and not only when talking about the latest leggings and athleisure. In fact, mesh is everywhere – and accessories are no exception. Update your 'birthday gifts for her' shopping list with a sleek golden gloss watch in, you guessed, a mesh design, perfect for a day-to-night look. Our pick: the Gold-Tone Stainless Steel Mesh Bracelet Watch, that comes with a quartz movement and sleek round case. Bonus points for doubling the luster thanks to its champagne-hued mother-of-pearl dial with crystal indices.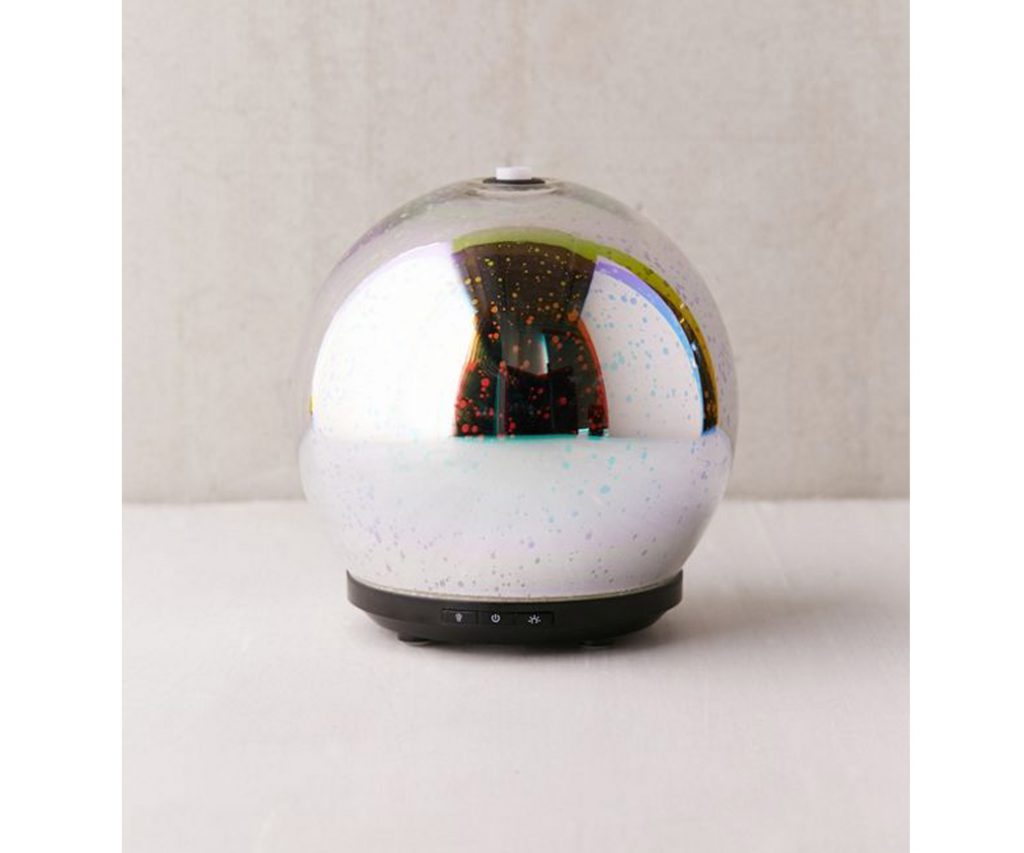 You're on the lookout for birthday gift ideas that are anything but basic or predictable. And while jewelry and watches are some valid options, you're currently shopping for an unconventional birthday girl. If so, the hunt for unique and unexpected birthday gifts for her is real. Keeping up with the glossy glam galore theme, check out this essential oil diffuser that's not only utterly reflective, but also speckled in pigmented dots (one of the hottest décor trends around). Not only will your love enjoy a new pretty decorative item, but this 3D LED Gala Essential Oil Diffuser from Urban Outfitters is sure to convert you both into veritable aromatherapy aficionados.
And there you have it: your quick guide on the most lustrous, glossiest, shiniest birthday gifts for her on the market. From subtle radiance via glowing pearls to metallic finishes and from glitter-adorned accessories to golden glam, shopping for a sparkle lover comes with endless eye-catching possibilities.

Latest posts by Carla Jonas
(see all)