Prior to the 20th century, only society's elite was able to afford pearls because of the gemstone's extremely limited supply and high value. With the creation of cultured pearls in 1893, the supply of pearls available on the market began to steadily increase. As a result, pearls started becoming more and more affordable. Even with the demand for the gemstone currently at an all-time high, advances in pearl cultivation have allowed the gemstone's supply to meet this demand, keeping pearl prices relatively low. While pearls are much more affordable and accessible than they once were, people still want to know about the value of pearls in today's market.
The price of pearls depends on many different factors. Because no two pearls are alike, gemstones with certain qualities have a much higher worth. To begin, there are 5 main types of pearls. Generally speaking, some pearl types are more expensive than others. However, in addition to pearl type, the pearl's value is also dependent on a few other factors such as surface quality, luster quality, and size. Because having to consider all of these different aspects can be confusing for many, pearls are often given a grade which considers all of these different factors.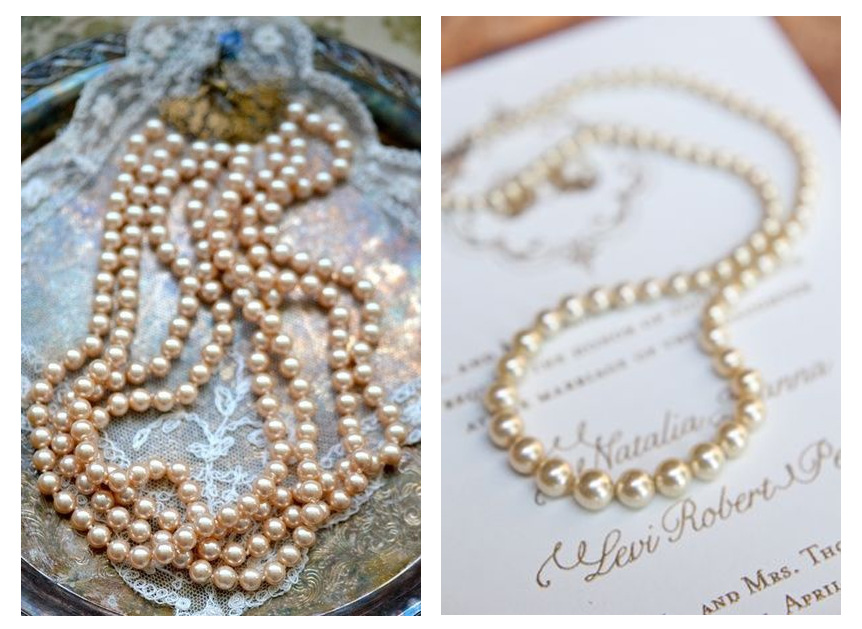 In this article, we'll unpack the age-old question of "how much are pearls worth" to give you a better understanding of a pearl's value. Simply stated, pearl jewelry can range anywhere in between $150 to $2500 dollars, but there's much information necessary to understand how pearl value is determined. We begin by explaining the different pearl types and their worth before moving on to talk about other characteristics that have an impact on pearl prices. We finish off by highlighting the pearl grading system and describing how it works. Let's begin!
Types of Pearls and Their Value
When trying to understand the value of pearls, one thing you must consider is pearl type. There are five primary types of pearls: Freshwater, Akoya, Hanadama, Tahitian, and South Sea. Each type of pearl comes from a different place in the world and has different qualities that they are known for.
Freshwater Pearls
Freshwater pearls have become an especially popular option in recent years because of their budget-friendly prices. Generally speaking, these pearls are the most affordable of all the pearl types, primarily because they are the most widely available. Freshwater pearls are imported from China, which is the main producer of freshwater pearls. While they may not have the size or luster (or glow) of other pearl types, freshwater pearls are a great choice for anyone looking to start a pearl jewelry collection.
Akoya Pearls
When you imagine a classic white pearl necklace, you're probably thinking of an Akoya pearl necklace. Akoya pearls, which are imported from Japan, are highly regarded for their high luster quality. As mentioned previously, luster quality is one of the most important components in determining a pearl's worth. Typically ranging in size from 5 to 9mm, these pearls may not be as large as other types, but they make up for it with their phenomenal luster. When it comes to their worth, Akoya pearls can be described as having mid-range value.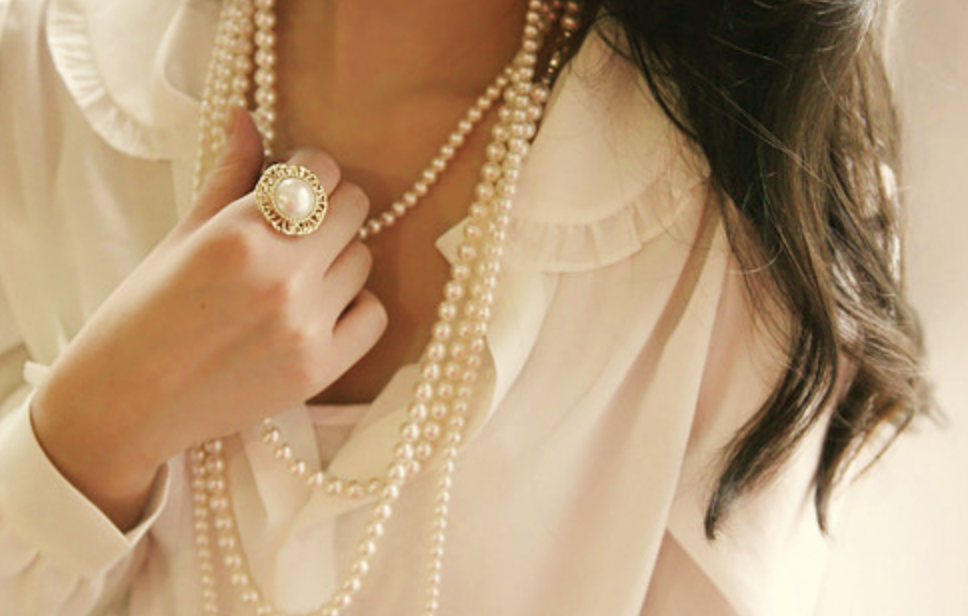 Hanadama Pearls
Hanadama pearls are some of the most exclusive and exceptional types of pearls, known for their one-of-a-kind luster and perfectly spherical shapes. During the Akoya pearl harvesting process, the most high-quality pearls are selected to be designated as Hanadama pearls. Given their extremely limited supply and phenomenal quality, you can expect to pay a premium for Hanadama pearls. Genuine Hanadama pearls all come with a certificate of authenticity from the Pearl Science Laboratory (PSL).
Tahitian Pearls
Tahitian pearls, which come primarily from French Polynesia, are known throughout the world for their range of exotic colors that includes black, as well as darker shades of blue and purple. These pearls are come in sizes ranging from 10-14mm, meaning they're large when compared to pearl types. The value of Tahitian pearls is comparable to Akoya pearls—while they're not as affordable as Freshwater pearls, they're also not as pricey as Hanadama pearls.
South Sea Pearls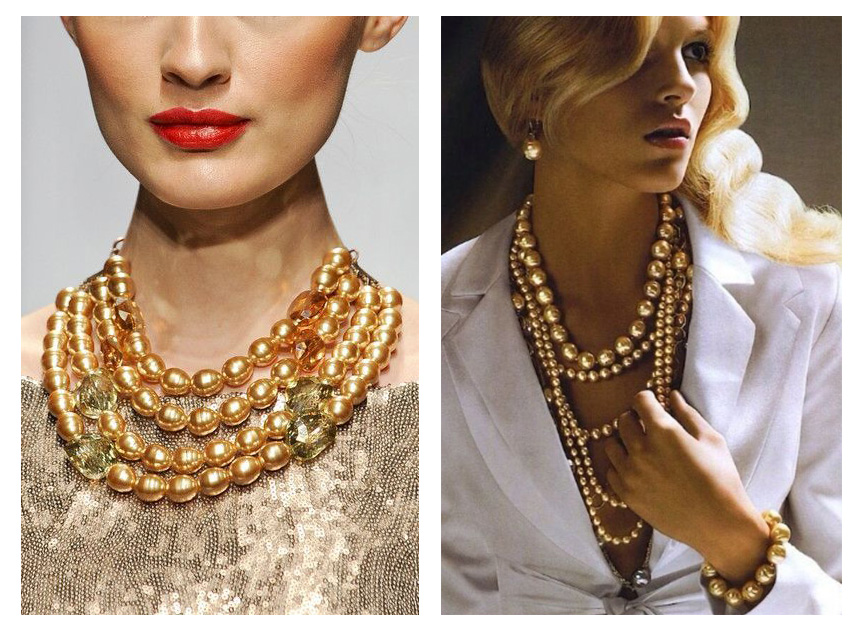 Imported exclusively from Australia, the Philippines, and Indonesia, South Sea pearls are the largest of all pearl types. This, in turn, has quite an impact on their value. In rare cases, South Sea pearls can be as large 18mm. They are available in two colors, white and gold, both of which feature a high luster quality. Considering their high-quality, it's no surprise that South Sea pearls are one of the pricier pearl types, in the same category as Hanadama pearls.
Other Factors That Impact a Pearl's Value
In the previous section, we discussed the general value of different pearl types, especially when compared with one another. When determining the value of individual pearls, other factors are gemstones are also taken into account. These include a pearl's surface quality, luster quality, size, and shape.
Pearl Surface Quality
One common misconception is that the surface of all pearls is completely perfect, with no blemishes, scratches, or abrasions. Considering pearls are created by living creatures, a perfect surface is actually quite rarely the case. Only the highest-quality pearls will have surfaces that come close to being perfect. Fortunately, however, most pearls sold by trusted retailers have only minor blemishes that require a detailed glace to be noticed. All other factors being equal, the higher surface quality a pearl has, the higher its value will be.
Pearl Luster Quality
Luster quality may be the most significant factor that pearls are judged by. After all, it's the luster that gives pearls their one-of-a-kind beauty that has made the gemstone so iconic. Pearls with a high luster quality feature reflection that are clear, bright, and sharp. Poor luster quality is characterized by reflections that are dim, faint, and muddled.
Pearl Nacre
In order for a pearl to have a high luster quality, it must have a thick nacre coating. Without a thick nacre, pearls can have a chalky appearance that takes away from their beauty. In addition, a thin layer of nacre can lead to issues with durability. Because of this, pearls with thick nacre are more valuable.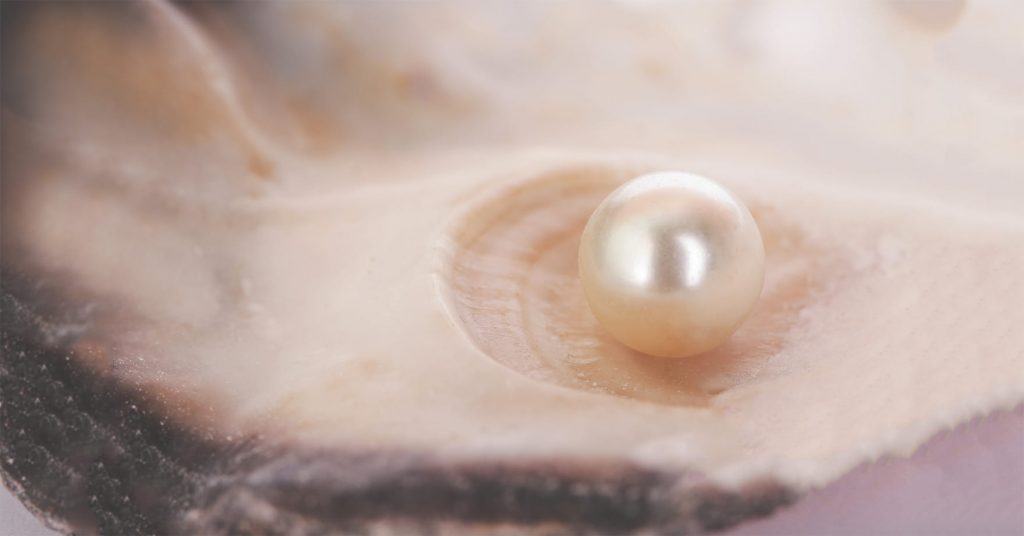 Pearl Shape
Despite popular belief, oysters and mussels very rarely produce perfectly round pearls. In fact, most pearls that are produced have an irregular shape that's referred to as baroque. As a result, the more spherical shape a pearl has, the higher its value will be.
Pearl Size
The general rule of thumb is that the larger the pearl is, the more value it will have. Larger pearls take a lot longer to develop and require great care during the cultivation process. The large size of South Sea pearls, for example, is one of the key reasons why they carry a heftier price tag.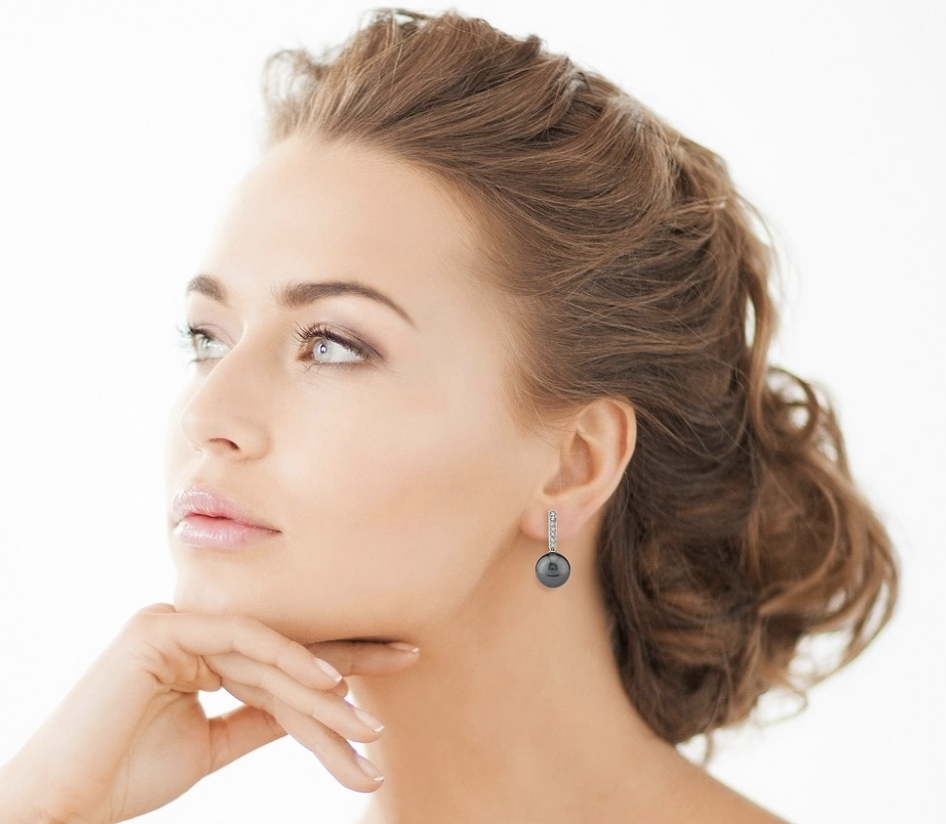 JEWELRY SPOTLIGHT:
TAHITIAN PEARL EARRINGS
If you're looking to start a pearl jewelry collection or just simply want to add another exquisite piece to your jewelry box, consider Tahitian pearl earrings, which have become a major trend in the fashion world this year. The beautiful dark shades of Tahitian pearls are the perfect way to add a dash of elegance when you want to look your best for a special occasion. From classic pearl studs to drop earrings and dangling earrings accented with diamonds, there are many different styles that can match your style and budget.
The Pearl Grading System
Each pearl type has a grading system that can help people identify the highest quality pearls. While there is a great deal of overlap, each grading system differs slightly. This is because the pearl industry has never officially adopted a universal grading system for all pearl types. Trusted retailers use the AAAA-A system to judge pearl types including Freshwater, Tahitian, and South Sea. For these types of pearls, an AAAA represents the highest-quality pearls. For Akoya (and Hanadama pearls), a different system is used which ranks pearls in different categories, including (from highest to lowest): Hanadama, AAA, AA+, AA, and A. For both of the two grading systems, pearls are judged on the same categories, which are surface quality, luster quality, nacre, and shape.
Understanding how much a pearl is worth requires knowing about the different factors that affect its value. Learning about pearl types is one key way of beginning to understand the worth of pearls relative to one another. Within each pearl type, however, pearls are also judged on other factors such as surface quality, luster quality, nacre, shape, and size. Pearls are given a grade based on some of these factors which can help people determine the quality of a pearl and make a great jewelry purchase. As a final thought, it's important for customers to realize that pearls are a gemstone that will never lose value. While you may spend a pretty penny on pearl jewelry, you can be confident that you're making a wise investment.
Latest posts by Sos Nazaryan
(see all)