To be able to tell if pearls are real or fake, you must first know some background information about the gemstones. Pearls are gemstones unlike any other, especially considering the fact that they are created by a living creature. The "Queen of Gems" (as pearls are sometimes referred to as) have been treasured by humans for thousands of years, dating as far back as the Roman Empire. That said, many experts argue that the gemstone has never been as popular as it is today. Pearls exude elegance and work phenomenally to complement a variety of different outfits. Throughout the world, high demand exists for the one-of-a-kind gemstone.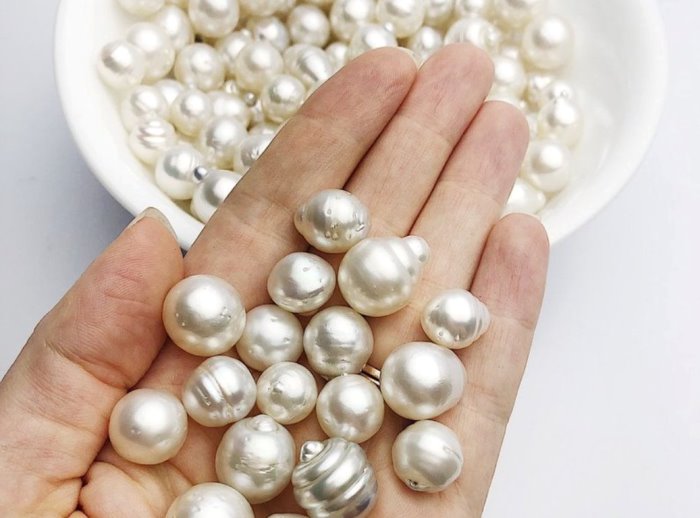 Unfortunately, however, one consequence of their popularity has been the rise of fake pearl production. Given advances in the creation of fake pearls, unknowingly buying fake pearls has been a problem that more and more people have had to deal with. In this article, we provide an in-depth guide on how to tell if pearls are real or fake. Before identifying specific ways to do so, we set the context by first giving you details about what defines a pearl as authentic.
Authentic Pearls: Natural and Cultured Pearls
First and foremost, both natural pearls and cultured pearls are 100% authentic pearls because both are produced by mollusks such as oysters and mussels. The primary difference between these two types of pearls is how the pearl formation process begins. For natural pearls, a microscopic irritant gets trapped inside the pearl completely by random chance in the wild, prompting the mollusk to begin covering the irritant with nacre and eventually producing a pearl after a few years. For cultured pearls, on the other hand, the irritant is inserted into the mollusk by a pearl cultivator through a delicate incision.
Before the creation of cultured pearls in 1893, natural pearls were the only option available—making the gemstones both extremely rare and expensive. Only royalty and the elite were able to afford natural pearls. With the creation of cultured pearls, the gemstones became more available and as a result, more affordable.
Pearl farmers tend to the mollusks with great care, making sure the water conditions are ideal for pearl production and keeping the mollusks away from any predators. Today, nearly all new pearl jewelry that is sold by retailers features cultured pearls. Natural pearl jewelry, on the other hand, is often sold as vintage jewelry by premier auction houses such as Christie's and Sotheby's. Furthermore, any time a piece of vintage natural pearl jewelry goes up for auction, its final sale price is usually in the millions. Since the creation of cultured pearls, many countries have placed bans on diving for natural pearls due to the diminishing mollusk population that in part has been caused by overfishing.
The Rise of Fake Pearls
As mentioned earlier, only natural and cultured pearls and considered authentic. As the popularity of pearls continued to grow in the 20th century, so did the rise of counterfeit pearls. Most fake pearls that are on the market today come from China and are made in labs using materials such as plastic and glass. Today, fake pearls come under the disguise of many other names, including:
Faux pearls
Pearl beads
Man-made pearls
Synthetic pearls
Lab-made pearls
Imitation pearls
Costume pearls
Majorica pearls
Mallorca pearls
It's often the case that people use fake pearls for arts and crafts projects, knowingly buying these to keep the cost down for a fun DIY project. The primary problem is when fake pearls are advertised, marketed, and sold as authentic pearls without the consumer being aware of it. Consumers pay a hefty amount of money to buy what they believe is authentic pearl jewelry, only to later find that the pearls are in fact fake. What is worse is that in the past decade, fake pearl producers have gotten much better at disguising their pearls as real. To protect consumers against buying fake pearls, next we identify a few different ways to avoid being duped and making sure that the pearl jewelry you want to purchase is authentic.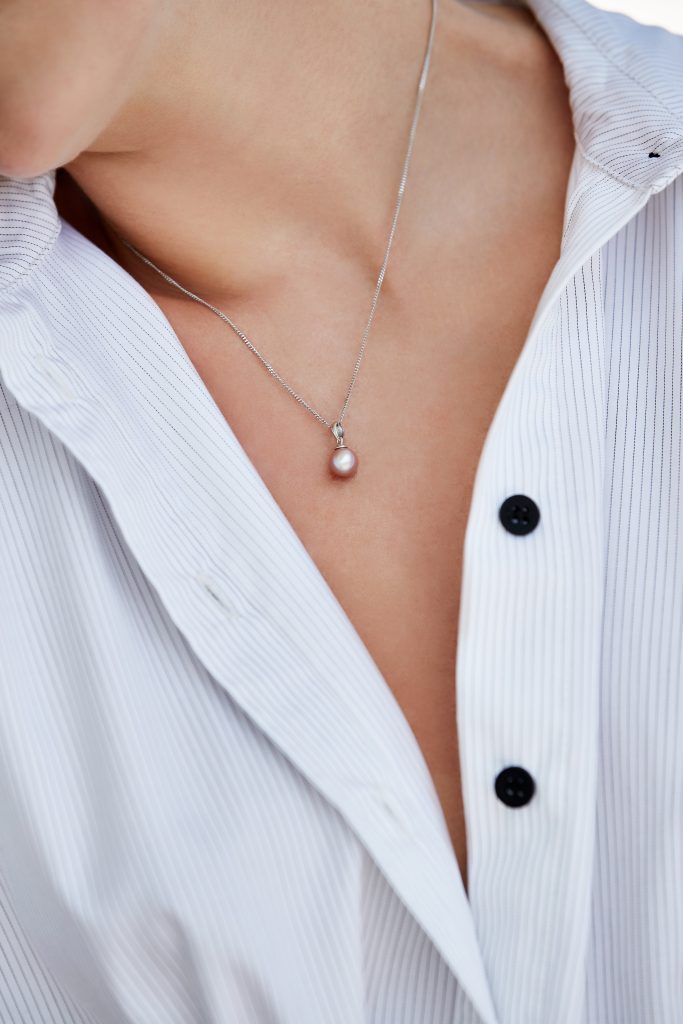 JEWELRY SPOTLIGHT:
AUTHENTIC LOOSE PEARLS
If you want to make your own pearl jewelry, you don't have to settle for plastic or glass pearl beads. By using real loose pearls, you're able to create a piece of jewelry that will not only shine brighter and more vividly, but in addition, last for years to come. In fact, many people who create their own pearl jewelry using real pearls intend for the jewelry to be family heirlooms that are passed down from generation to generation. Loose pearls are available in a variety of different sizes, colors, and price points so you can choose smaller pearls if you want to keep the project more budget-friendly, or select larger pearls if you want to create something truly extravagant.
Differences Between Real and Fake Pearls
There are quite a few differences between real and fake pearls. If you understand and look for these subtle distinctions, you'll be in a better position to confirm the authenticity of pearls.
Below is a list of characteristics that separate real and fake pearls.
Luster: Fake pearls will have a uniform shine so that all parts of the pearl radiate light the same way. Because they are made by mollusks, real pearls have slight imperfections so that the luster isn't exactly the same on all parts of the pearl. In addition, real pearls have a much deeper luster so that it seems almost as though the gem is illuminated from the inside. Fake pearls only shine on their surface and their luster has no depth.
Uniformity: A fake pearl necklace, for example, will have pearls that are all the same size and perfectly spherical. In addition, they won't have any blemishes or imperfections when examined very closely. Real pearls, on the other hand, feature very minuscule imperfections when looked at under a microscope. This is what pearl experts call the unofficial steam of authenticity.
Color and Overtone: In addition to uniformity in size, fake pearls will also be uniform in color. Real pearls, on the other hand, feature very subtle differences in color, as well as overtones that are also just a sliver different when compared to each other. This is natural, considering every pearl comes from a different mollusk.
Weight: Lastly, you can tell real pearls from fake is by feeling their weight. Fake plastic pearls are light when compared to real pearls. That said, counterfeiters have increased their level of deceit by making fake pearls from heavier materials (such as glass) to make their weight the same as authentic pearls.
The Pearl Tooth Test
Another really easy way of figuring out the authenticity of pearls is to do what people refer to as the tooth test. Simply take the pearl, and gently rub it along the surface of your tooth. If the pearls are real, you'll feel a grittiness similar to sandpaper. In other words, there will be a great deal of friction. If the pearls are fake, on the other hand, it will feel smooth as with plastic or glass. Instead of rubbing a pearl on your tooth, you can also rub them against either to check. Despite the easiness of the pearl tooth test, it's not always the case that you have the pearls in front of you.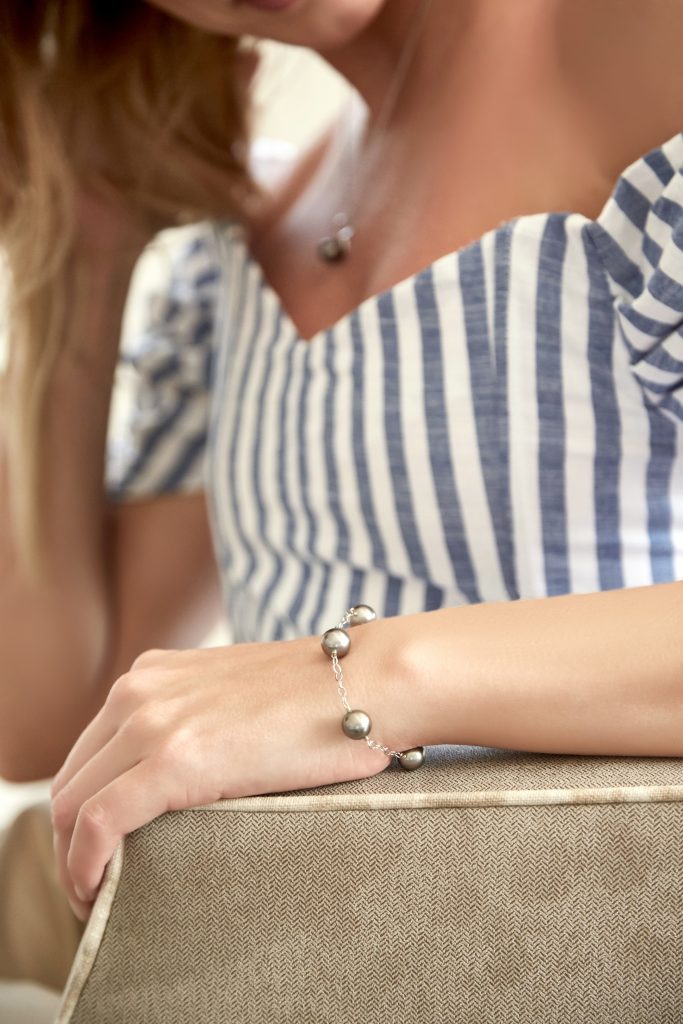 JEWELRY SPOTLIGHT:
TIN CUP PEARL JEWELRY
Many people who opt to make their own DIY pearl jewelry simply do so because they have grown tired of traditional pearl strands or pearl studs. If this sounds familiar, consider tin cup pearl jewelry. These jewelry pieces feature charming designs that are extremely fun and refreshing. Tin cup pearl jewelry pieces have a boho-chic feel that gives a new vibrancy to the gemstones, especially compared with more classic pearl jewelry designs. Browse tin cup pearl necklaces and bracelets to find the design that perfectly complements your style.
Buying From a Trusted Retailer
Though buying pearls online may be a little tricky, it's certainly the most common way that people purchase pearl jewelry today. Buying online has many benefits, including being able to see a larger selection of pearl jewelry, as well as being able to find the best price. While knowing the pearl tooth test and understanding the differences between the different and fake pearls is important, they become less useful when you're purchasing pearls online. That said, there is still a way to make sure you that the pearls you're buying online are authentic: buying from a trusted retailer. While this may seem obvious, it cannot be overstated. Here are some ways to make sure you're buying authentic pearls online: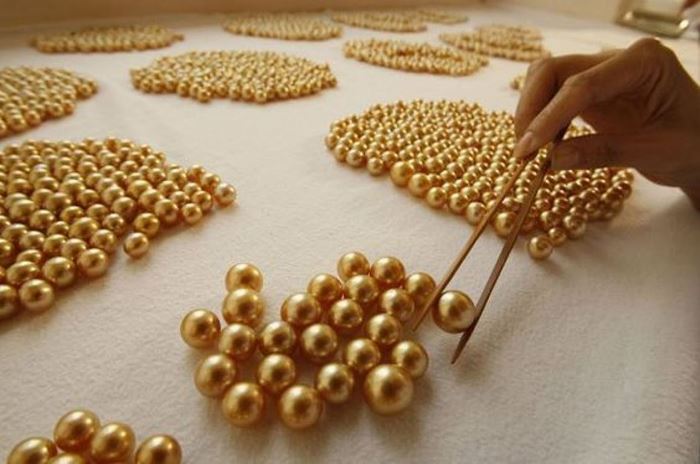 Avoid eBay! While there are some listings for pearls on the website that are actually authentic, it's just a lot riskier. Counterfeiters have found new ways to write phony eBay reviews, making them seem like trusted sellers based on their rating when they're really trying to dupe people at paying fake pearls at real pearl prices.
Call the retailer and ask questions. A trusted retailer will have a phone number written on their website that you can call and speak with someone. Ask for more information about their pearls. Quality retailers will always provide you with more information and be able to answer any other questions you may have.
Are they accredited? An authentic pearl retailer will be accredited by many different institutions including the Better Business Bureau, as well as gemstone associations such as the Cultured Pearl Association and the Jewelers Board of Trade. If the retailer is a member of these organizations, it provides them with added legitimacy.
Read their reviews. Spend some time looking at reviews. The retailer should have testimonials on their own website, as well as reviews on an independent, third-party website such as Trustpilot.
No one wants to get duped into purchasing a piece of pearl jewelry that they later find out is fake. While it may seem like a lot of work to find and buy authentic pearls, by following the guidelines we've provided here make it simple and easy. By understanding the differences between real and fake pearls, as well as buying from a trusted retailer, you put yourself in a position to buy a piece of authentic pearl jewelry that you will treasure for a lifetime.
At Laguna Pearl, we've made it our top priority to provide our clients with the highest-quality cultured pearls at the lowest possible prices. We offer an extensive selection of every type of cultured pearl including Freshwater, Akoya, Hanadama, Tahitian, and South Sea pearls. Throughout the years, we've earned a reputation as one of the most trustworthy pearl retailers around by maintaining a high level of quality, professionalism, and service. All of our purchases are backed by a 60-day return policy which allows you to return your pearl jewelry item for a full refund if you are unhappy with it for any reason, no questions asked.
Latest posts by Sos Nazaryan
(see all)