Every woman loves the color and sparkle of gemstones, but jewelry is not only about accessorizing an outfit or a statement about your personal style. Real pearls combined with silver or gold is a classic addition to any jewelry collection, and by choosing with good judgment, a pearl necklace or other jewelry is an investment to cherish and wear with joy for a lifetime before passing it on to future generations.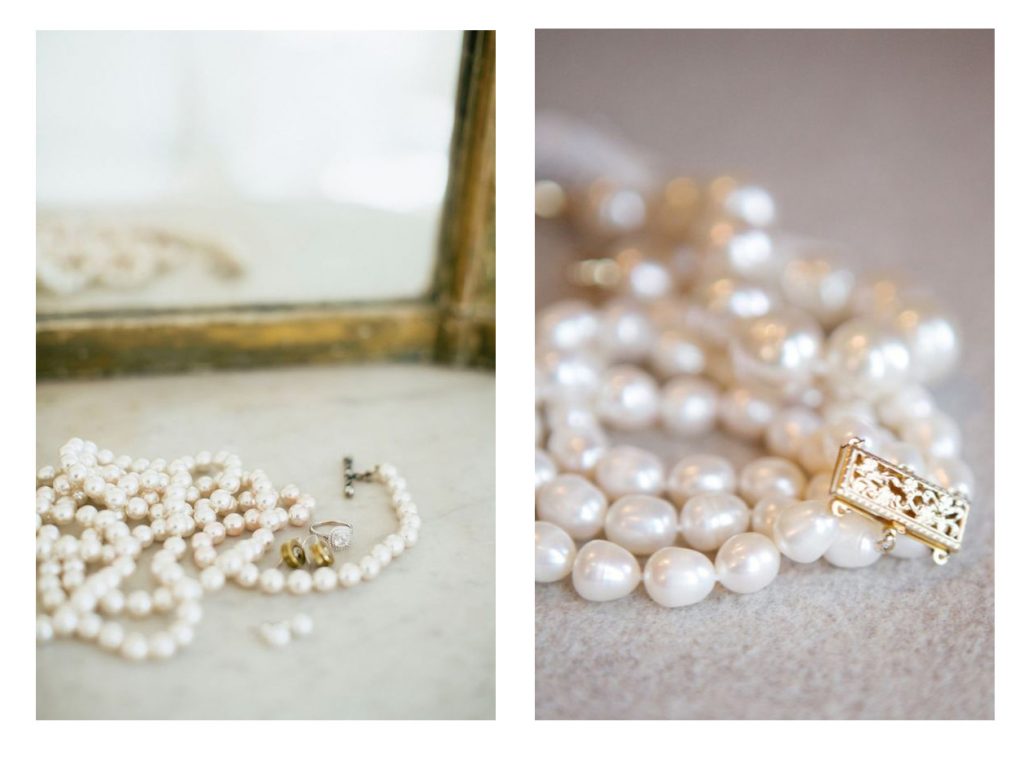 Jewelry Tells the Story of Your Life
Jewelry is a great gift to give a woman on any special occasion. If you are buying jewelry for yourself, why not choose a pearl bracelet or other jewelry to celebrate a milestone such as a promotion at work? From pearl earrings for a sixteenth birthday to a pearl engagement ring, and a pearl pendant or necklace on the birth of a baby, adding pieces one by one to a woman's jewelry box helps to create memories of her journey and the people who loved and supported her along the way.
High-Quality Pearls are a Wearable investment
Investment collectors are always on the lookout for rare and unusual pieces to add to their collection. While you might think that gold and silver is an obvious choice when buying investment jewelry, pearls are an excellent alternative. In recent years auction houses such as Christie's have sold pearl jewelry far exceeding the value of other gemstones.
Unlike semi-precious stones such as amethyst and mother of pearl, cultured pearls are regarded as fine jewelry together with gems such as diamonds, sapphires and emeralds, and precious metals. When you buy top grade pearls such as Hanadama pearls or South Sea pearls, your jewelry will easily keep its value and may even become more valuable over time.
It's important to know what to look for when buying pearls as an investment. Size, color, luster, the thickness of the nacre, roundness, and the absence of flaws all add to the value of the pearls. Consult a pearl grading guide before you buy pearls for sale, and always make sure that you purchase from a reputable pearl source and that your jewelry comes with a certificate of authenticity.
One of the advantages of buying jewelry as an investment is that you can wear it and enjoy its beauty. To make sure your pearls keep their value, always take good care of your jewelry. Keep pearl jewelry away from chemicals such as hairspray and perfume, and wipe with a soft cloth after wearing it.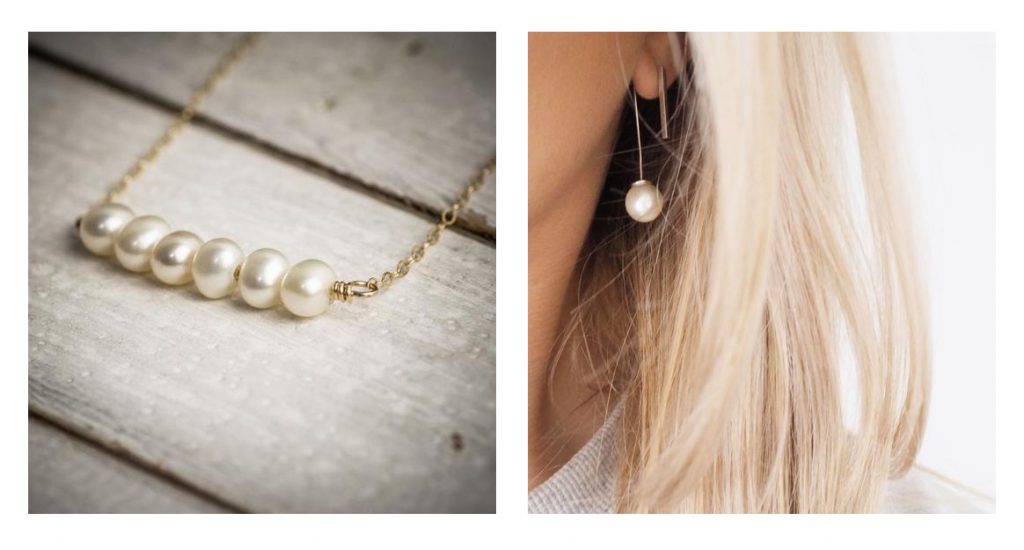 Pearls are a Sentimental Gift
Pearls are a traditional 30th wedding anniversary gift and the birthstone for June, but you don't have to wait to give pearls. There is no better way than with pearls to show your love and appreciation on any occasion. Flowers wilt and cards are forgotten, but every time she wears a piece of pearl jewelry, she will fondly remember the giver and the reason they gave it.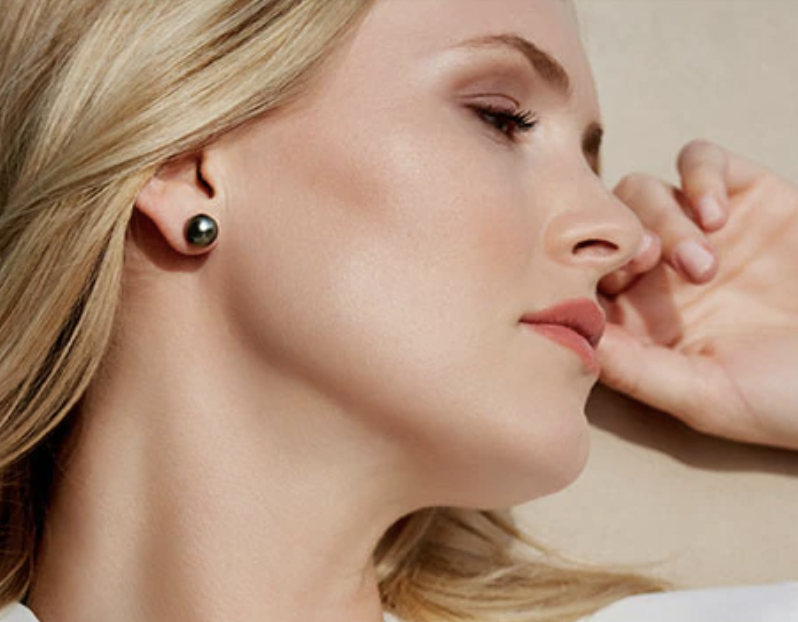 JEWELRY SPOTLIGHT:
TAHITIAN PEARL EARRINGS
If you're looking for a special gift idea that will be memorable, thoughtful, and put to good use, Tahitian pearl earrings are a great idea. Unlike classic white pearls, Tahitian pearls feature an array of exotic darker colors including black, blue, and purple that can be incorporated into both everyday outfits, as well as fancy ensembles for special occasions. Not only will these gorgeous earrings add a bit of color and pop, but in addition, elegance and sophistication. Browse the numerous styles offered by Laguna Pearl to find the pair of earrings that are perfect for the person you will gift them to!
Pearls are an Earth-Friendly Alternative
Gemstones dug from the earth don't only carry a hefty price tag, but mines are unsightly and come at a cost to the environment. In addition to that, once we've removed all the jewels from the earth, there will be no more. By contrast, pearls are a renewable resource and growing cultured pearls is a low-mechanized and labor-intensive industry, helping to create jobs and develop the economy in coastal communities. Pearl oysters only thrive in unpolluted water, so it's in the pearl industry's interest to help keep the oceans clean. If you care about the environment, you can wear pearls with pride, knowing your jewelry helps you to look beautiful while your pearl necklace had no negative impact on the environment.
Real Pearls Always Come in the Right Size

When shopping for clothes, a woman might see an outfit she likes only to find out that the color doesn't suit her, or the shop doesn't have it in her size. White pearls match all skin tones, and if you're looking for a statement piece, you can also choose pink pearls or black Tahitian pearls. Once you've selected the perfect piece, you can further customize your order with a silver or gold clasp and select the ideal length for your pearl bracelet or necklace. With pearl jewelry, you can always meet a good fit whether you wear it in your ears, around your neck, wrist, or a pearl ring on your finger.
Pearls are the Most Versatile Jewelry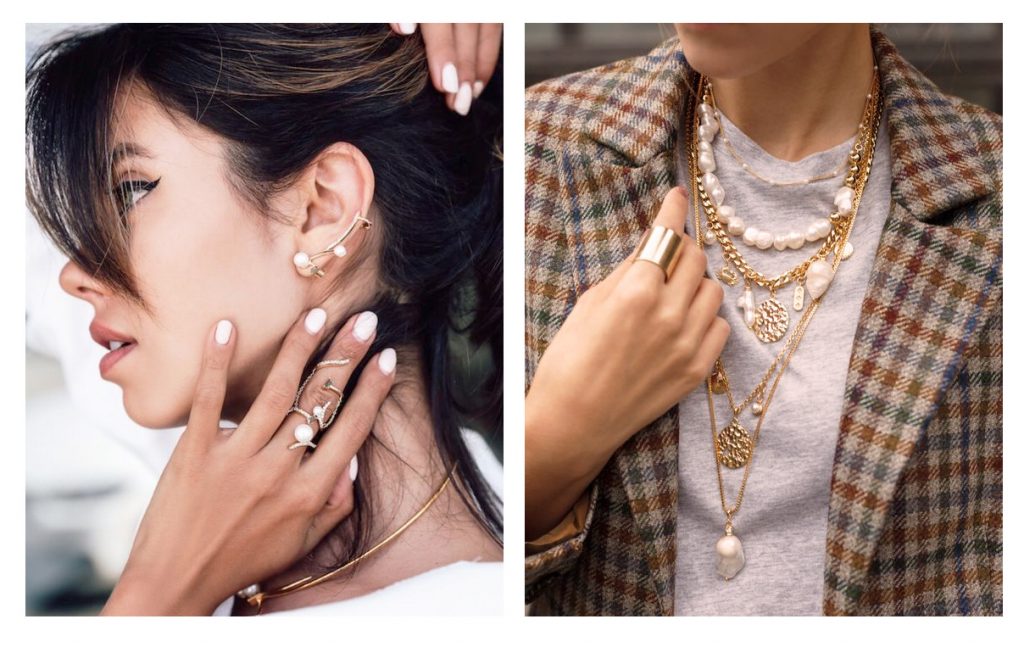 Throughout the ages, pearls have been a symbol of wealth, power, strength, and fidelity. Whether you are shopping for anniversary gifts for her, pearl engagement rings, or even pearls for men, you know that you're giving jewelry that represents a fine tradition.
That's not the only reason to buy pearls tough; pearls are also the most wearable jewelry and look stylish with an outfit for any occasion from formal to casual. Even a strand of modest freshwater pearls will lend an air of sophistication and class to your outfit while layering several pieces of pearl jewelry and combining it with other jewelry can help to create a fun, casual look. For a touch of glamor at a formal event, nothing beats the impact of large white or Golden South Sea pearls.
Classic Pearl Jewelry is an Heirloom to Pass on to Future Generations
While silver or gold jewelry and some gemstones can start to look dated or pass out of fashion completely, pearl jewelry is classic. A pearl necklace, bracelet, or a pair of stud earrings bought today looks the same as in centuries past and is sure to be a timeless choice for future generations.
Bequeathing a pearl gift is not only about its monetary value – you can pass the story that goes with it on to your children or special friends, bringing your family and friends closer together and creating a tradition in which you are never forgotten.
With so many good reasons to buy pearl jewelry, the only question is which beautiful piece to choose. If you want to buy pearls online, Laguna Pearl's range of contemporary and classic jewelry incorporate only the highest quality pearls, and we offer exceptional value for money.
Latest posts by Sos Nazaryan
(see all)