Diamonds are getting competition for being a girl's best friend. All over the world, sales of pearls are increasing as women are adding them to their jewelry boxes. With many people wanting to buy the biggest and best, the question arises as to whether size really counts when it comes to pearls.
Like many things in life, there's no simple answer. So we've put together some ideas you can consider when choosing the perfect pearl size to suit you.
What Sizes Do Pearls Come in?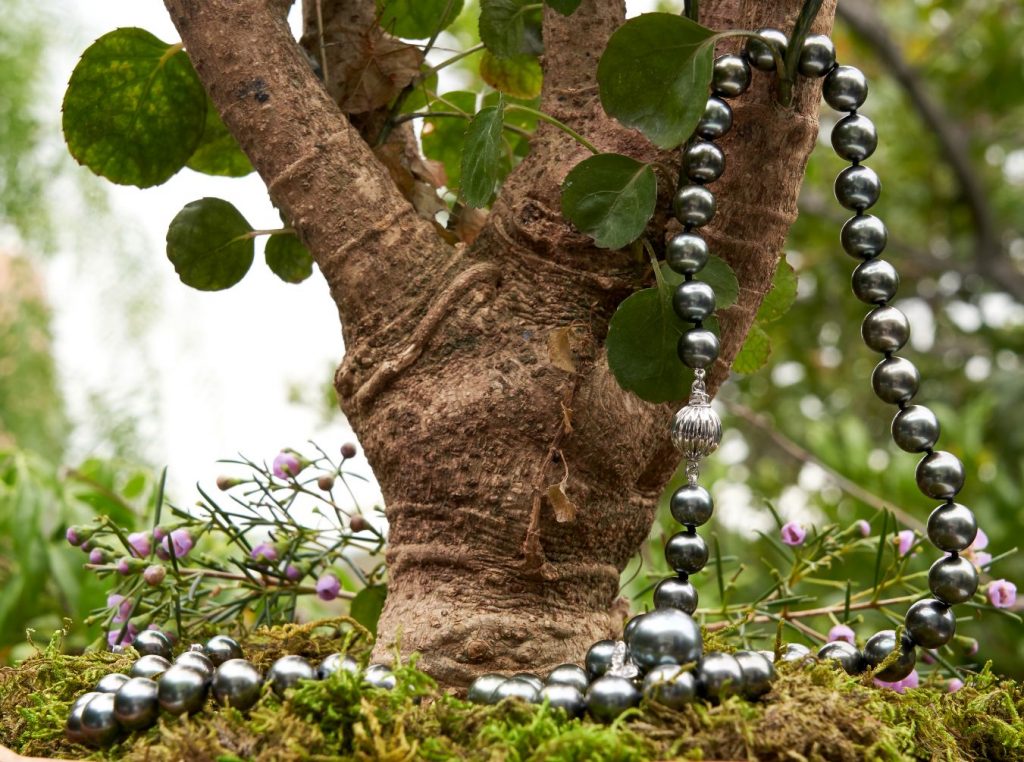 Pearls come in sizes ranging from 5.5mm, all the way up to 15mm. Buying trends show that these different sizes are preferred by certain age groups.
For example:
Pearls in the 5.5 – 6.5 mm range are worn by young women between the ages of five and 16.
7.0 – 7.5 mm pearls are worn by women who are 30 and above.
Pearls in the 8.0 – 8.5 category are traditionally worn by women age 35 and above.
However, just because you are in a certain age group doesn't mean you are required to wear pearls of a certain diameter – it's all about what you like.
That being said, parents who want to buy their young daughters a strand of pearls should go for a smaller pearl size, as bigger pearls are not really age-appropriate for children. Larger pearls are also extremely difficult to find and have a hefty price tag, so this factor needs to be weighed up too.
What Piece of Jewelry Do You Want to Buy?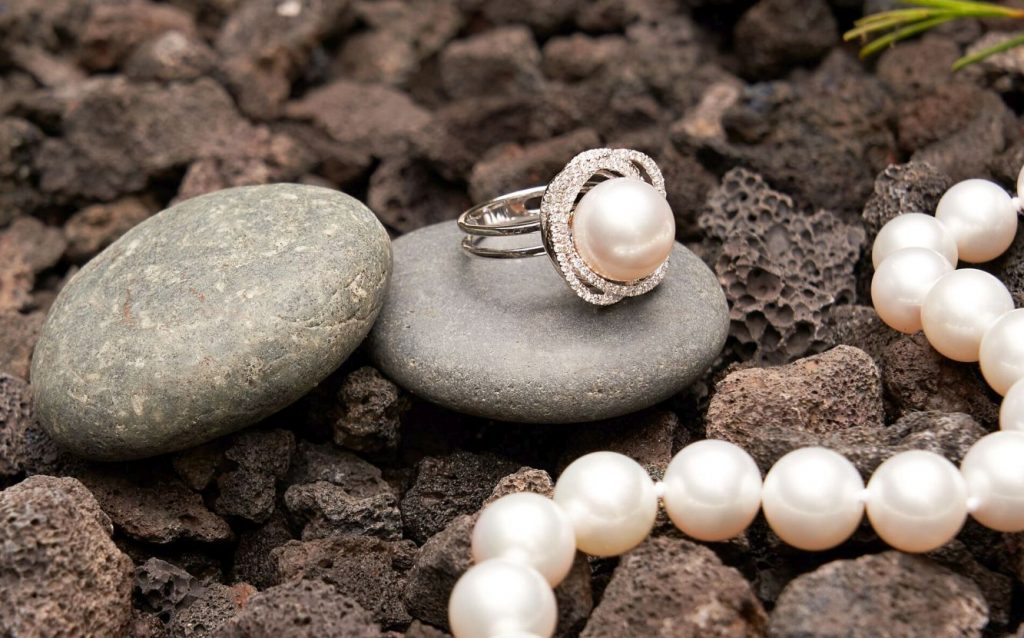 The size of the pearl you choose will depend on the piece of jewelry you want to buy. For instance, if you want to buy a classic pearl stud, you'll be looking at the 7.0 – 8.0 mm range. This is because this size sits right in the middle of most earlobes. Pearls with a larger diameter will weigh the earlobe down and possibly cause damage or stretching.
Pearl necklaces offer a bit more flexibility and you can readily choose the size of pearl that you prefer. If it's a ring that you're after, it's recommended that the pearl you choose is 8 mm or above, or has smaller pearls set around a larger focal stone.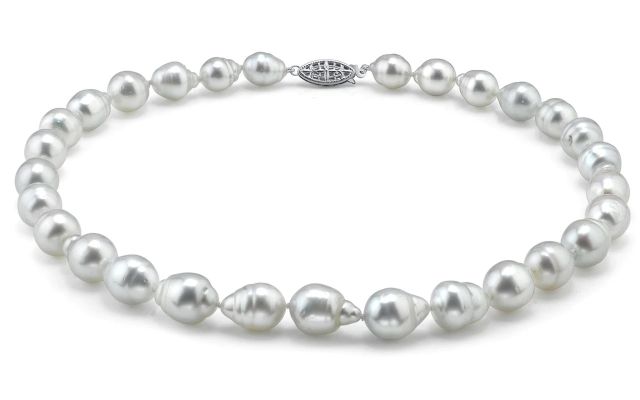 JEWELRY SPOTLIGHT:
Baroque pearls are truly one-of-a-kind. With their unique shapes and mesmerizing look, these gorgeous gems of the sea make equally stunning jewelry pieces. Visit our Baroque White South Sea Pearl Necklaces and shop for the jewelry piece of your dreams.
What Pearl Size Do You Like?
Another factor you need to keep in mind when shopping for pearl jewelry is that the bigger pearls are not necessarily better quality. You have to look at the various sizes and see what you like, then choose from there.
You might also want to have a variety of pearls to choose from depending on your outfit and the occasion you are dressing for. For example, smaller-sized pearl necklaces are extremely understated and will work for everyday wear, whereas medium-sized pearls are great for a formal or corporate setting. Pearls that are between 8.5 and 9 mm exude elegance – and were once made famous by the fabulous Jackie Kennedy Onassis.
Some women absolutely adore jewelry and for them, the bigger and flashier the pieces are, the better. In this case, Tahitian or South Sea pearls that are 11 – 15 mm would be the best choice. However, others may just want a bit of elegance and don't want their jewelry to stand out too much. In this case, it would be best to go for a string of pearls with a lower diameter. This type of pearl necklace was made famous by former U.S. first lady Barbara Bush and remains a favorite of many ladies to this day.
What Is Your Budget?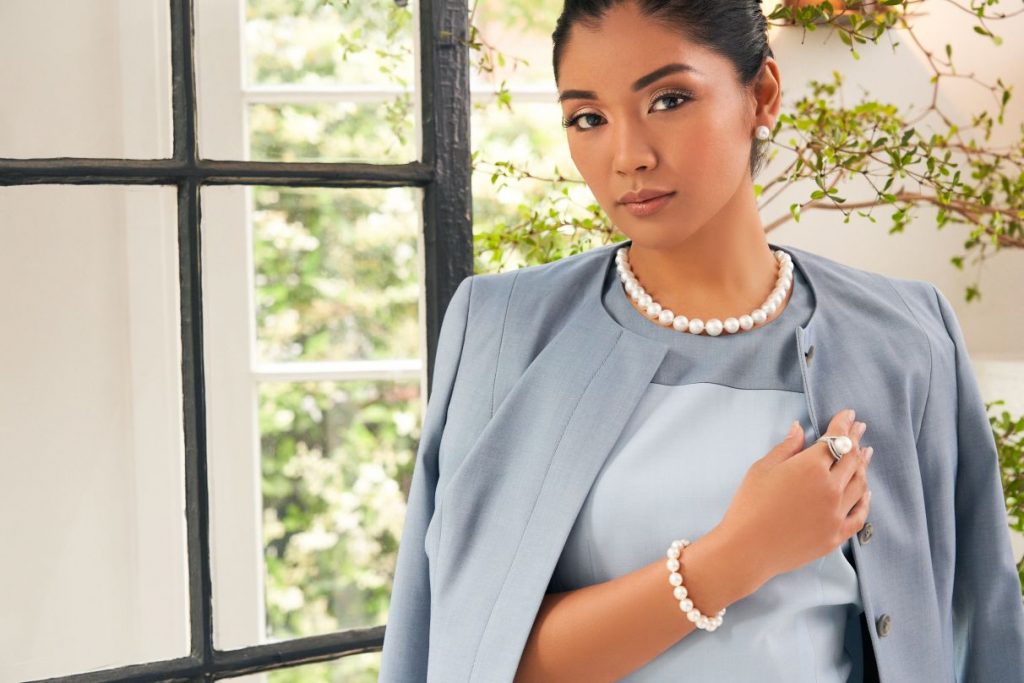 Pearls come with different price tags to suit all types of budgets. A strand of:
South Sea pearls can come in at anything from $1 000 to over $100 000.
Tahitian pearls can be purchased at between $500 to $25 000+.
Akoya pearls are priced at between $300 to $10 000+.
Freshwater pearls can come in at between $50 to $2 000.
As we mentioned earlier, smaller pearls are cheaper than larger ones. However, the rarity of the pearl also affects the price. The rarer it is, the more expensive it becomes.
What Color Do You Want?
When choosing your next jewelry piece, the color is also a consideration in addition to pearl size. The way these stones get their hue is just one of the many fascinating things about them and color can dictate the price too. The hue you prefer may also dictate the size, as not all pearls of a certain shade get very big.
The most common color for pearls is white. These shimmering stones are associated with purity and are the most commonly gifted color for weddings, anniversaries and college graduations.
The next most popular color is black and is commonly associated with Tahitian pearls that are produced in French Polynesia. This pearl is made by the Pinctada maxima, also called the Tahitian pearl oyster. It's also possible to get Akoya and Freshwater pearls in black.
Golden pearls are grown in the South Sea pearl oyster, which is the largest oyster that produces the stones. They can range in size from 8 – 20mm. Chocolate pearls are treated synthetically to create a golden-brown hue, as this color does not occur naturally. Pink and lavender pearls, however, do occur naturally and come in a variety of shades.
Different colors mean different things, so if you're gifting someone a string of pearls you may want to consider the meaning behind each of the colors:
White symbolizes purity and innocence.
Black symbolizes mystery and elegance.
Gold is most commonly associated with royalty.
Chocolate symbolizes dependability.
Lavender reflects creativity.
Conclusions
There's no correct, one-size-fits-all formula for choosing the right pearl size. It all comes down to what you like and what you can afford. The bigger the pearl is, the more expensive, which makes it a good investment. However, not everyone wants a large bauble, and many people prefer the understated elegance of a smaller stone.
So whatever size of pearl you decide to buy, remember what acclaimed author Madame Genevieve Antoine Dariaux said: "There is just one piece of jewelry that is equally becoming to everybody, lovely with almost every ensemble, appropriate for almost any occasion, and indispensable in every woman's wardrobe…long live the pearl necklace, true or false, from our first date until our last breath!"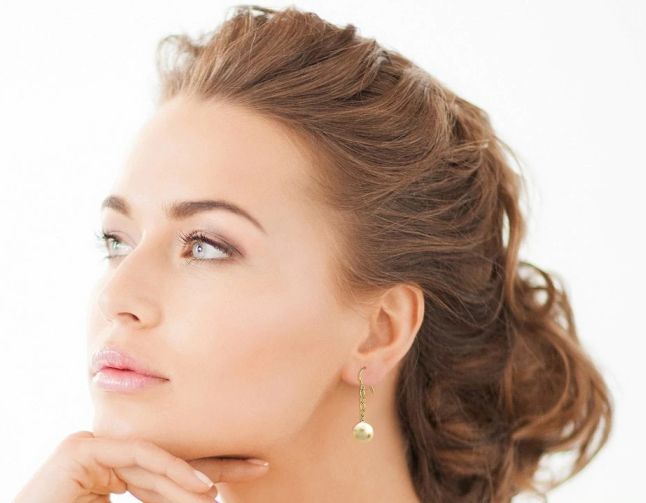 PEARL SPOTLIGHT:
If you are truly looking for a unique pearl color, as well as an impressive pearl size, make sure to check our Golden South Sea Pearls, including our timeless Golden South Sea Pearl Earrings. Add an element of glam to any look with our premium pearls in shimmery golden hues.
Latest posts by Melony Forcier
(see all)